Last night was the second wine tasting class at The Wishing Well, and proved to be a completely different class from the first.
With instructor Joe Armstrong leading last night, his approach was much less formal, and really focused on the experience of wine tasting as opposed to learning the fundamentals.
I was also impressed with the spread of food we received this week, as the class was mainly for wines meant to be sipped without food. I'm still developing a nose for wine, and am hoping to really hone in on pin pointing what I smell with different wines.
Here's a look at last night's class –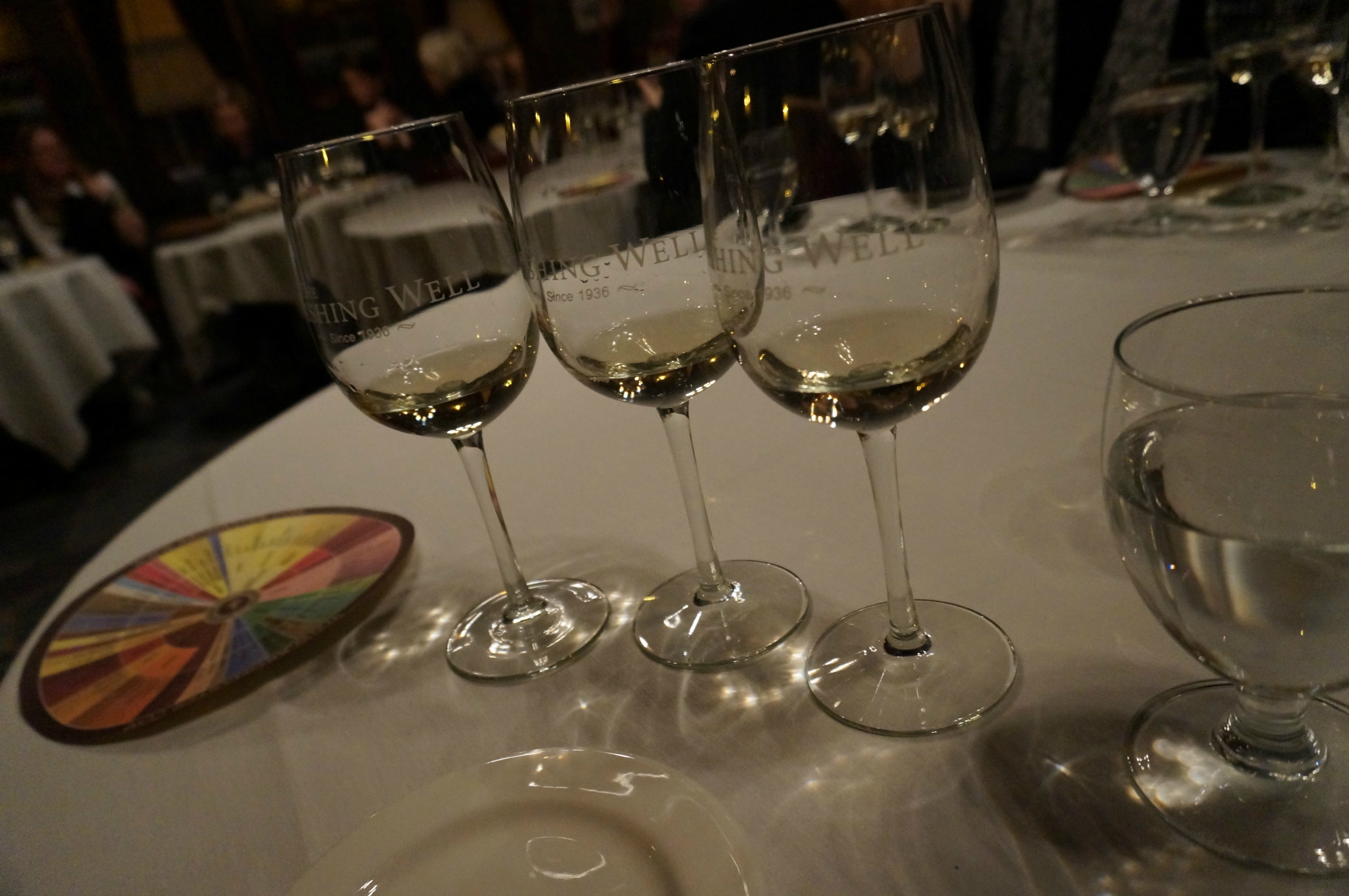 To compliment the white wines, we were served Goat Cheese Arancini with pomodoro sauce: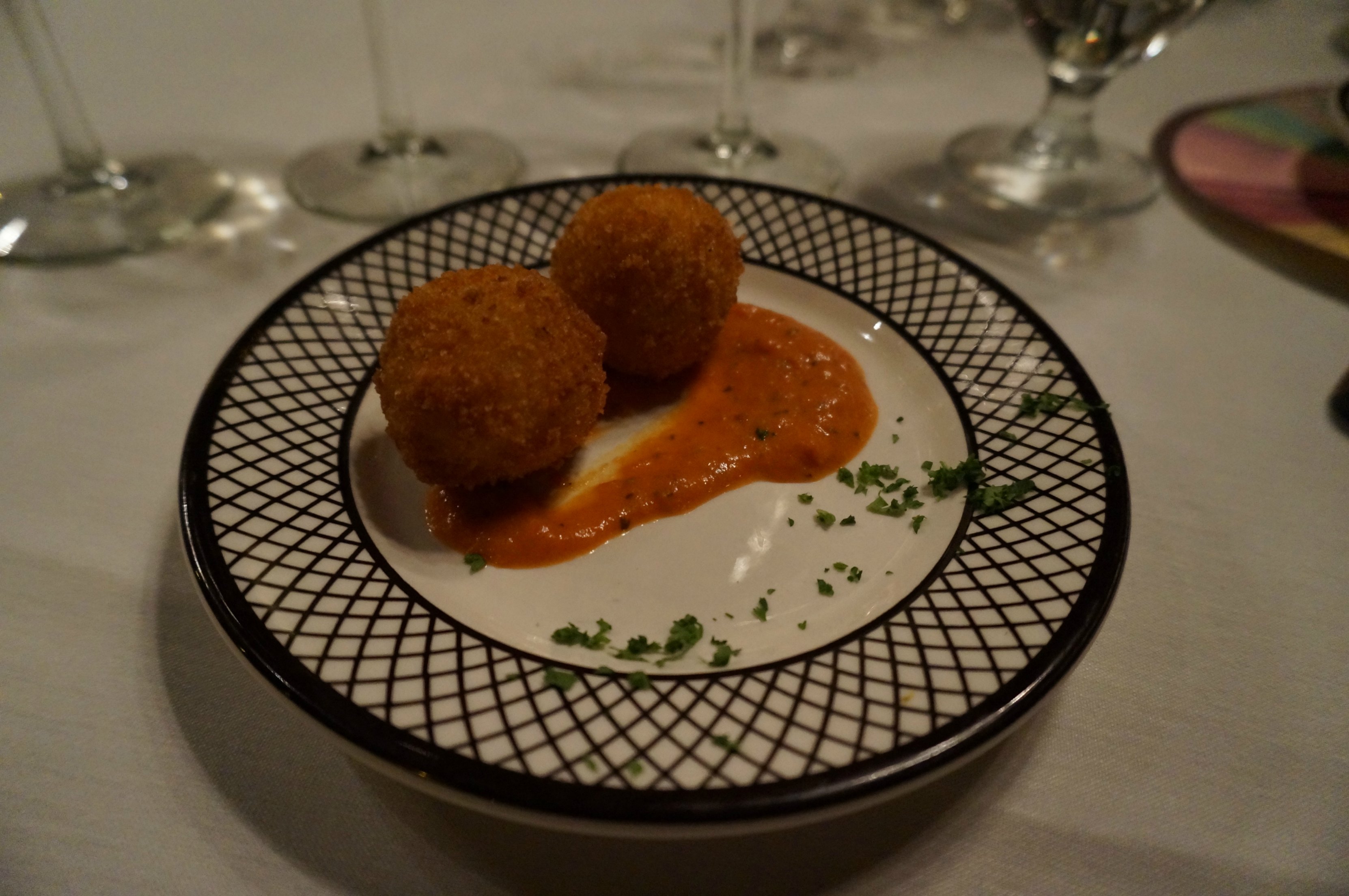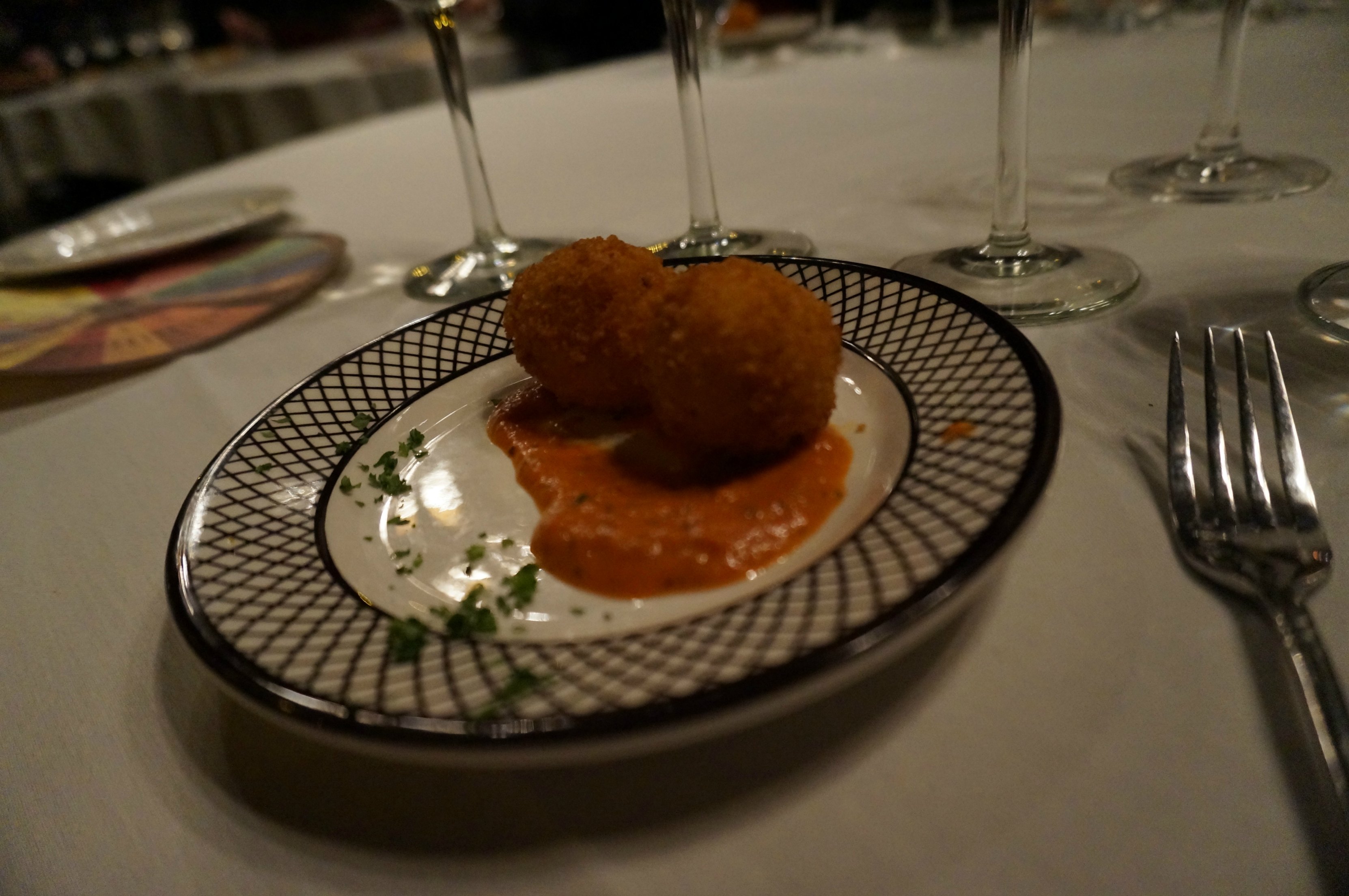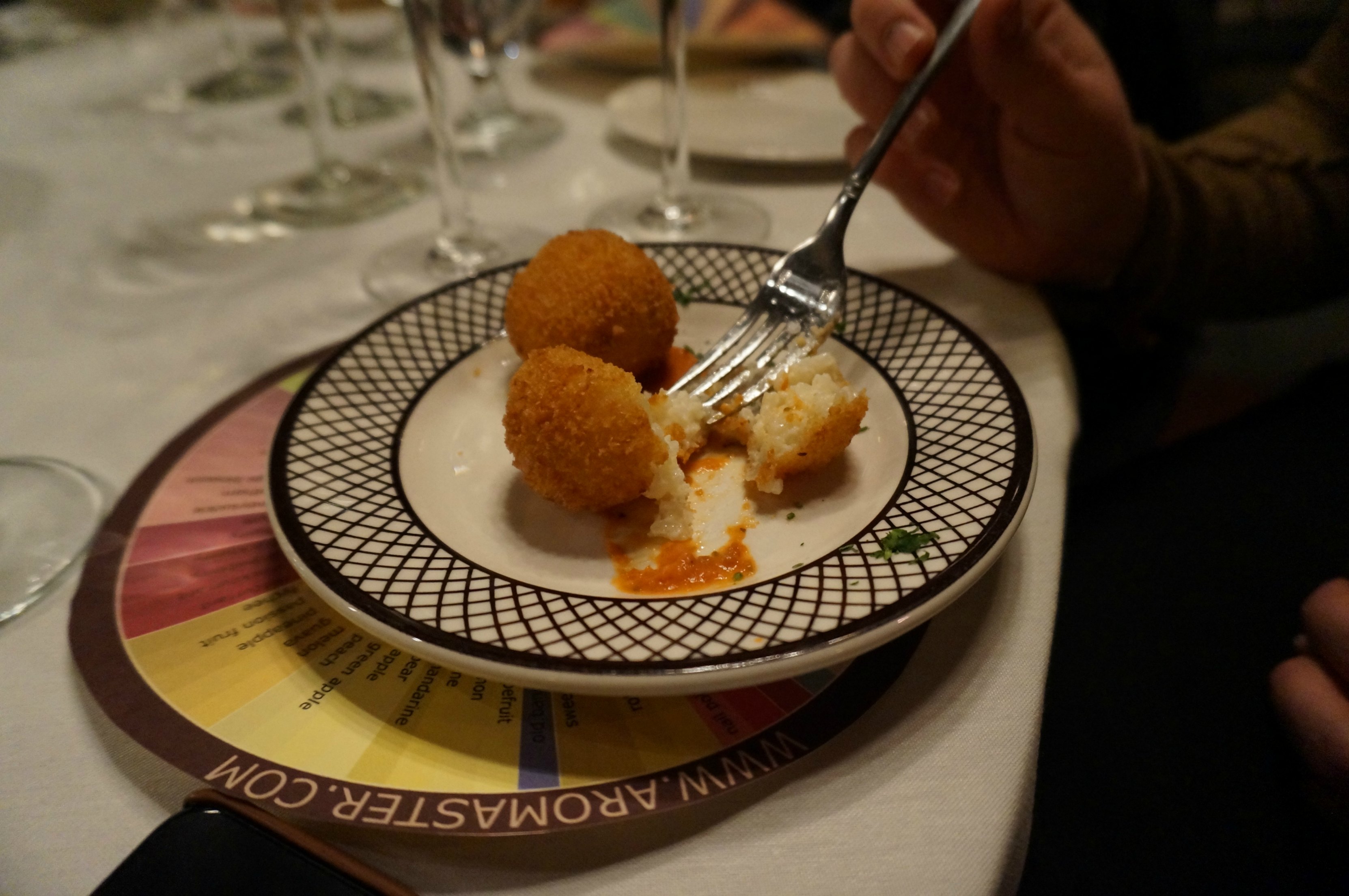 After the whites, we of course moved on to the red wines…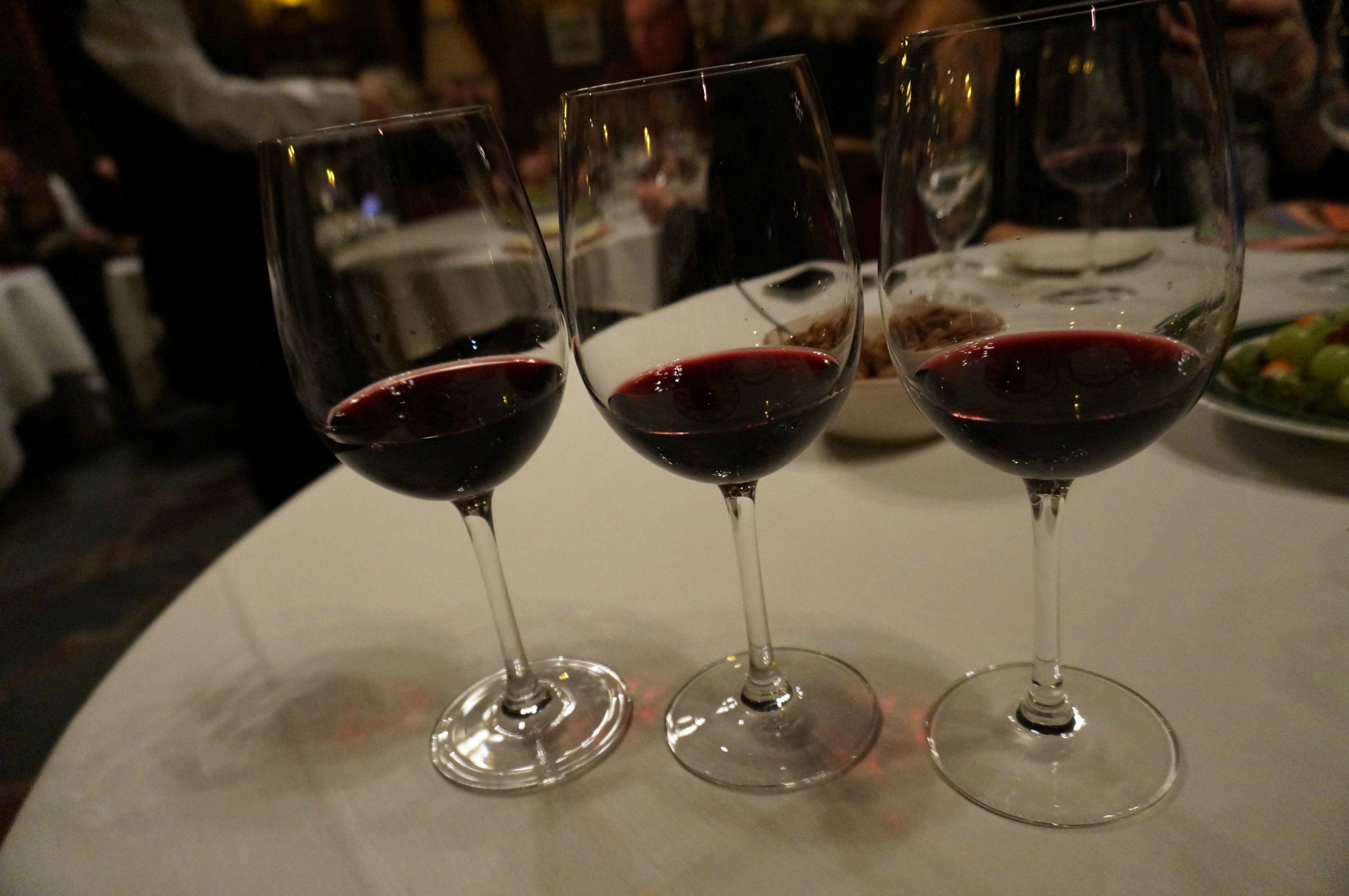 Served along side the red wines were two different pizzas, one with mozzarella, spinach and prosciutto, another with mushrooms, Chorizo sausage and caramelized onions: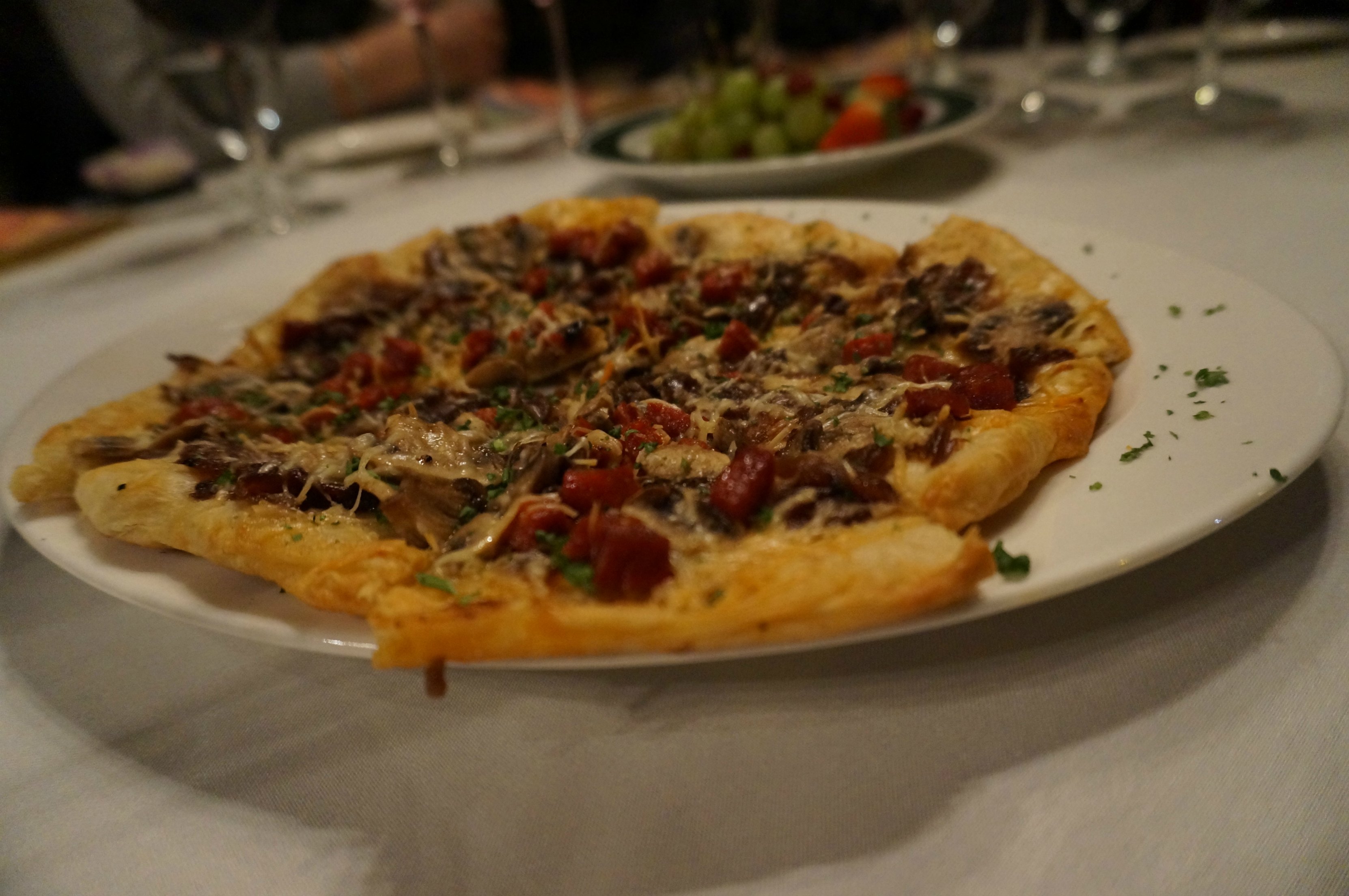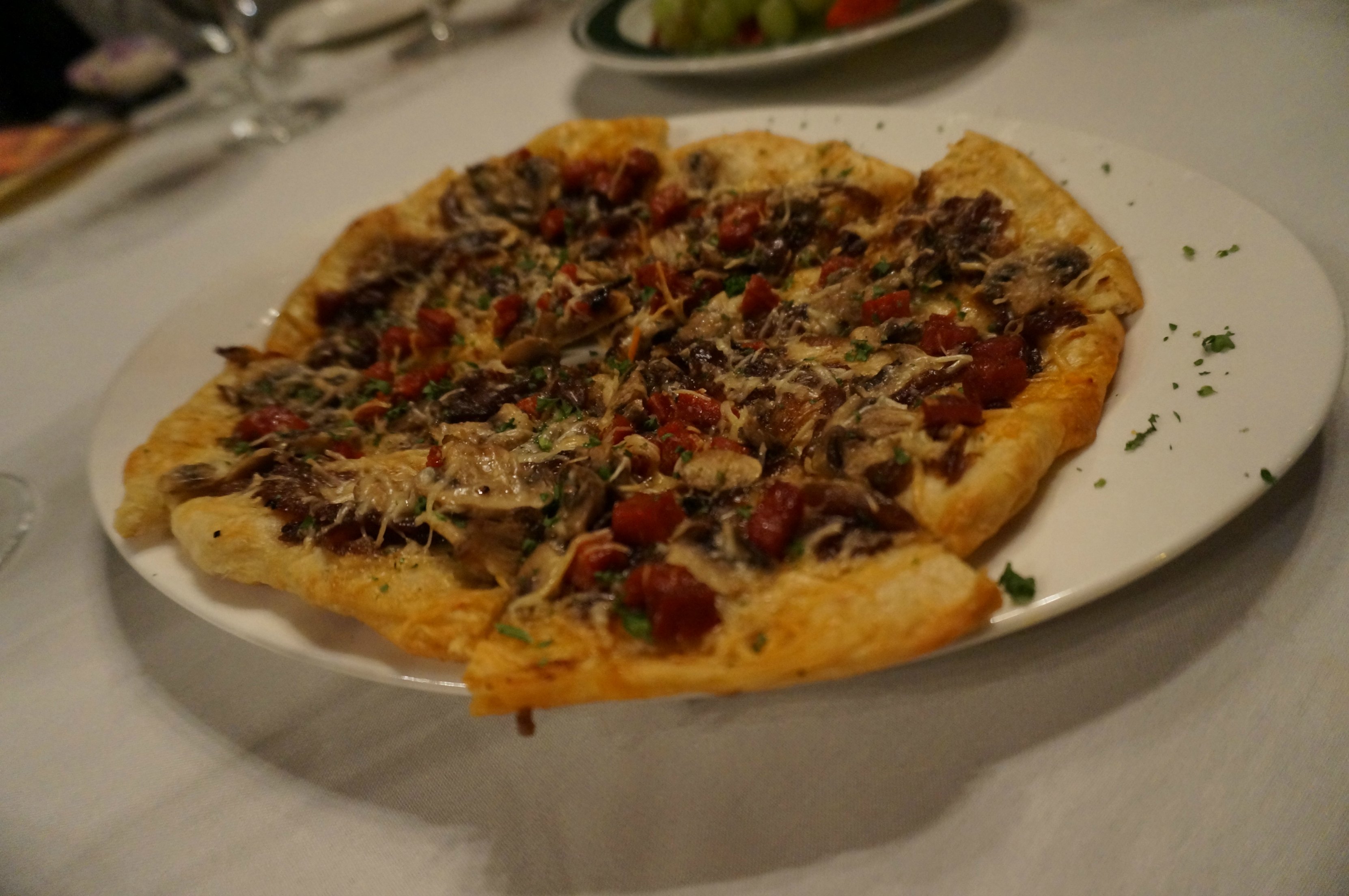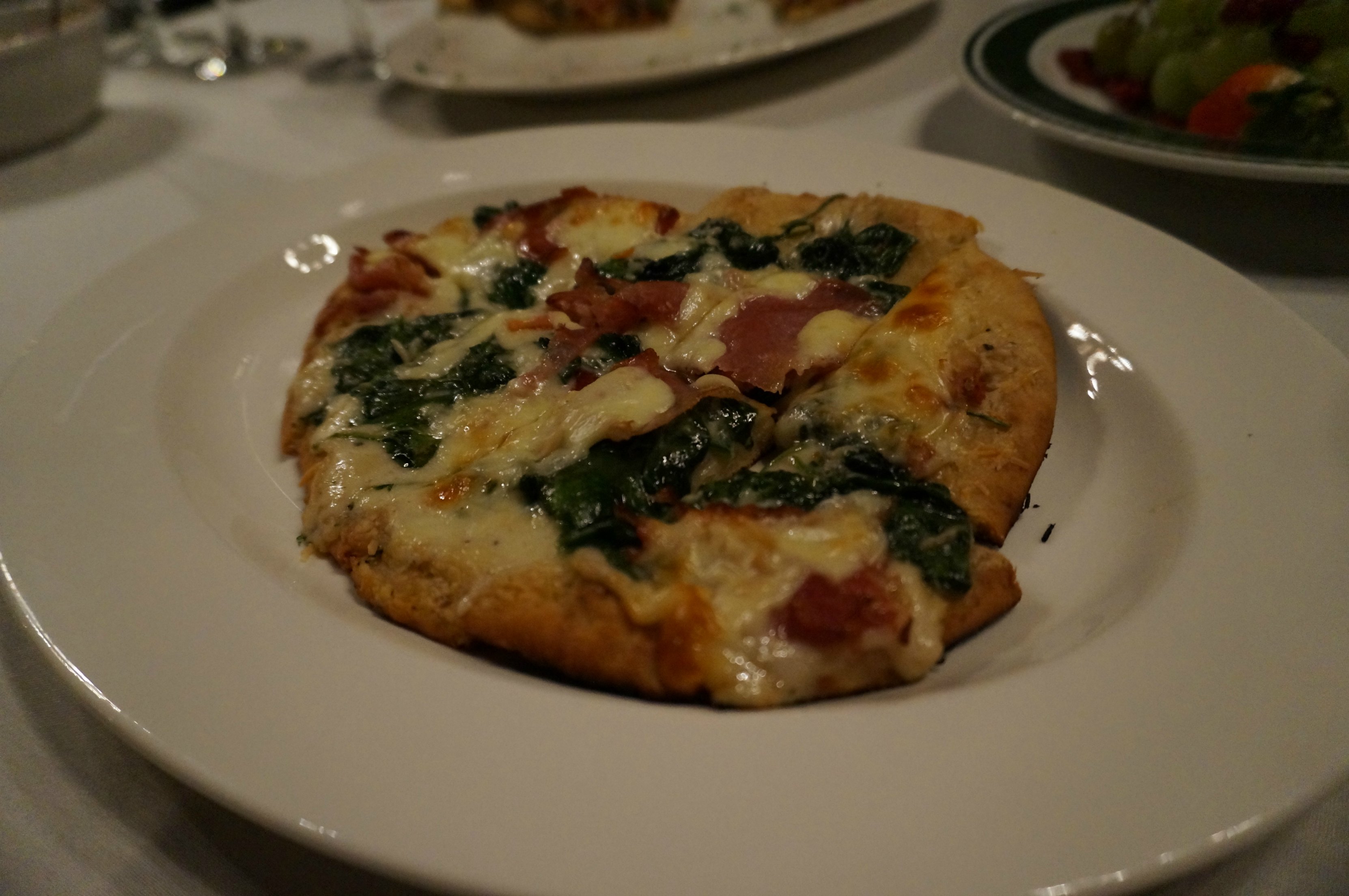 Finally, the dessert round!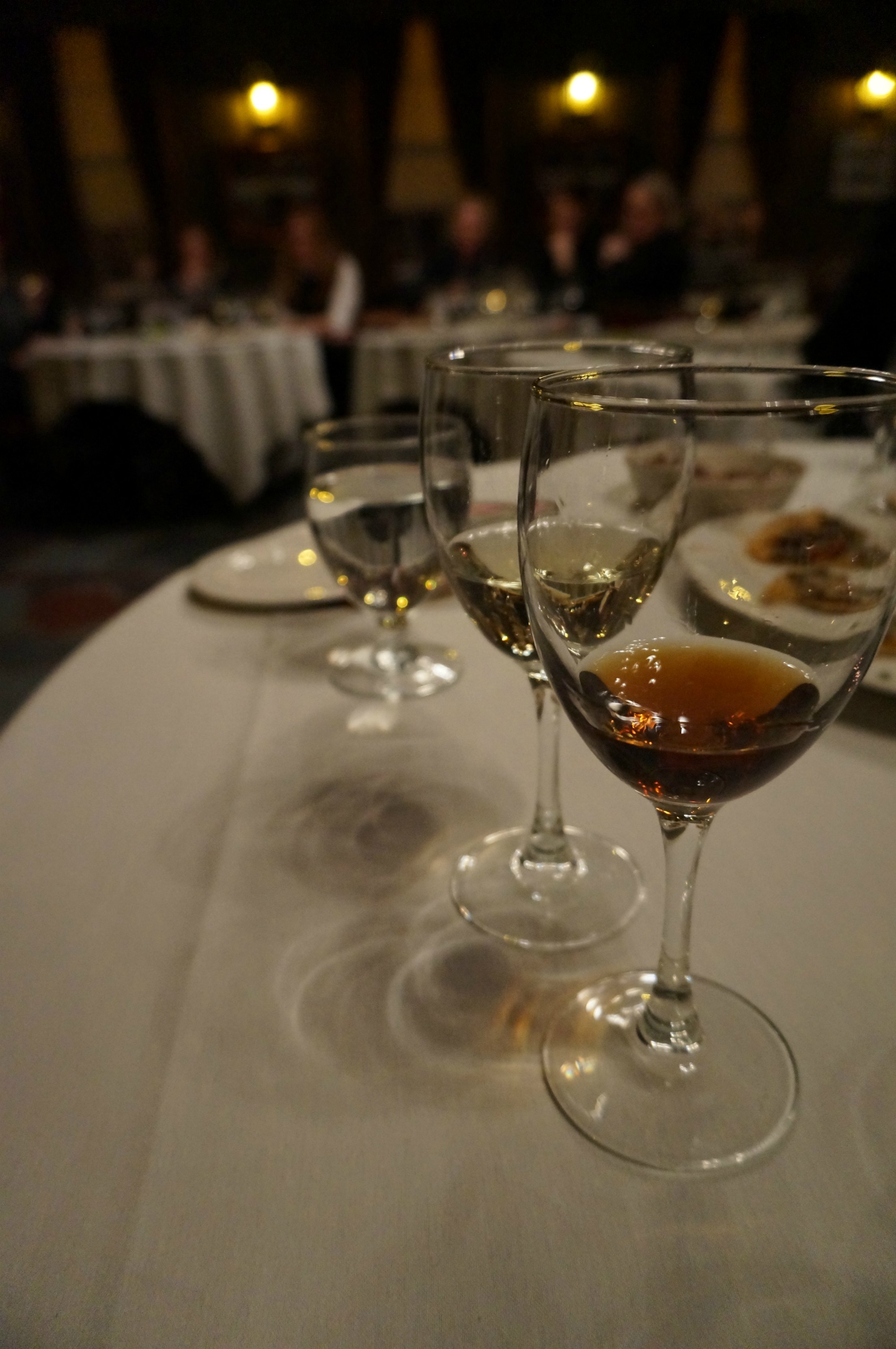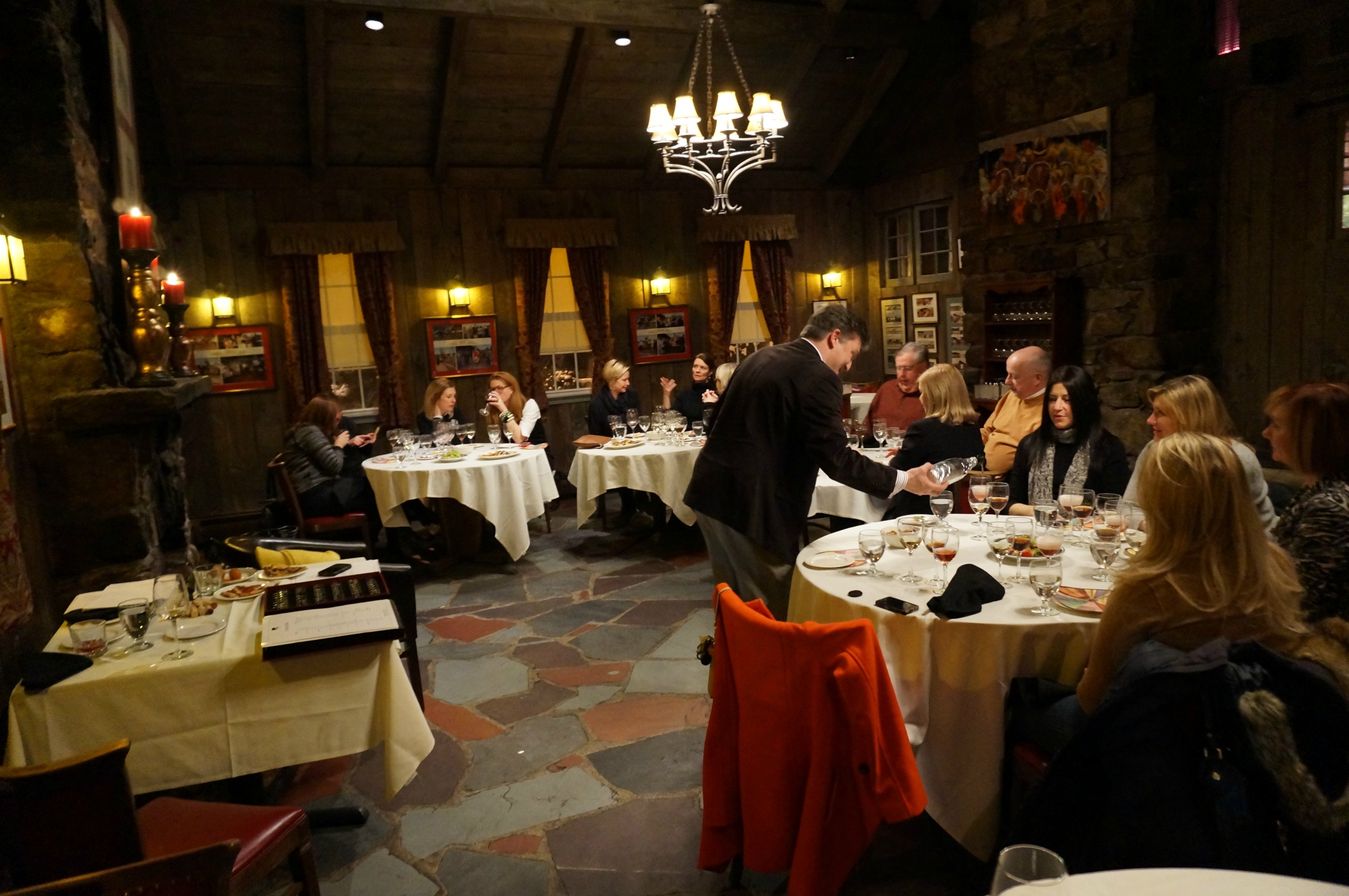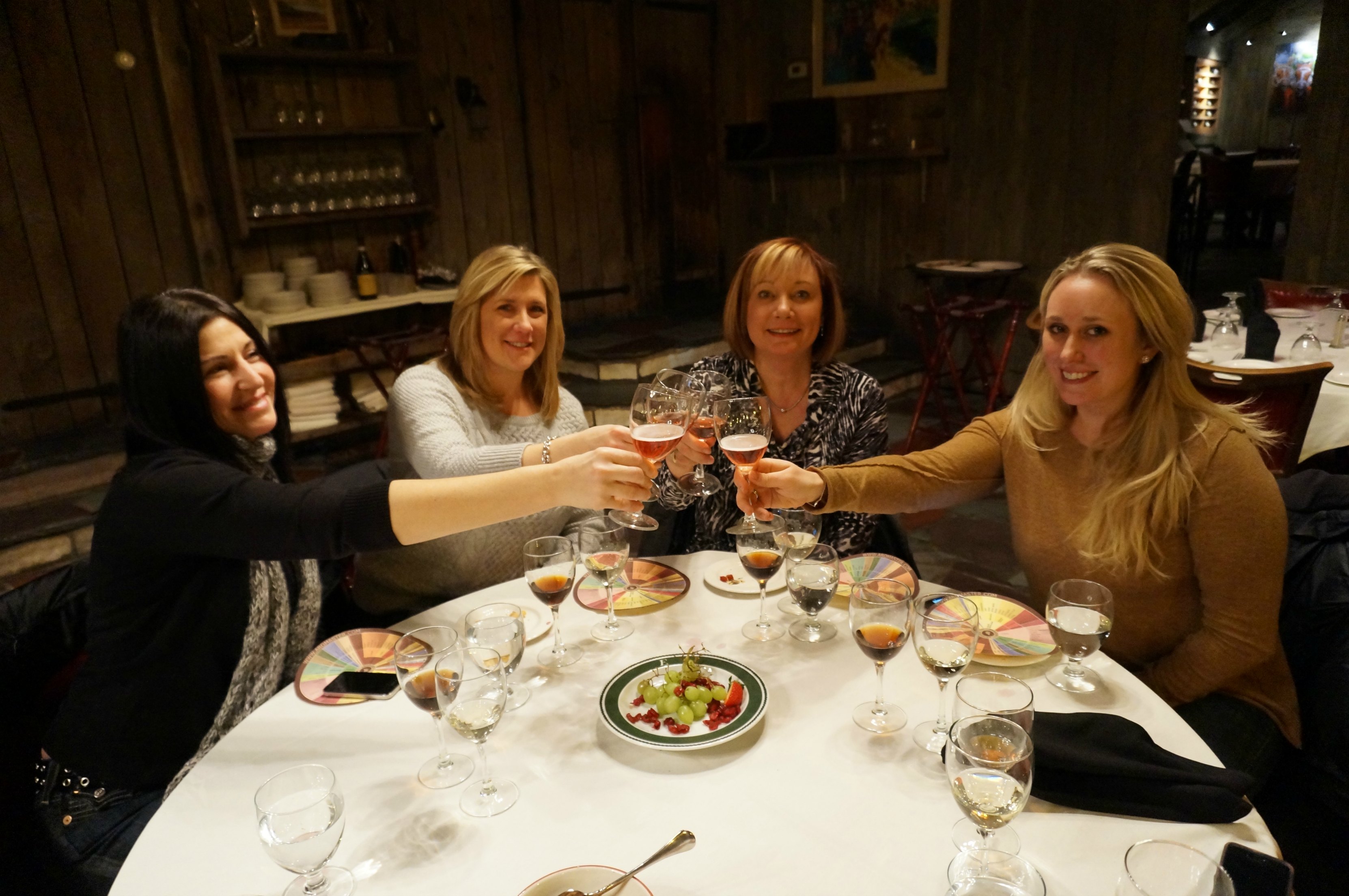 After the final dessert wines, we were presented with this little beauty, homemade hot chocolate with a chocolate dipped pretzel: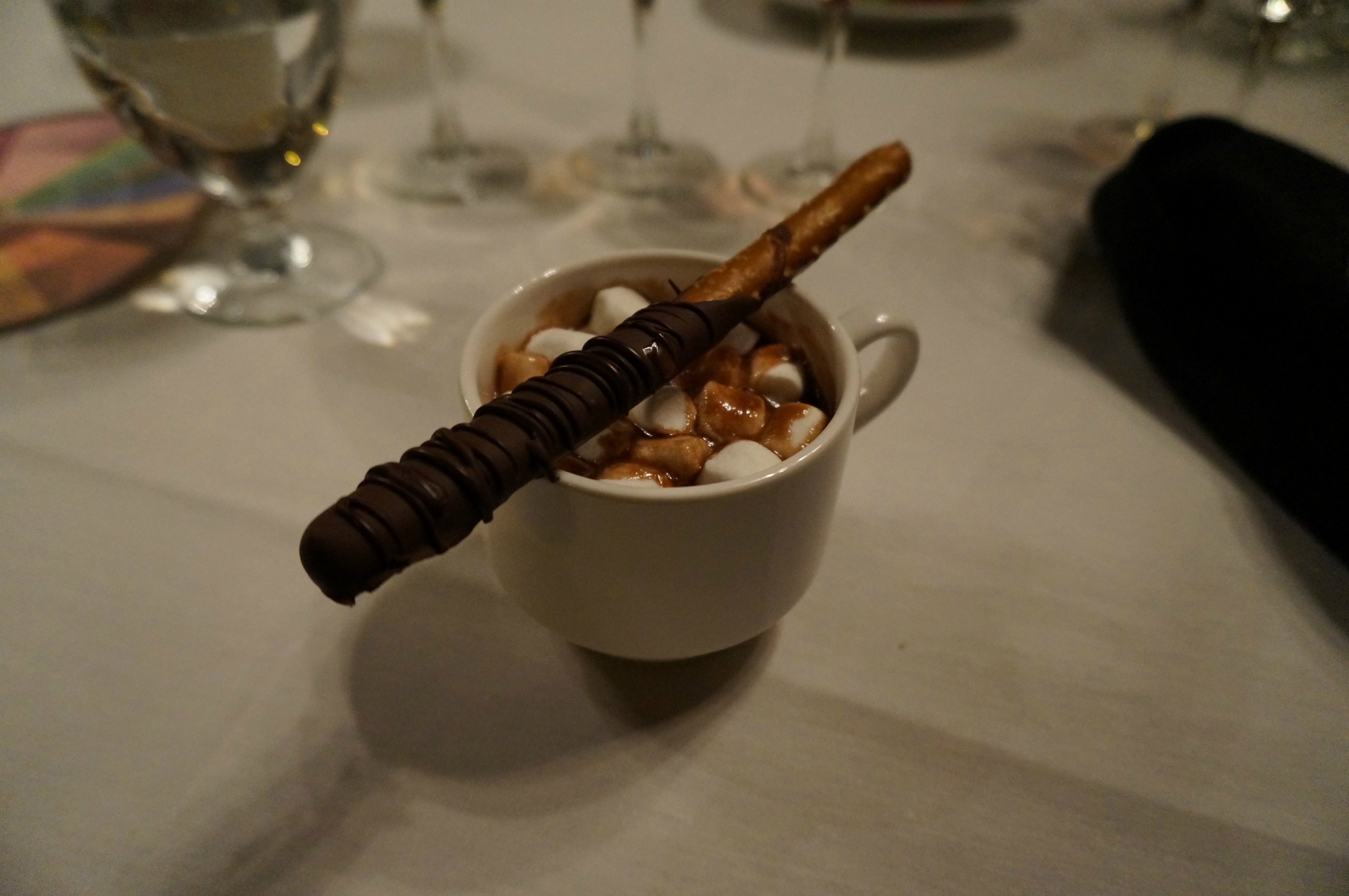 Wowzas, everything was fantastic. Again, the food wasn't necessarily chosen because it paired perfectly with any of the specific wines, but when you drink, you get hungry, and The Wishing Well delivered.
These classes are so much fun, and a great way to spend a Thursday night. There's only 3 classes left – so don't miss your chance to attend! Visit The Wishing Well for more information.
Here's a list of the wines we had last night:
Whites:
Cave Spring 2011 Gewurztraminer
Gentilini Robola Cellar Select 2010
Wieninger Bisamberg Alte Reben 2012
Reds:
Passadouro Tinto 2011
Troublemaker Blend 6
Sergio Zenato Amarone Classico Riserva DOC 2006
Desserts:
Domaine De Durban Muscat de Beaumes-de-Venise
Morenita Cream
Patrick Bottex Bugey-Cerdon La Cueille