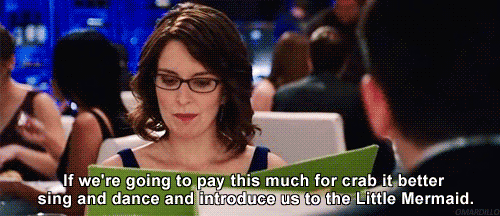 Since I left my job a little over a month ago, my budgeting has been tight. Cutting corners is just my way of being able to keep up with my high demand of going out to restaurants on a weekly basis and enjoying the flavors that come from restaurants all over Saratoga and beyond.
What's been bothering me lately is that I just haven't seen that magic in my meals like I have in the past, and I'm wondering why that is.
Could it be that these restaurants are dropping the ball, or could it be that my taste buds are failing me?
When it comes down to it, I simply haven't been BLOWN away by a meal since I visited Javier's back in May.
The dishes were so inspired, the flavors were all perfectly balanced in each menu item I tried, and everything was prepared with such finesse and precision.
From salmon to clams, even to the dessert – I left Javier's beaming and raving for weeks, even months now.
There's certainly some front runners in the area, including Strata and Mio Posto, but I'm really determined to find another restaurant that will give me that wow factor like Javier's and these others have.
I know there are still many restaurants on my list that I have yet to visit, but I'd love to hear your suggestions on where you have had an amazing experience.
Tell me where you've been that has made you rave for weeks, that you think could really knock my socks off, and why! I look forward to your feedback!