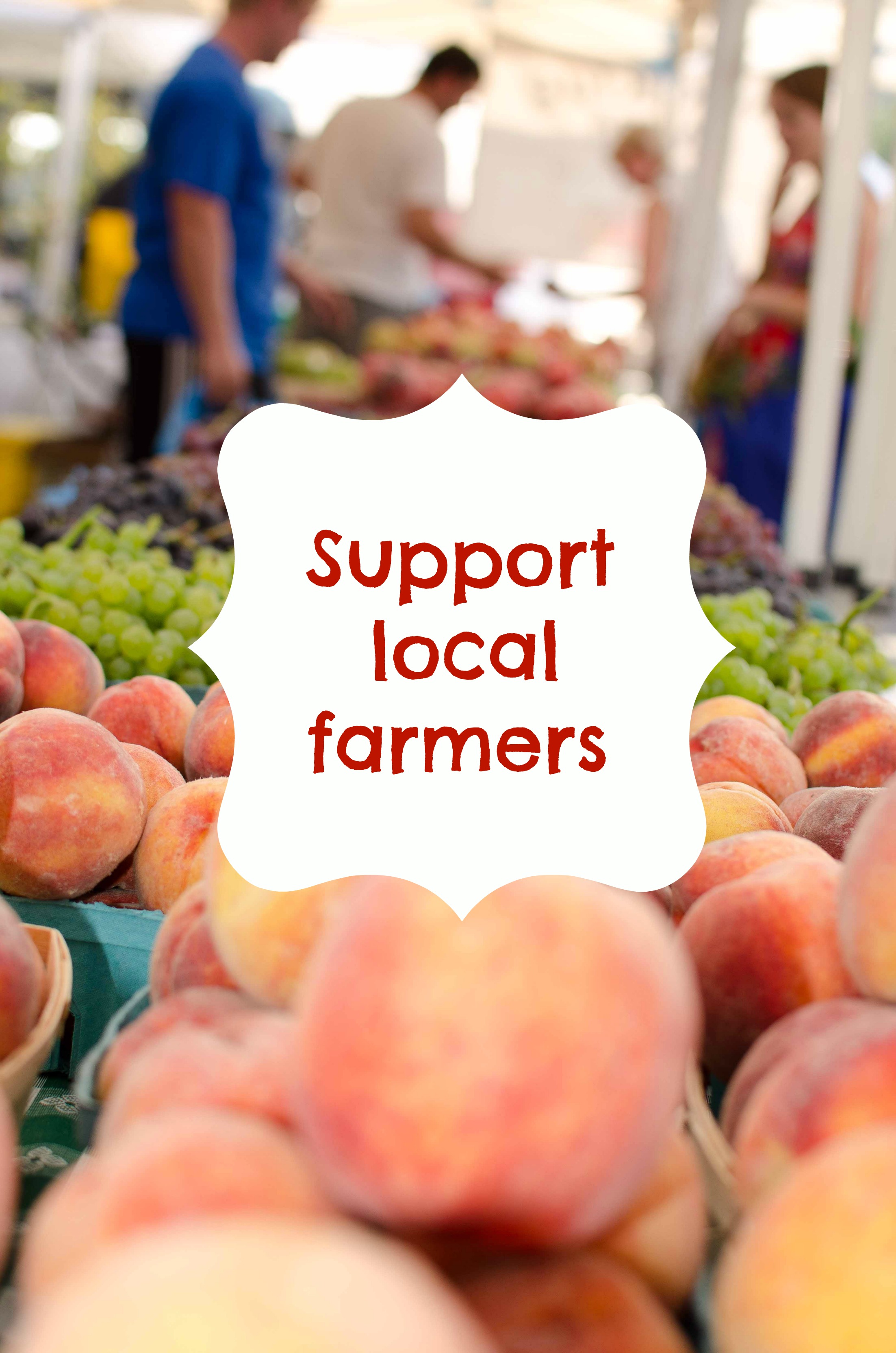 It's easy to be excited about Farm Aid on September 21st, especially with such amazing artists coming to SPAC including Willie Nelson, John Mellencamp, Neil Young, and Dave Matthews.
But did you know that these headliners are also on the Farm Aid Board?
I'll admit, even I've gotten a little wrapped up in the hype surrounding the concert itself, I might have even forgotten about the main purpose of the event:
Growing the good food movement.
If you couldn't tell already, I'm pretty passionate about my food. So is the board behind Farm Aid.
Willie Nelson, Neil Young and John Mellencamp are the masterminds behind Farm Aid, organizing their first concert in 1985 to raise awareness about the loss of family farms and to raise funds to keep farm families on their land.
In 2001, Dave Matthews joined the Farm Aid Board of directors, and this organization has continued to grow ever since.
So I still haven't REALLY touched on what Farm Aid is all about.
"Farm Aid fosters connections between farmers and eaters by growing local and regional food systems and promoting good food from family farms. This includes buying food from farmers markets, farm stands, community support agriculture (CSAs) programs and other "direct markets". This helps to place your money directly into the hands of family farmers and in turn, provides you with the freshest, best quality and best tasting food."
My friends, it's important to realize that in order to keep these family farmers on the land, people NEED to be buying their food.
While Saratoga is very fortunate to have a strong sense of local economics and our Farmers Markets kick butt, there are still a great deal of people who don't understand the difference between buying from a farmers market compared to buying from a traditional grocery store.
Let me break it down for you:
When you eat food that has been grown by local, family farmers, you know exactly what you're getting. These people not only care about the food they produce, but they care about the land they produce it from, their community and the future of food in our culture.
Now let me ask you this — Do you know where each item in your fridge came from?
Doubtful, and if you do, I'm coming over for dinner tonight.
What I'm getting at here is that I understand it's pretty impossible to live a lifestyle where everything you buy and consume has come from a local farmer or producer, but it's pretty easy to be about 80% there.
I urge you all to re-evaluate the way you purchase food. Think about what you need and what you could live without. Think about the items you could be purchasing at a Farmers Market that sometimes you just overlook or balk at because the prices seem higher or it's packages differently than what you're used to seeing in the grocery store.
So how exactly can you make the effort to follow this message?
Know your food
Be creative – learn how to make your own products from locally grown ingredients
Be an active food shopper
Ensure your money is spent on supporting family farmers
Teach children and future generations how to grow food – it'll encourage them to keep this movement going
Bring food and farm issues to your community
Bring good food from family farms to your schools, local businesses and restaurants
Join grassroots efforts to save family farms
Demand democracy in our food system
If you're interested in making more of a difference, please join HOMEGROWN.org, a place for all of us who exemplify with a homegrown way to eat, grow and express ourselves.
"We all see what's happening with agriculture, what's happening to our small towns. They are going out of business. That's a direct result of the farm problem. We're still doing Farm Aid because it is contributing. It's doing a job."

– John Mellencamp
Don't forget to follow me on Google+ , Facebook and Twitter!