TJ Tracy is a 13 year old boy on a mission: To provide turkeys to those in need on Thanksgiving Day.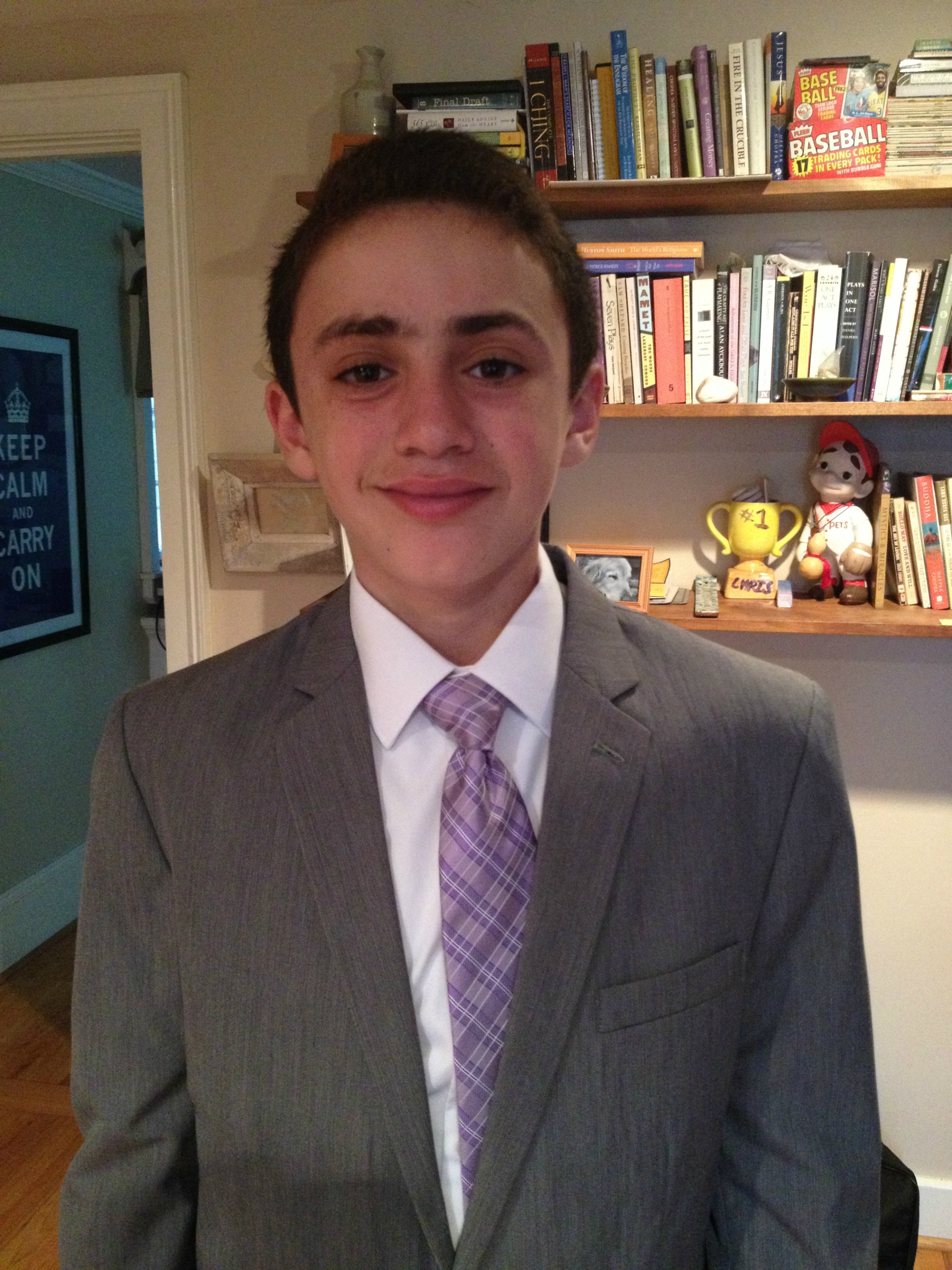 Background —
It all started 4 years ago, when TJ's mother asked him "how do you want to spend Thanksgiving this year?"
He said "what are my choices?"
She replied, "we could go to Grandma and Grandpas house, we could have Thanksgiving here, or we could go to a food pantry."
Not really knowing what a food pantry was at the time, his mother explained. Before she knew it, her son's eyes were filled with tears and he said "Mom, we need to do something about this. We have to get people turkeys. We have to give everyone a turkey, everyone deserves a Thanksgiving."
At that time, TJ was just 8 years old, and his mission was born.
Within the first year, he collected $200 and was able to provide 10 turkeys to those in need through Franklin Community Center.
The next year, he raised $1,200, which provided around 60 turkeys to those in need.
And then last year? He raised $3,000 dollars – providing 100 turkeys with many of the Thanksgiving fix-ins, including gravy, potatoes and even cranberry sauce. One of the checks they received came in a little past Thanksgiving, which allowed for TJ to sponsor two families with their Christmas gifts.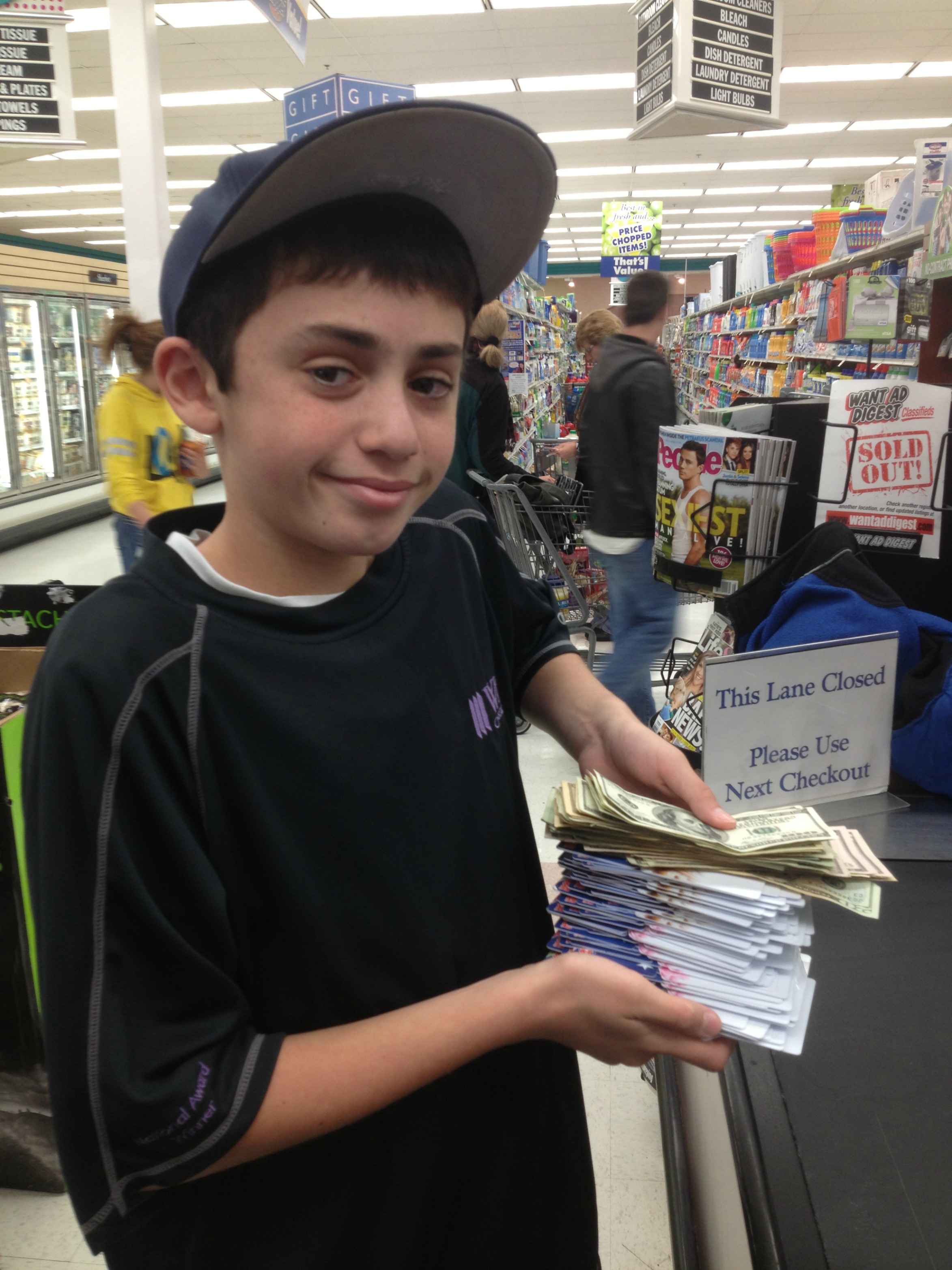 This year, his 4th year, he created a goal of $5,000. As of last week when I sat down with him, he already has over $3,000. Now he's reevaluating his goal to collect even more.
What's important to know is that for TJ, it's more than just raising money for turkeys.
A lot of people think it's just about Thanksgiving, but TJ also helps to provide people with Christmas food, he sponsors families for their Christmas gifts and he's looking to turn this movement into a year-round program, even helping kids in poor neighborhoods to have an Easter egg hunt on Easter. Again, to him, it's much more than just turkeys.
How he hopes to inspire other kids —
TJ says, "there are more than 60 million kids in the US. Even if every kid could just raise $10, that's over $610 million dollars, which is a whole lot more than anything just one kid could do."
He was just honored this past Sunday by Saratoga Spring Rotary Club as an outstanding citizen of the year, alongside the Bonacio's as well as Barbara Messier, Lake Avenue Elementary School principal. This is the first time a child has ever won this award, and it's definitely well deserved.
What's even better is that the community is in full support of TJ's movement. According to TJ, people went from maybe donating $10 in the first year to upwards of $50 per person now. Every day, people are becoming more and more generous, and he couldn't be more grateful.
I think the fact that TJ's main focus is specifically on the kid's perspective, he's really an amazing kid and at such a young age, is inspiring so many people throughout this area and beyond!
So how you can help? —

There will be a TJ's Turkeys fundraiser at The Brook Tavern on Monday, October 28th. Enjoy a full Thanksgiving meal for just $20, with 50% of proceeds to be donated to TJ's Turkeys.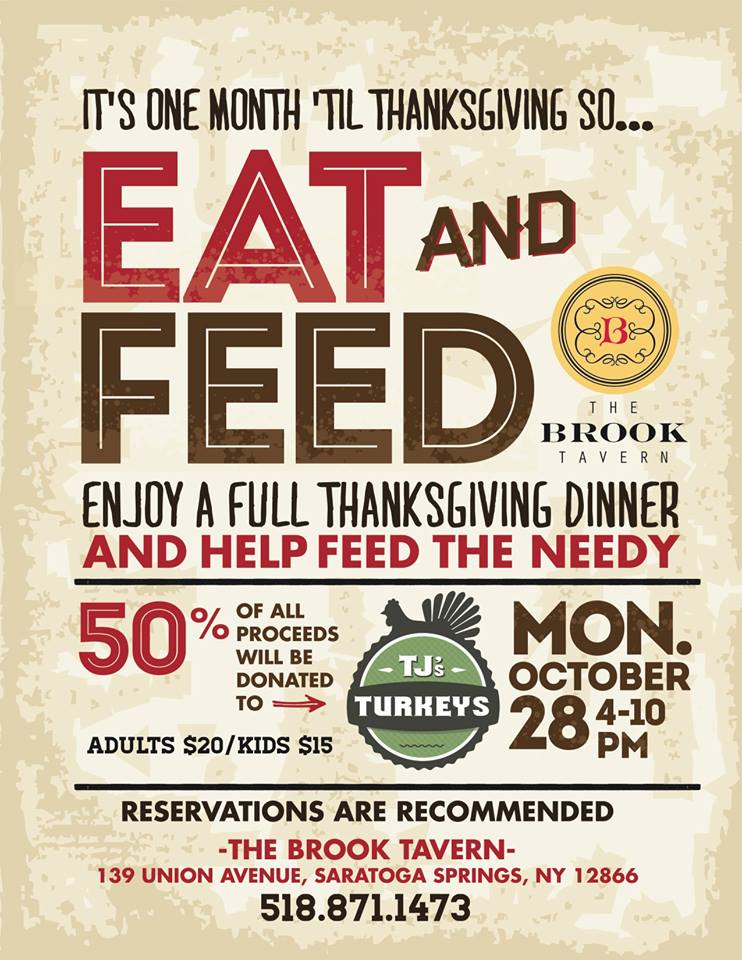 In addition to this, there will be another fundraiser on November 6th at Cantina Restaurant in Saratoga. For both lunch and dinner, Cantina will donate 33% of your bill to TJ's Turkeys, as long as you mention it to your server!
To stay up to date as far as what's happening with TJ's Turkeys, visit his Facebook page here: https://www.facebook.com/TJsTurkeys