The weekend is SO close I can taste it, and with just a couple days standing between us, it's only natural to talk about the great events going on in our community this weekend!
On Saturday, October 12th, Irish Times in Saratoga is hosting their Guinness Oyster Festival!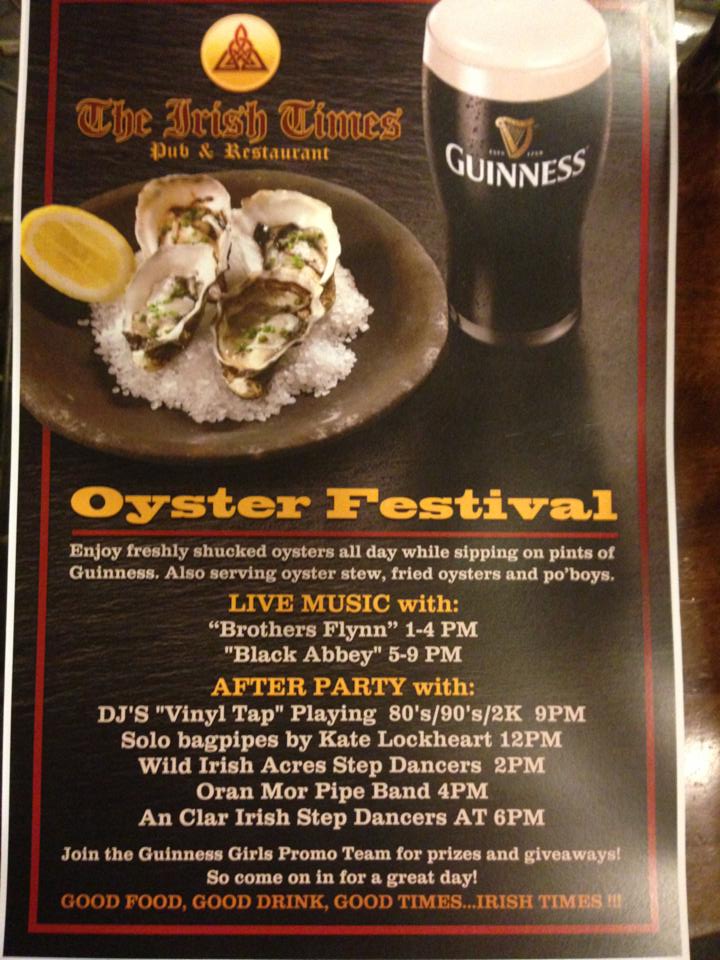 From freshly shucked oysters to oyster stew, fried oysters and po boys, this event begins at 12pm and goes all night long.
Don't like oysters? Well, you can still enjoy live music all day from The Brothers Flynn and Black Abbey as well as Bagpipe drum bands throughout the day.
Oh right – and you can still just go and drink beer, which is always an acceptable way to spend your Saturday!
Sunday, October 13th is the 7th annual Troy Chowderfest!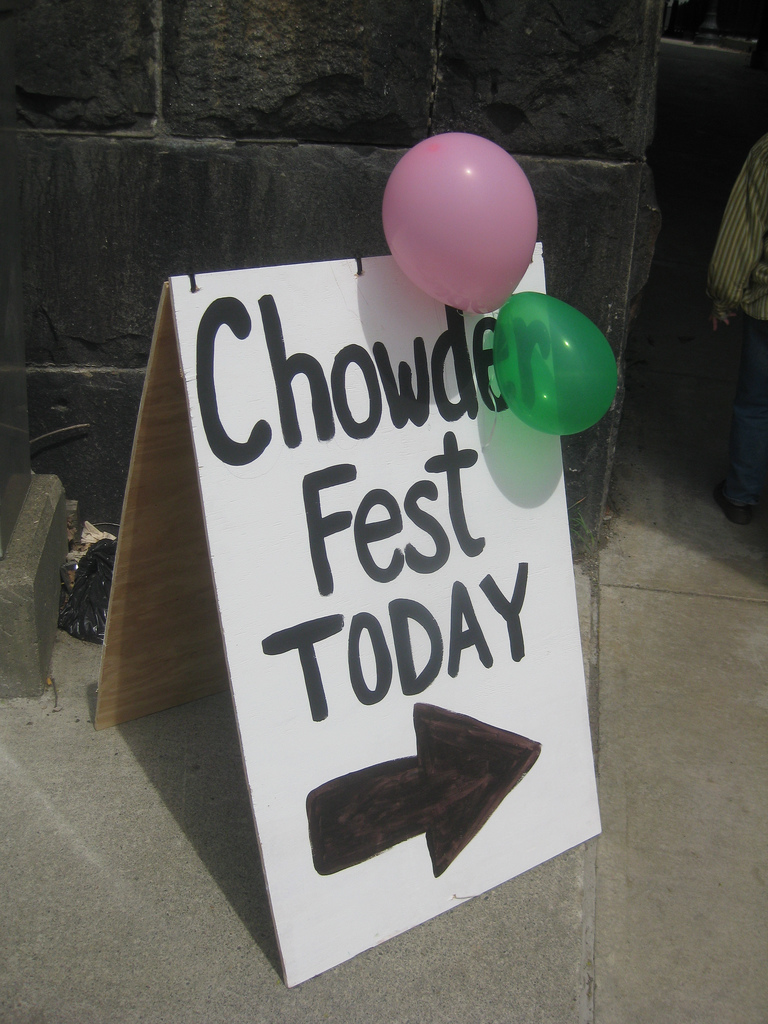 Yes, exactly like the awesome Saratoga Chowderfest, you can sample chowder from about 30 local area restaurants in Troy this Sunday.
This event will take place along River Street in downtown Troy, near the Green Island Bridge. Troy Chowderfest begins at 10am, but keep in mind that they often run out of chowder quickly, so get there early and get your chowder on – it'll be like a warmup for what's to come in Saratoga in February!