Ingredients:
2 tablespoons (1/4 stick) butter
1 12-ounce package bulk pork sausage, crumbled
1 large onion, chopped
4 cups coarsely ground crustless French bread
1 7- to 8-ounce jar vacuum-packed steamed chestnuts, chopped
1/2 cup canned low-salt chicken broth
1/2 cup chopped fresh parsley
2 teaspoons crumbled dried sage leaves
2 teaspoons dried thyme
Directions:
Melt butter in heavy large skillet over medium-high heat. Add sausage and onion. Cook until sausage is cooked through, about 12 minutes. Remove from heat. Mix in remaining ingredients. Season with salt and pepper.
————————————–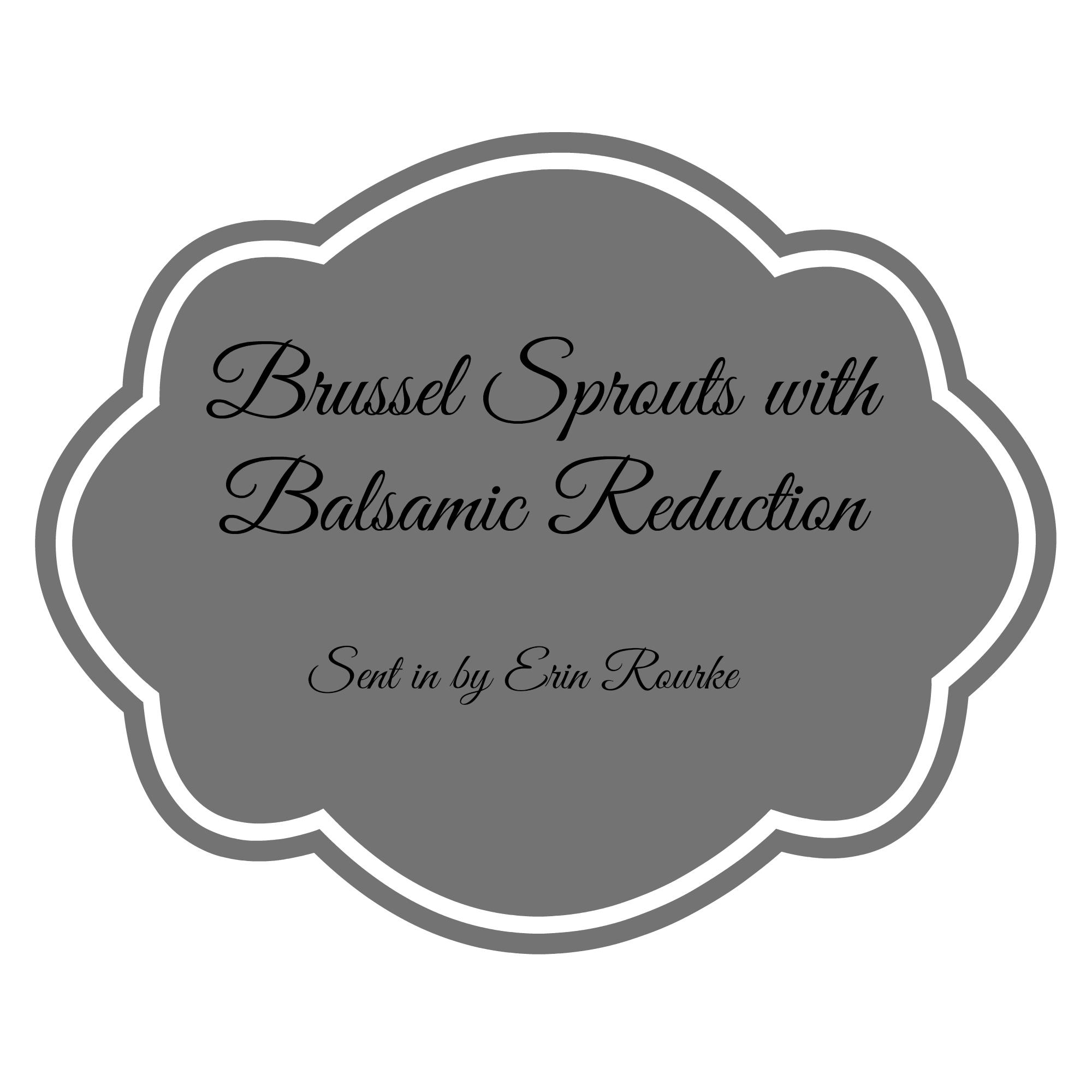 Ingredients:
1 stalk of brussels, with each sprout cut in half
8 slices of bacon, cooked, cooled and then crumbled
1 large garlic clove, minced
Extra virgin olive oil
Kosher salt & pepper to taste
Balsamic vinegar
Directions:
Pre-heat oven to 350. Put the halved brussels in a dish, drizzle with olive oil,sprinkle with salt and pepper. Give the dish a few shakes to mix the ingredients and then sprinkle the crumbled bacon on top. As the oven is heating up, start your balsamic reduction in a small saucepan over medium heat (this process can take a while, so it might be best to start the reduction earlier in the process). Pop the dish in the oven and cook until they are sizzling and starting to brown on top (about 20-30 minutes). For the last 5 minutes they are in the oven, sprinkled the minced garlic on top. Once finished, let them cool slightly and top with the reduction (which should be nice and thick).
————————————–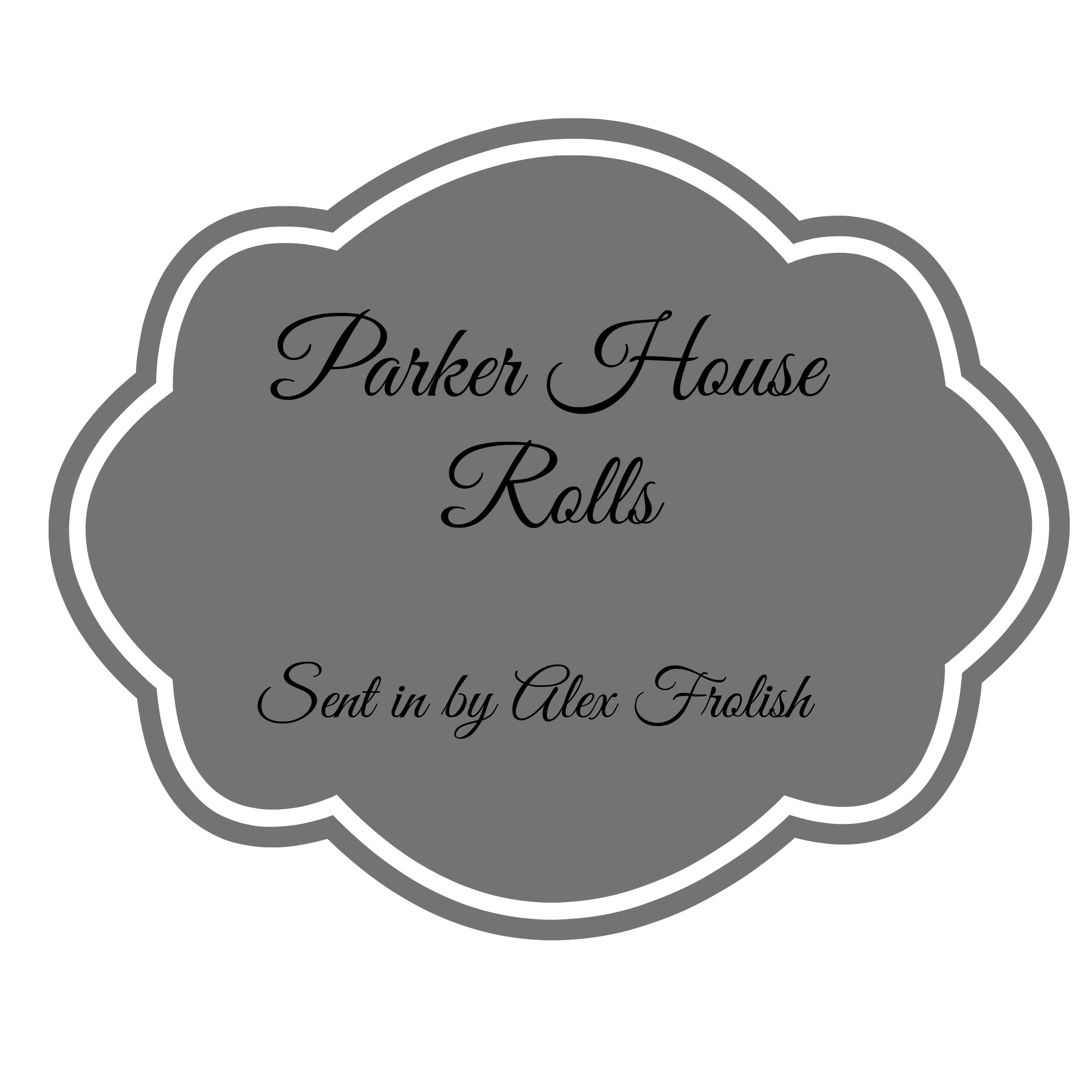 Ingredients:
1 1/4-ounce packet active dry yeast
1/2 cup sugar
7 1/2 to 8 cups all-purpose flour, plus more for dusting
12 tablespoons (1 1/2 sticks) unsalted butter, melted and cooled, plus softened butter for brushing
2 cups whole milk, at room temperature
2 large eggs, at room temperature
1 tablespoon kosher salt, plus more for sprinkling
Directions:
Bloom the yeast.
Measure out 1/2 cup warm water and check the temperature: It should be between 110 degrees F and 120 degrees F (comfortable bathwater temperature). Sprinkle the yeast into a large bowl, add the warm water and whisk in the sugar. Let sit 1 minute (it should bubble and froth slightly), then gently stir in 1 cup flour. Set aside near the stove while you prepare the dough.
Make the dough.
Mix the melted butter and milk in a mixer with the hook attachment on low speed. Add the eggs and mix until blended. Scrape in the yeast mixture and mix until incorporated. Add 6 1/2 cups flour and 1 tablespoon salt; mix until the dough forms a ball, 2 to 3 minutes, adding up to 1/2 cup more flour if the dough is too wet and sticky.
Let it rise.
Brush a large bowl with softened butter. Transfer the dough to the bowl, cover with a towel and let rise in a warm place, 2 hours to 2 hours, 30 minutes. The dough should double in volume.
Shape the dough.
Preheat the oven to 375 degrees F and line a baking sheet with parchment paper. Dust a clean flat surface with flour and turn the dough out onto it. Flour your hands; gently press the dough into a 16-by-8-inch rectangle, about 1/2 to 3/4 inch thick (don't use a rolling pin).
Cut the dough.
With the short side in front of you, cut the dough in half lengthwise with a floured knife. Then slice crosswise into 12 strips.
Shape the dough.
One at a time, fold each strip of dough unevenly in half so the top part slightly overlaps the bottom half, then tuck the overhang underneath. Place the rolls seam-side down on the prepared baking sheet in 3 tightly packed rows. (If making in advance, wrap the baking sheet tightly in plastic wrap and freeze up to 3 weeks.)
Bake the rolls.
Bake until the rolls are bursting at the seams and golden brown, 18 to 20 minutes. (If frozen, bake 25 minutes at 325 degrees F, then 10 minutes at 375 degrees F.) Remove from the oven and brush with softened butter. Sprinkle with salt and serve immediately.