As promised, I'm kicking off my week-long restaurant highlights/take out week with a BANG! When I decided I was going to do this last week, I pondered for a while where I wanted to start the week off, and it became clear what I've missed the very most since COVID-19 hit back in March… date nights.
At least once a month, Tim and I always managed to go out for a date night and enjoy one of the many great restaurants in the Saratoga area. Since March, we've eaten outdoors at restaurants only a handful of times, and spend the majority of our "date nights" now at our own dining room table.
But I've often wondered, why not recreate a fine dining experience in our own home? Serve wine in a decanter, order some of our favorite meals, and even bring out the charger plates and light some candles!
That's exactly what we did, with the help of some food from 15 Church.
There's SO much I miss about going out to dinner, especially at a restaurant like 15 Church with top notch service and a beautiful atmosphere. BUT I also love eating in sweatpants (don't pretend like you don't either.)
Well, we just happened to have ourselves the best of both worlds because you can have your Truffle Fries, Vegetable Lo Mein, and Rigatoni Lobster Fra Diavolo AND you can eat it in your sweats or whatever you prefer with 15 Church take out.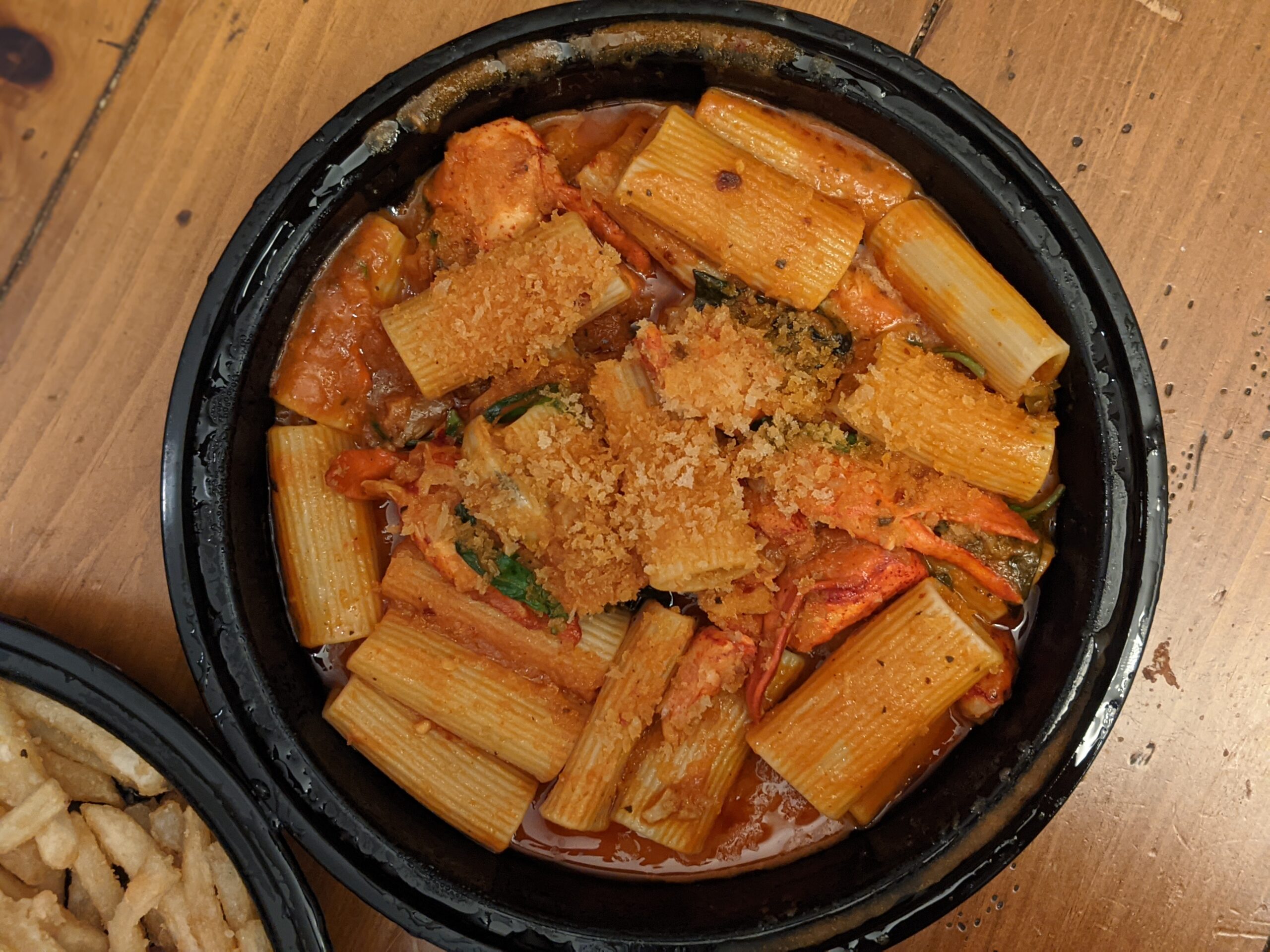 Even better news: You don't have to wait until the weekend to enjoy a delicious dinner from them because they're open 7 days a week starting at 5pm. You can take a peek at their take out menu here!
Spread the love and support your favorite local restaurants by ordering take out this week! Share your favorite take out meals in the comments below & stay tuned for Day 2 of the Saratoga Food Fanatic's Take Out Week!
XOXO