Have you been to the newest taco restaurant in town?
Tucked away (kind of) above Sinclair Saratoga is Tatu, a tacos & tequila focused restaurant with a Yucatecan-inspired menu.
While they're still waiting on their liquor license, the good news is you can grab yourself a cocktail at Sinclair and bring it right upstairs!
Tim and I shared two different tacos (pulpo and vegetales), and I have to say I was BEYOND impressed with them both.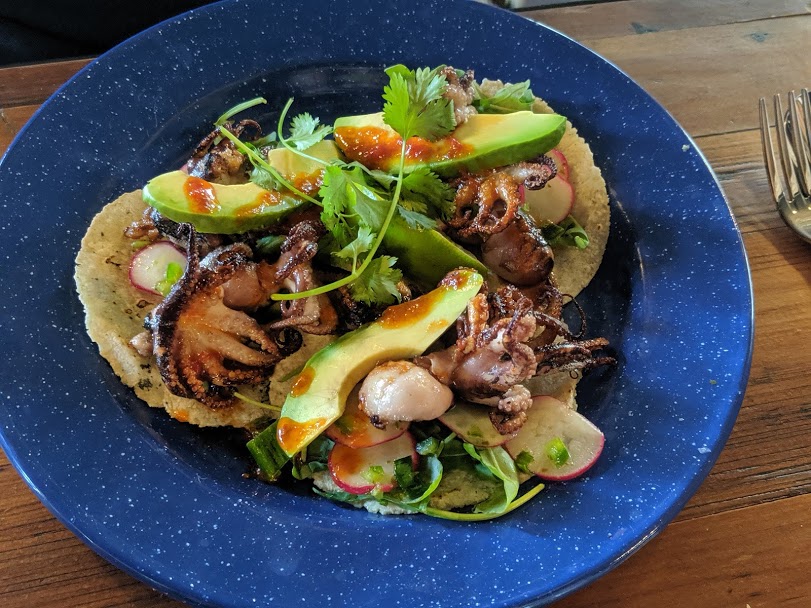 These tacos are LOADED, so flavorful and just really damn good. This is a great example of really high quality ingredients shining in super simple dishes.
It's actually exciting to have a new place in town with so much creativity and talent. I'm here for it.
If you don't have plans for dinner tonight, I'd suggest checking out this new spot! Grab a drink downstairs, head up to Tatu and celebrate Friday with tacos.