Today from 10-3PM, the Spa City Farmers Market over by the Lincoln Baths will be hosting a Health and Wellness Day!
With events from Yoga meditation to learning the benefits of juicing vegetables, this day has plenty of activities for the whole family. Best of all – it's free!
I've included the image below with all activities and events for the day and all the additional information you should need. Get on over to the Spa City Farmers Market today and get your health on!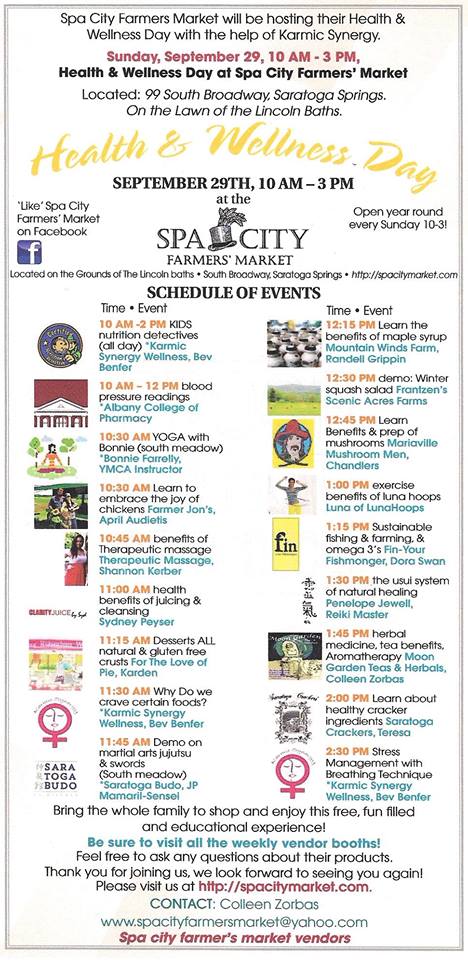 Don't forget to follow me on Google+ , Facebook and Twitter!