Last night was the first sneak peek of Fish at 30 Lake, the restaurant that's been in development since the closing of Mingle this past winter.
A Mazzone production, I wasn't surprised to see big changes to the infrastructure that made a HUGE difference with the flow of the restaurant compared to what it used to be.
By taking out a large divider in the center of the room that once divided the bar from the dining room, it opens up the space dramatically. They also shortened the length of the bar while making it somehow feel bigger and more spacious for people to sit near.
Also, yes – that's a raw bar you see in the picture above. YES.
Something interesting I learned was that they took the wood from the old bar and used it to create two long high tops for a friendly seating area next to the bar in the additional space they have from making these changes.
The menu itself has something for everyone. Even if you don't like seafood (although I'm not sure why you'd go to a restaurant named Fish if you didn't), it has non-seafood items too, found in the "No Gills" section. Take a look for yourself!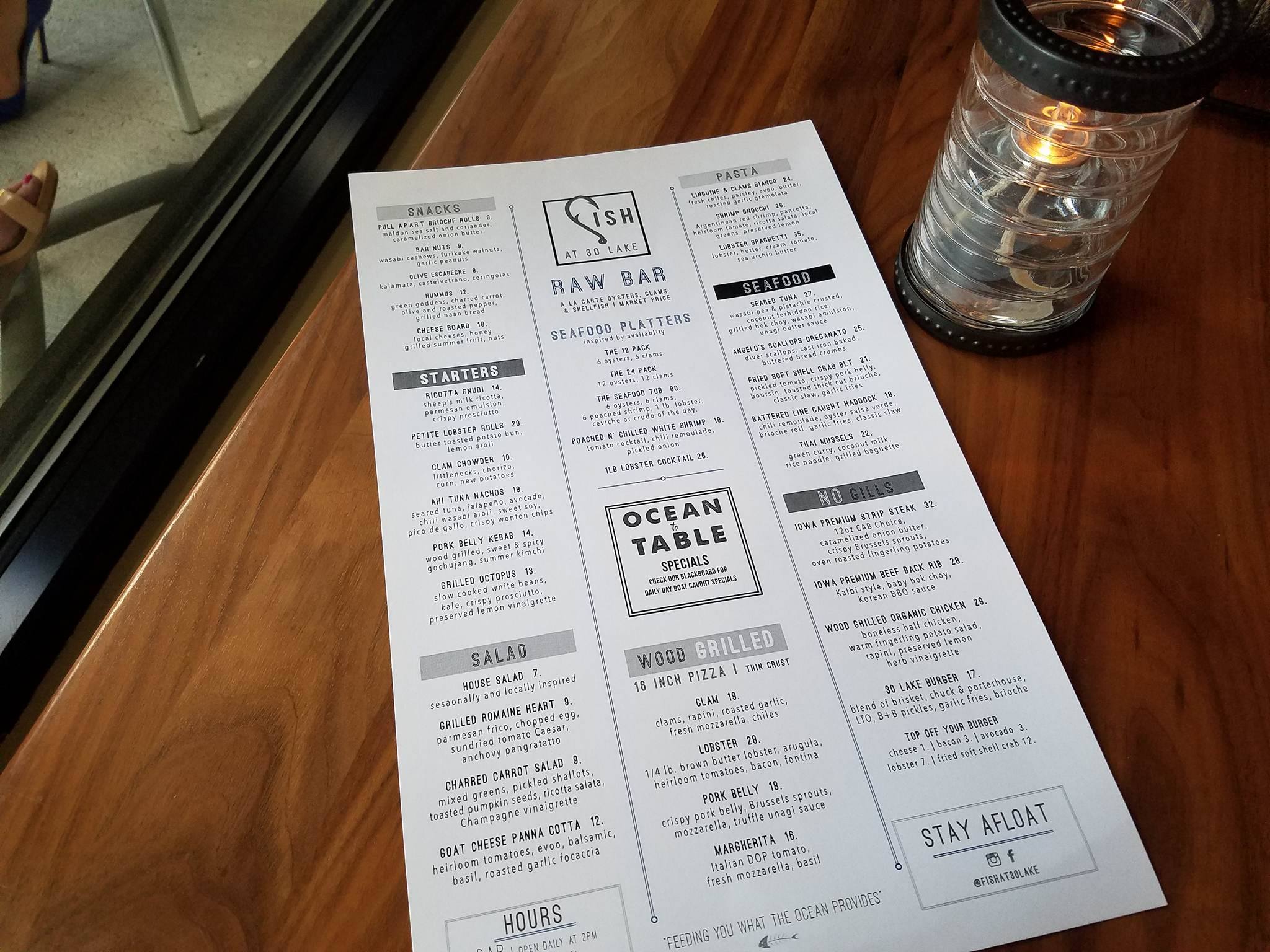 From the menu, servers were passing around little samples, including Grilled Octopus, Angelo's Scallops, Ahi Tuna Nachos, and more. They also had stations set up with their variety of hummus', cheese board, olivas escabesche, pork belly kababs and even some shrimp gnocchi.
Some food pics for reference: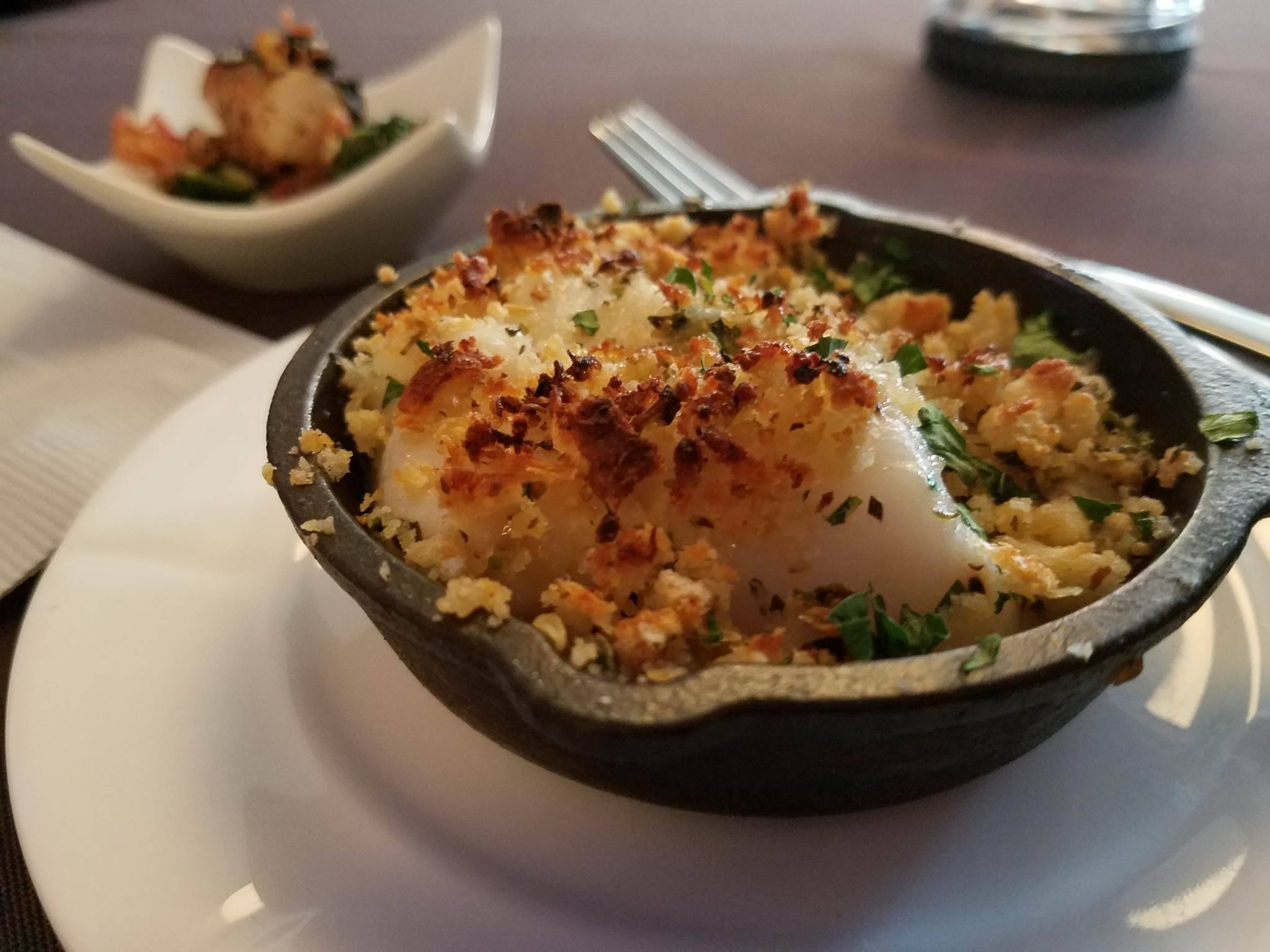 Fish at 30 Lake is set to open to the public this Saturday, June 18th. If you are a fish lover and a Mazzone fan, then obviously Fish at 30 Lake is a MUST.