***Guest post written by Tim Schmidt
It's known as Shamrock Thursday (or at least now it is that I made that up), the rare and magical day when the First Round of the NCAA Basketball Tournament falls on St. Patrick's Day, and by the luck of the Irish that will happen this year on Thursday, March 17th.
When two of the greatest days of the year combine for one super holiday, there is most definitely reason to celebrate, but for a day like this, not just any place will do. You need a place with multiple TVs, as there can be as many as four games on at a time, as well as a place with a good beer selection, if that is how you choose to partake in St. Paddy's day celebration.
Peabody's Sports Bar and Grill

My first choice is the best sports bar in Saratoga, Peabody's Sports Bar and Grill. With TVs everywhere you look you won't miss a second of any of the games. Peabody's knows that their patrons are there to watch whatever games are on at the time, and they make it easy and enjoyable.
With multiple areas to sit and unwind you can either join the group at the bar or find a more secluded area with friends to get lost in the games. They have a great beer selection catering to many tastes to go along with some of the friendliest and best bartenders and servers in town. Peabody's is like walking into the greatest Man Cave ever, and it is right downtown so you will never be far from the St. Patrick's Day festivities.
Harvey's Restaurant and Bar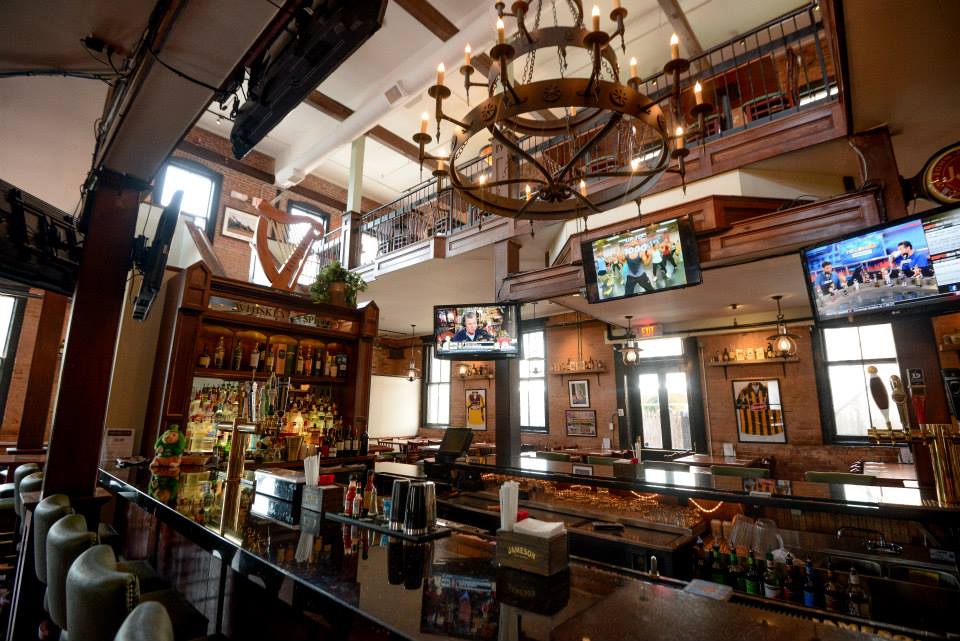 Right up the street from Peabody's is the best Irish choice for this wonderful day, Harvey's Restaurant and Bar.
What they lack in TVs (they still have enough to satisfy your needs) they make up for in Irish Cheer. As one of the only Irish restaurants / bars in the area, you can be sure that Harvey's will be a place of celebration. With a very good beer menu to go along with great food choices Harvey's will be the place to be for St. Paddy's day.
And there's just something about watching games there that makes them great. It may be luck or coincidence but every time I have watched a sporting event at Harvey's it has been a game to remember.
Whether it is the classic Duke vs Syracuse overtime thriller of a few years ago, or Auburn's stunning last second victory over Georgia to propel them to the College Football National Championship, Harvey's has been the place for exciting finishes.
West Side Sports Bar and Grill
But if you you're looking for something a little bit away from downtown there is one clear choice, The West Side Sports Bar and Grill. This is always a great place to catch a game and a bite to eat, and somehow has a more relaxed feel to it as it is not right on Broadway.
The West Side has been a local hang out for years, with Jumbo Wings and great burgers it's not hard to see why. Add to that wall to wall coverage of all the sports happenings, you won't miss a thing as you enjoy a selection from their beer list.
Like Hailey's comet, Shamrock Thursday does not come around often, so take advantage of it my friends! I would never condone someone taking a day off work to watch basketball and drink beer, but I do hear that there is a nasty stomach bug running around offices that day, so better be safe than sorry and grab a seat at one of the fine places above and enjoy all of the excitement of March Madness with a green beer in hand.