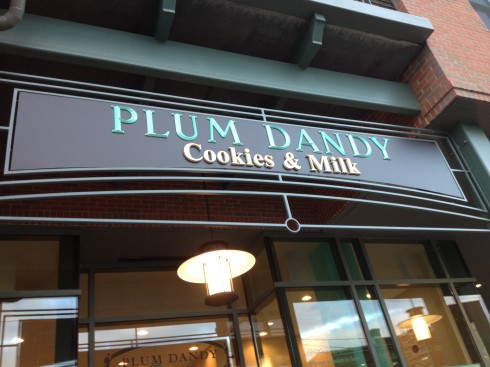 The wait is almost over and Plum Dandy Cookies & Milk is slated to open this Friday, September 6th!
Last night was the preview party, and I've gotta tell you, this place is totally adorable.
With trays of cookies delicately laid out on the main counter, they had the traditional favorites including chocolate chip cookies and sugar cookies as well as one of their own creations – the Kettle Belle, Saratoga kettle corn mixed into the cookie dough with some delicious and oh-so satisfying toffee. Yum.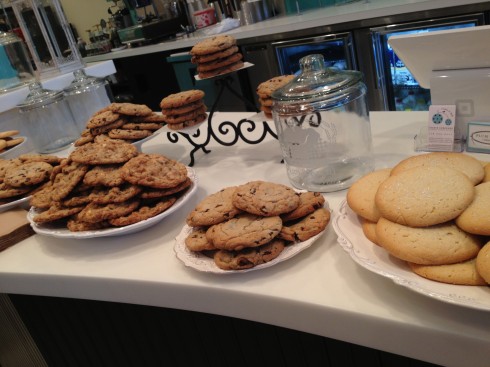 In front of the cookies were some of the milk options, because really – what goes better with cookies than some milk? It's like the two were made for one another..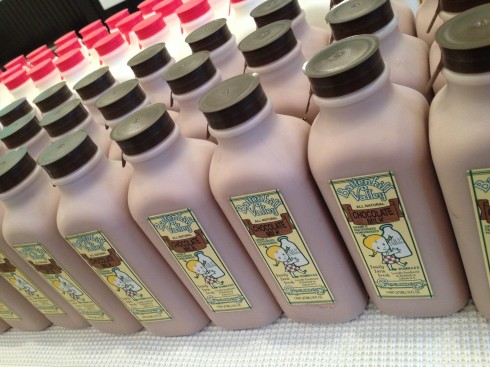 I love locally produced products, so of course I was pumped to see Battenkill Valley milk on the menu.
With so many unique and creative options to offer and a full menu of drinks (GREAT coffee prices too!), I think Plum Dandy's second business, Milk and Cookies is going to be a huge success.
Get your stomachs and appetites ready for the grand opening on Friday at their new location, 33 Railroad Place, Saratoga Springs, NY 12866.
Here's another look at the layout: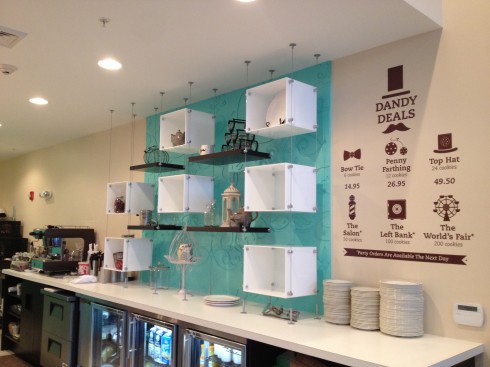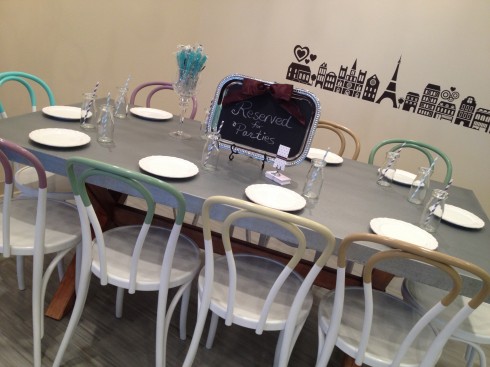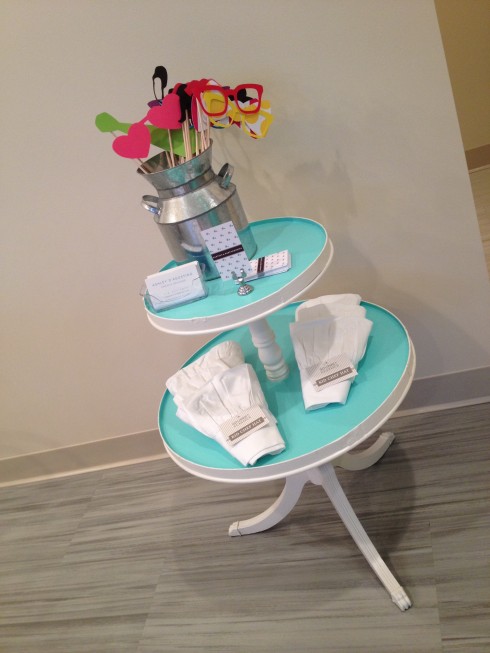 Don't forget to follow me on Google+ , Facebook and Twitter for updates!