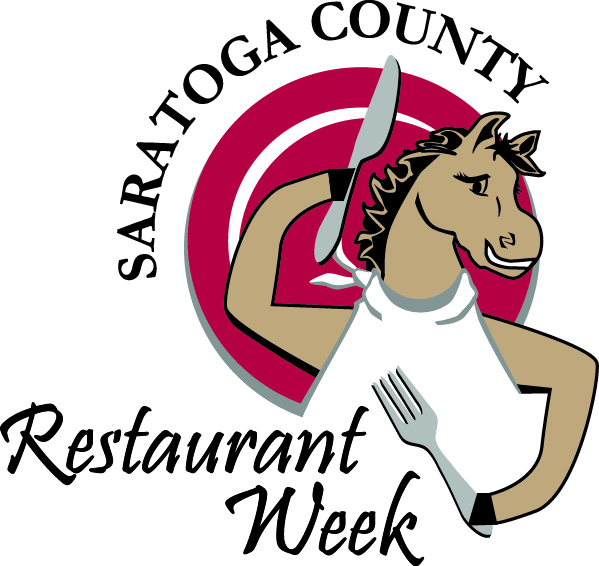 Who doesn't love a week of organized restaurant specials where you can get 3 courses for $20?
I know I love it, which is why this year I'm working with Saratoga Convention and Tourism to give you guys all the details on what to expect!
The 9th Annual Saratoga County Restaurant Week begins this Friday, December 6th and continues through Thursday, December 12th.
Not only can you get 3 courses for $20, but you also have the option to get 3 courses for $10 or $30, and even some $5.00 lunch specials as well.
Here's a look at some of the participating restaurants:
Lunch Specials:
$5.00
Izumi Asian Bistro & Lounge
Legends Cafe
Local Pub & Teahouse
Scallions Restaurant
$10.00
Comfort Kitchen
Dango's
Druthers Brewing Company
Esperanto
Gaffney's Restaurant
Healthy Living Market and Cafe
Irish Times Pub & Restaurant
Jacob & Anthony's American Grille
Lillian's Restaurant
Lucky Joe's at Saratoga Casino and Raceway
Maestro's at the Van Dam
Merry Monk Saratoga
Peabody's Sports Bar & Grill
PJ's BAR-B-QSA
Thirsty Owl Bistro
Wheatfields Restaurant & Bar
Wheatfields Bistro & Wine Bar
3 Course Dinner:
$10.00
Local Pub & Teahouse
Mexican Connection
$20.00
Angelo's Prime Bar & Grill
Boca Bistro
Bookmakers at Holiday Inn
The Brook Tavern
Chianti Ristorante
Circus Cafe
Crown Grill
Dango's
Druthers Brewing Company
Fifty South
Forno Bistro
Gaffney's Restaurant
Irish Times Pub & Restaurant
Jacob & Anthony's American Grille
Karavalli Regional Cuisine of India
The Inn at Saratoga
Lillian's Restaurant
Limoncello Ristorante
Longfellows Restaurant
Maestro's at the Van Dam
Max London's Restaurant & Bar
Merry Monk Saratoga
Mouzon House
Nove Italian Restaurant
Olde Bryan Inn
One Caroline Street Bistro
Pasta Pane
Peabody's Sports Bar & Grill
Phila Fusion
PJ's BAR-B-QSA
Ravenous
Scallions Restaurant
Sushi Thai Garden Restaurant
Wheatfields Restaurant & Bar
Wheatfields Bistro & Wine Bar
Wishing Well Restaurant
$30.00
Chez Pierre
Hattie's Restaurant
Jacob & Anthony's American Grille
Javier's Nuevo Latino Cuisine
Lillian's Restaurant
Merry Monk Saratoga
Mouzon House
Prime at Saratoga National Golf Club
The Springs
Thirsty Owl Bistro
Wheatfields Restaurant & Bar
Wheatfields Bistro & Wine Bar
The Wine Bar
For the complete list of restaurants and their special Restaurant Week menus, please visit the official Restaurant Week website: http://discoversaratoga.org/restaurantweek