It's true – I enjoy a good beer. And when it comes to the Henry Street Taproom, they are never short of some great craft brews, especially what they have available on tap. Tonight was not my first time there, and it certainly wasn't the first time I've tried out their menu.
If you recall from January, I first tried out the Duck Confit Quesadilla, which was made on a blue corn tortilla.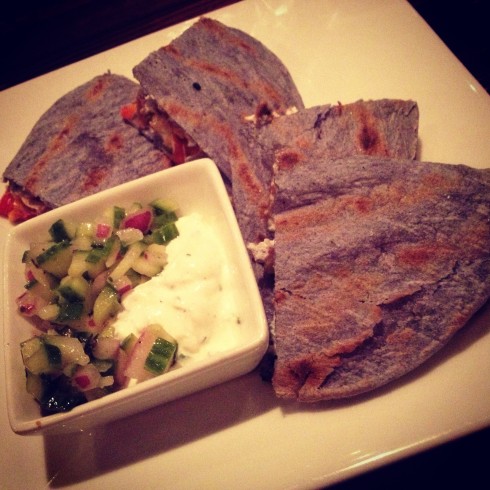 This time, I tried to do something different so I ordered the fish tacos. These fish tacos were made with grilled swordfish, fresh corn, black beans, tomatoes, salsa and a cumin creme fraiche on large corn tortillas. Before I say anything else, I have to give the Taproom props for all of these amazing flavors. The cumin came through immediately in the creme fraiche and I loved the added crunch on the fresh corn and salsa. The grilled swordfish was also very nicely prepared, with great flavors from such a great fish.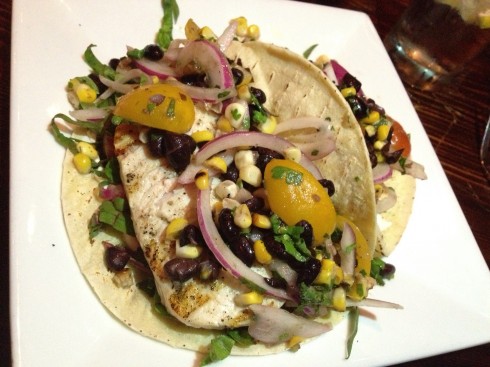 What it comes down to with this dish is the corn tortilla, which I did not enjoy in the least bit. I have a really bad relationship with corn tortillas, whether they're blue corn or white corn – I can't stand them. I'm not sure if it's the texture of them, how easily they fall apart or simply how they taste that really grinds my gears, but either way, it doesn't work for me.
So – what's the solution? Put these fish tacos on some flour tortillas or something else creative and you're golden! Just to reiterate… these tacos were banging, but it was the tortilla that refrained them from really wowing me.
Don't forget to follow me on Google+ , Facebook and Twitter for updates!