I've said it before and I'll say it again – Restaurant Week is awesome because it gives you the opportunity to try a restaurant that you wouldn't necessarily be able to afford on any given day, let alone think to try.
I must admit, I have been slacking this year as far as dining out during Restaurant Week. My mom keeps wanting to have me over for lasagna and I honestly can't resist it.
Regardless, I finally got my butt out last night for my first Restaurant Week stop and chose Javier's.
The first time I ate at Javier's, it was about two weeks after they opened at their location on Maple Ave in downtown Saratoga. As I'm sure many of you remember, I was totally blown away by their food. From the service to the plating to the flavors of the cuisine I ordered, it was an experience unlike anything I've had in this area.
But what about their Restaurant Week menu? Sure, many restaurants create these limited menus for Restaurant Week that are either easier to produce in larger quantities or are less expensive to make. Let's be serious, they're not trying to lose money on these meals, and I don't blame them.
What was SO excellent about Javier's is that they didn't just throw together a random menu of dishes you'll never see on their regular menu. Instead, all of their offerings are items they have on their regular menu, and prepared the way they normally would prepare them, but perhaps in slightly smaller portions.
Naturally, to start I ordered the PEI mussels, because I am obsessed with them.
Alright so I dropped the ball on this one and didn't take a picture. But what I will tell you is the broth, which is made from steamed Guinness and garlic, was just as phenomenal as I remember it being on the Cape Cod Littlenecks I ordered back in May (pictured below).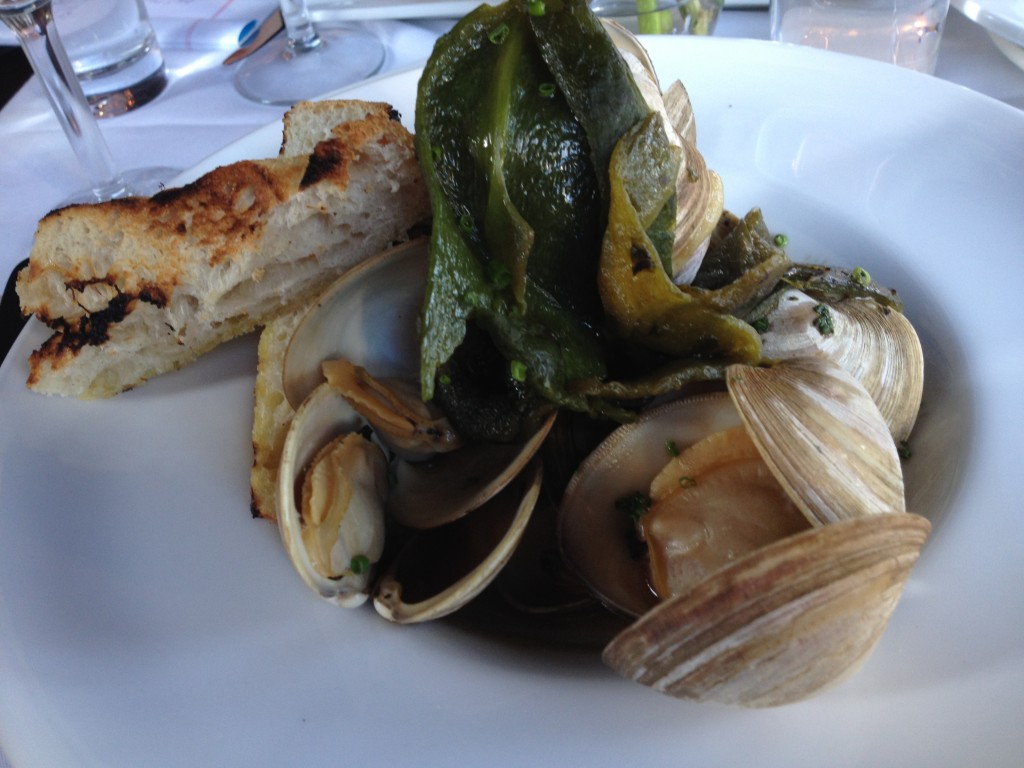 It's obviously not the same since they're two different shellfish, but you get the picture.
The mussels were so light and tender, and made me realize how many times I've had overcooked mussels from other restaurants in Saratoga. The broth was delicious as well, adding another depth of flavor and spice to the already slightly sweet mussels.
Onto the main course, I ordered the Branzino, which is a European Seabass, accompanied by baby brussels sprouts, truffled cauliflower puree, crisp Serrano, basil puree, Marcona almonds.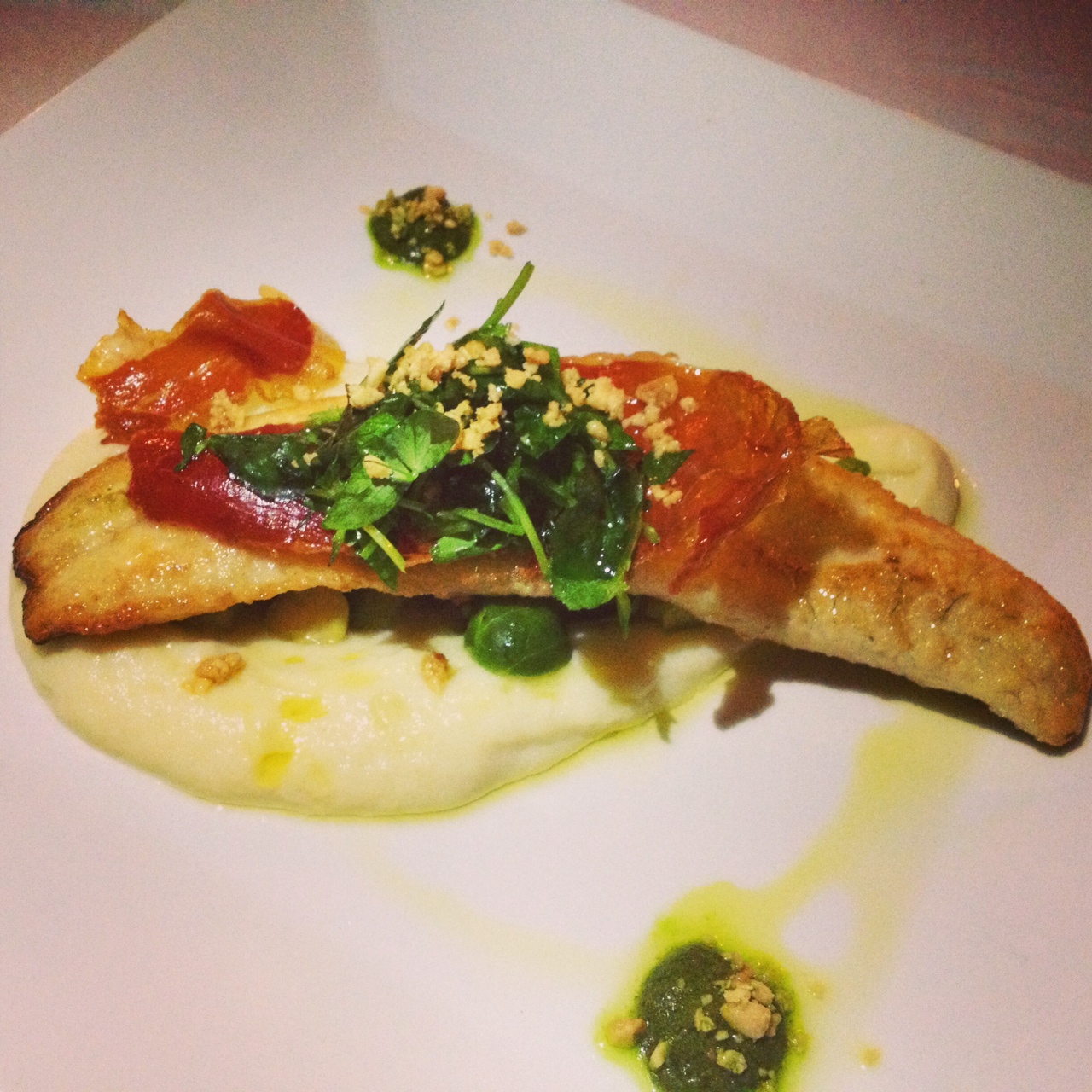 How beautiful is that plate? I mean come on. The cauliflower puree was fluffy and heavenly, the brussel sprouts were slightly bitter but balanced out perfectly with the puree. The fish was light, flaky, moist and had just the slightest crunch on the outside. The crisp serrano was salty and added a beautiful textural element to the dish.
Every inch of this plate was scraped clean by the time I finished.
For dessert, they had a change to the menu last night. Rather than coconut gelato, they were serving a Mexican chocolate gelato, sprinkled with cayenne pepper and chili powder.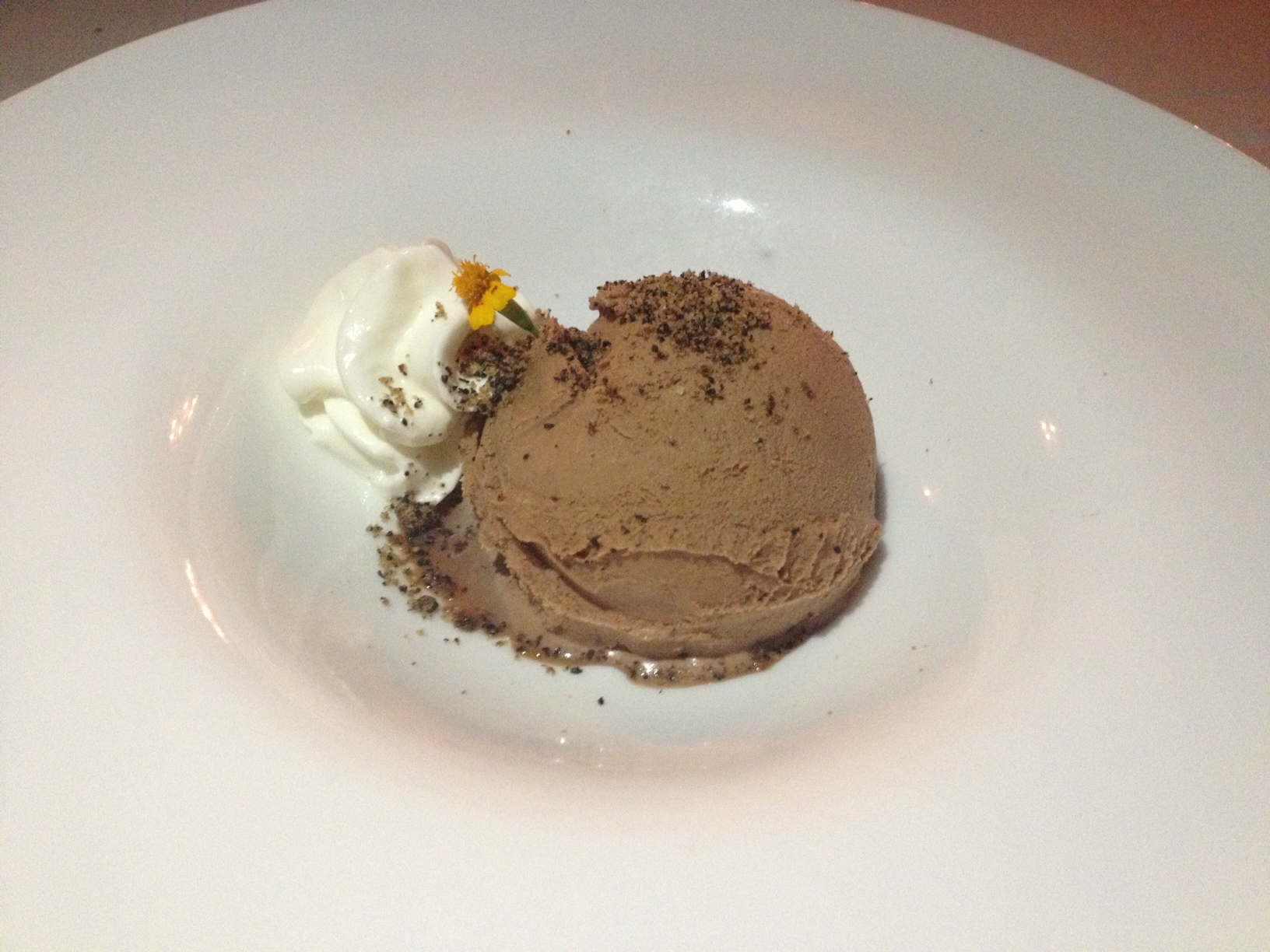 Sweet and spicy, together at last? You got that right. I've never had the pleasure of enjoying this type of dessert, but I'll tell you right now, it definitely won't be my last.
This gelato was luscious, and a great choice for Restaurant Week dessert because it was light enough to not make you feel like you're going to bust out of your clothes, but the perfect sweetness to end your meal.
The other option, Tres Leches, is also a beautiful dessert, rich and decadent, but since I had that the last time I ate at Javier's, I decided to go gelato. It was a great choice.
If you're going to go anywhere else during Restaurant Week (which ends this Thursday), do me a favor and PLEASE go to Javier's. It'll change your life for the better.