You all know how the story goes. You have these big plans to make a nice spaghetti and meatball feast for dinner but by the time 5pm rolls around, you haven't started the sauce, you're still trying to find two half-used boxes of pasta that are the same size, and you're simply exhausted.
At this point, most of us would turn to our go-to jarred sauce. It cuts the prep time of this meal half and is so much easier than making your own.
So I'm always looking for a new go-to sauce that's natural and has mainly the same ingredients as my family recipe call for. Either that or a bland sauce that has a good acid level that I can add things to that will make it taste more authentic.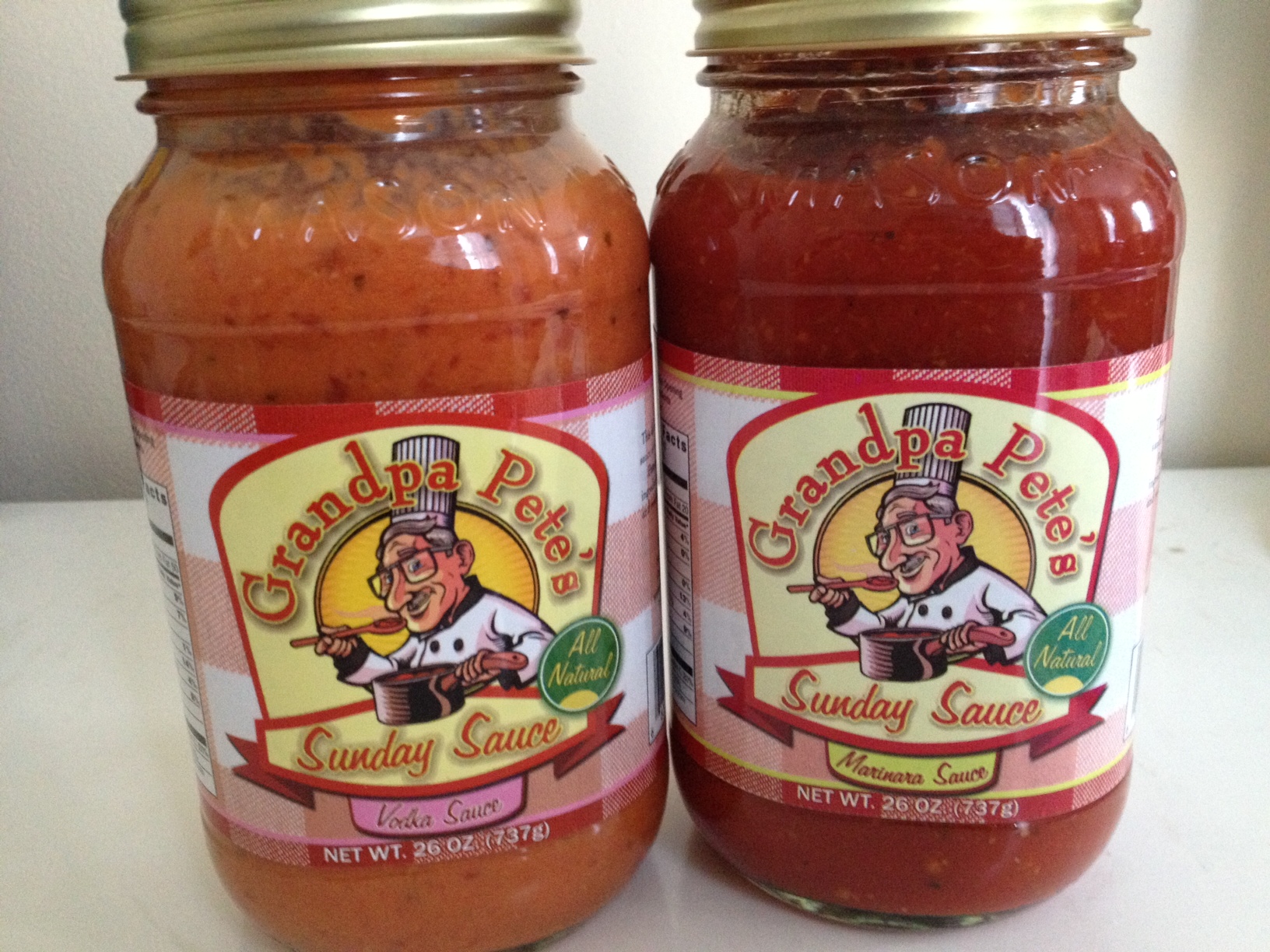 I'm hypercritical when it comes to my marinara sauce. Other types of sauce like vodka or alfredo, fine. But my family recipe for marinara is unbeatable in my eyes. So when I was asked to give a product review on Grandpa Pete's Sunday Sauce, I thought hey, why not. If they can make a good sauce that tastes like how my Grandma used to make it, I'll have a new go to jarred sauce!
I was given two sauces to try from Grandpa Pete's – the Sunday Sauce, which is the traditional marinara, as well as the vodka sauce.
Here's a description of their marinara from the website:
"Our delicious Sunday Marinara Sauce is prepared with juicy vine ripened tomatoes, fresh garlic, sweet onions, our special herb seasonings, and extra virgin olive oil. This is a homemade sauce prepared in small batches to maintain a gourmet level of flavor in each jar. Grandpa Pete loves this Marinara sauce for it's versatility in recipes and ability to elevate pasta into a special occasion."
Okay, so once I opened the jar and stuck a spoon in there, I was pleasantly surprised by the flavors the sauce already had, without my adding anything to it. I could taste the herbs, which I really like, however I couldn't ignore the sweetness of it. I did see sugar as one of the ingredients, but the sugar to acid level, in my opinion, was a bit unbalanced.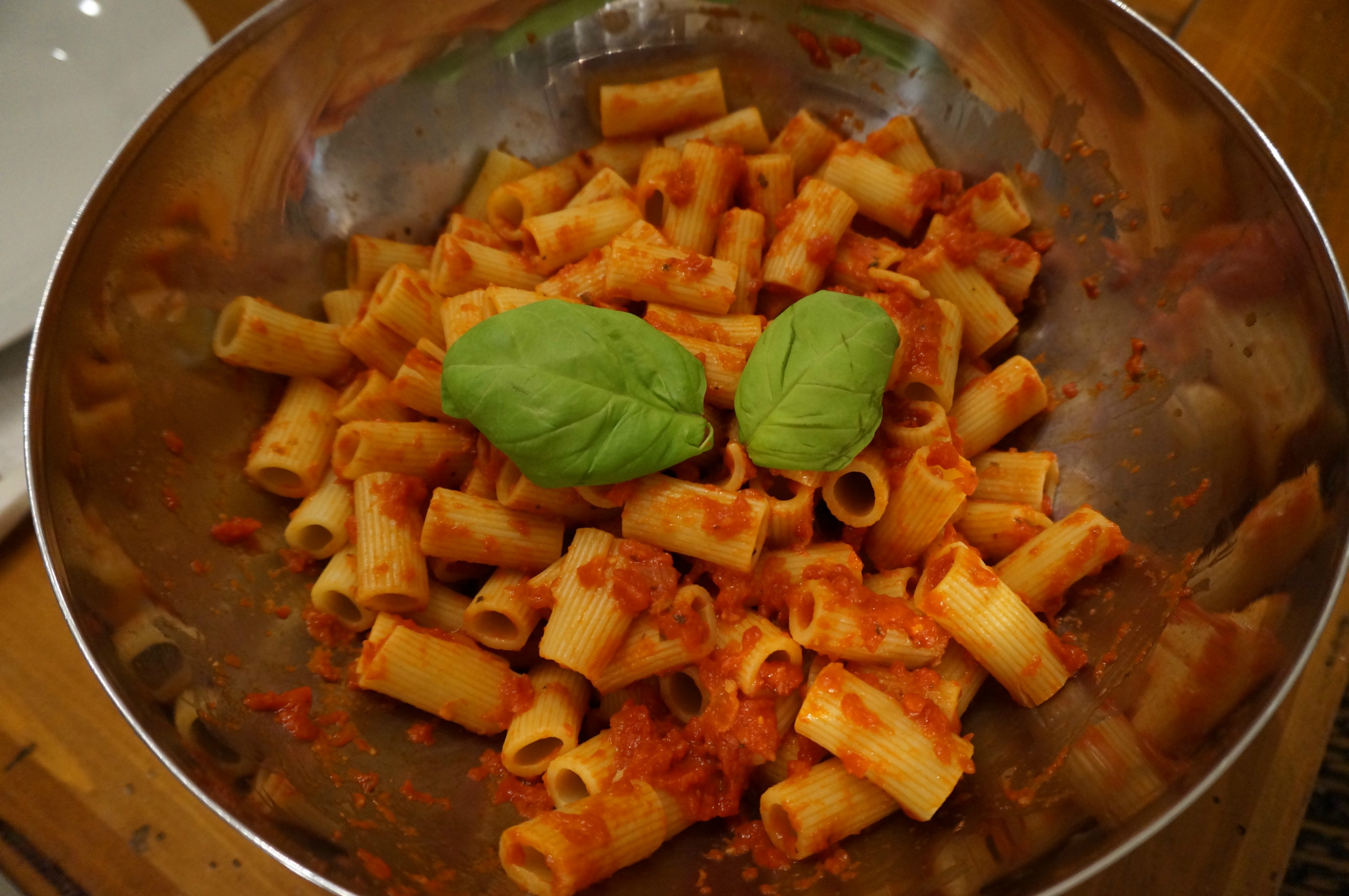 With a simple addition of something acidic to cut the sweetness, I think it would be a much better sauce, but again, I don't like my marinara sauce sweet.
As far as the vodka sauce goes, I typically don't use or make vodka sauce, but since I have a love affair with the vodka sauce from Augie's Restaurant in Ballston Spa, I know what good vodka tastes like and I hold my standards very high.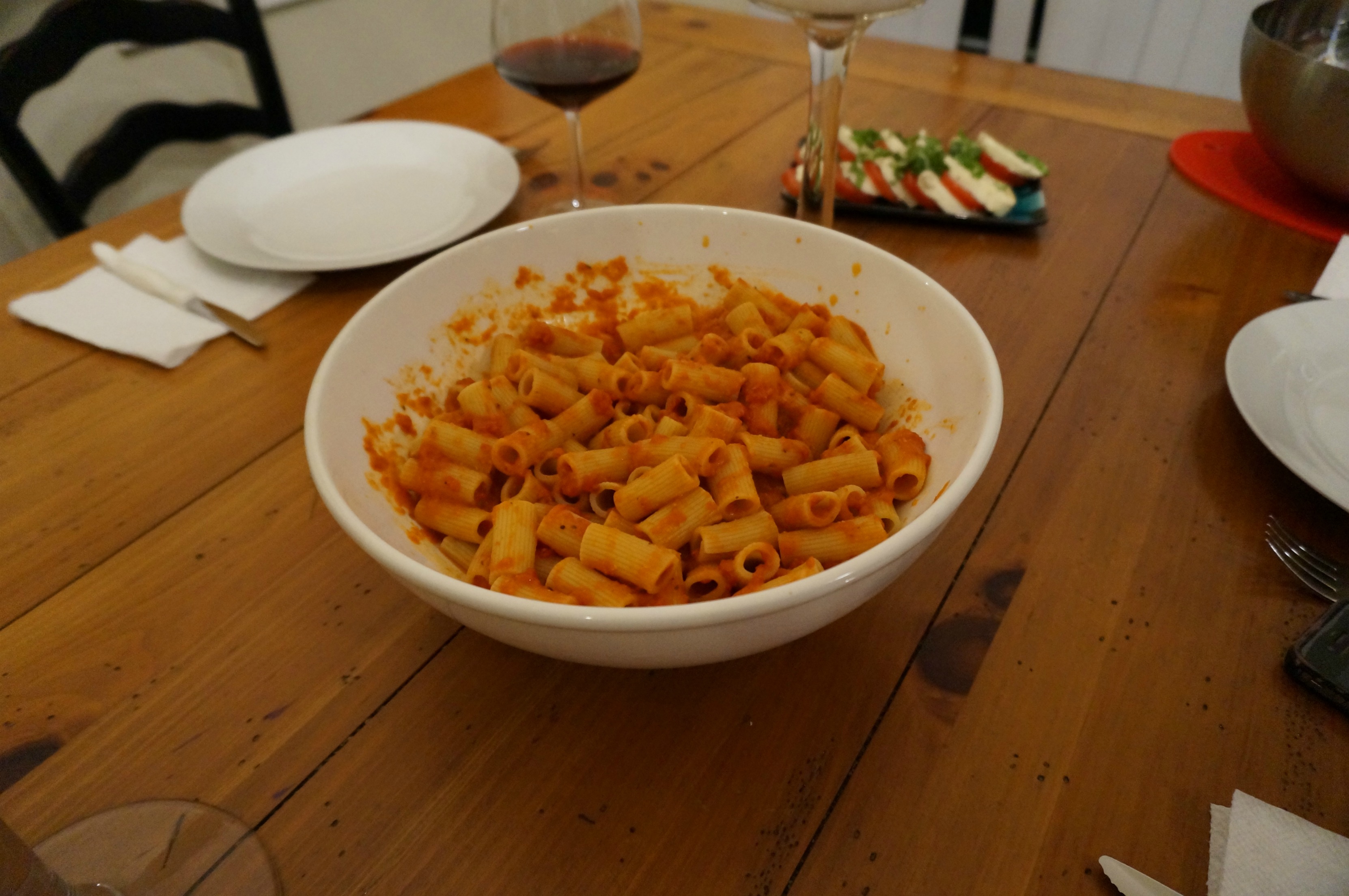 I've gotta say, I was extremely impressed with Grandpa Pete's Vodka Sauce. It was creamy, slightly sweet as it should be, and you could still taste the freshness of the roma tomatoes. I really really liked this sauce, and ended up eating more of it than anything else!
So if you'd like to try these sauces for yourself, you have a couple of options. You can buy them online on the Grandpa Pete's website, or you can find the sauce at a local grocery store near you, including Healthy Living Market in Saratoga! For a full list of where you can find them in store, click here.
Finally, if you're interested, you can receive 10% off your entire online order by using the coupon code 'saratoga'! Coupon code expires 2/20/14 and is only good for online orders on www.grandpapete.com and cannot be used at any of their retail locations.
{Disclaimer: This is a compensated review. Grandpa Pete's provided me with both jarred sauces free of charge. All opinions are 100% my own.}