You waited patiently, and now I'm back with more juicy gossip about Park Side Eatery, opening this month! So many of you are probably wondering… what is this dine in/dine out concept mean? Straight from Heidi Hoyt's mouth (or fingers) on their Facebook page, it's precisely this:
"The concept for this business is an extension of our catering operation. We have designed a business to feed lots of people. The space we are building will have over 40 feet of hot and cold food cases full of ready to eat foods. They range from bbq, to sandwiches, cheeses, pasta, bakery items, donuts, breads, hot dinners and of course catering options. We envision people picking up food for lunch, dinner, dinner parties, smaller weddings, family events, a day in the park, SPAC or just about any event or place you would like to eat. From a single serving to infinity and beyond. (sorry couldn't resist)
Dine in /Dine out
Simple: Eat at our place or eat it someplace else of your choosing. Either way the food will be great and the experience memorable."
Great idea, right? I know I love it, and I can't wait until they're open for business. To keep you guys hungry for more, here's another little sneak peek, from your favorite food fanatic! Stay tuned though, there's more info coming your way soon about Saratoga's newest restaurant (including tickets to their grand opening party!)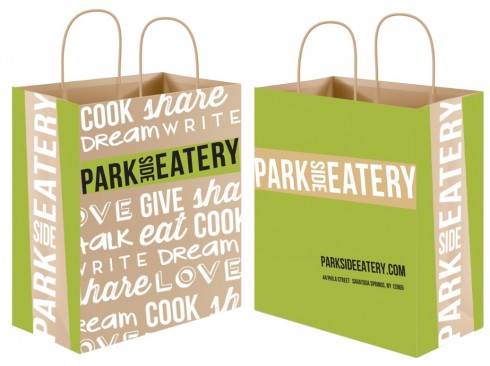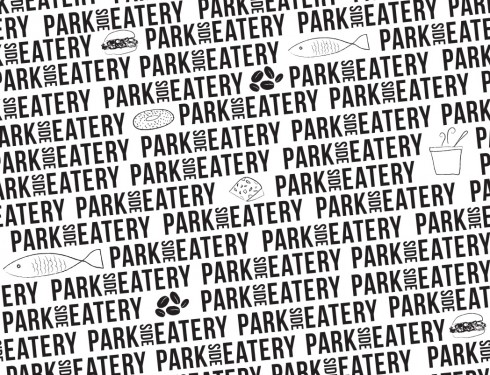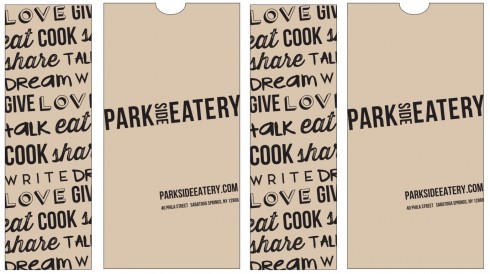 Don't forget, for real-time updates, connect with me on Google+, Facebook and Twitter!