When I think of college dining hall foods, I think back to those times at Geneseo when it was really challenging to find an option that was both nutritional and tasted somewhat decent. Now, after visiting the dining hall on the Skidmore campus, my whole outlook has changed.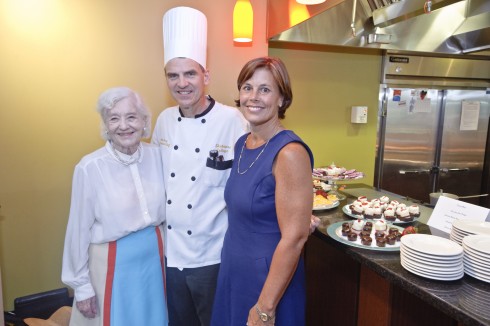 I was invited last week to attend a tasting event to preview the menu options that will be available for the Skidmore Palamountain Scholarship Benefit on July 30th, their tradition of "Polo by Twilight". By meeting and watching as Skidmore's executive chef, James Rose served samples from his Test Kitchen in the college's Murray-Aikins Dining Hall, I was pleasantly surprised by how talented the dining services at Skidmore really are.
Here's a little peek into the fine tastings I had: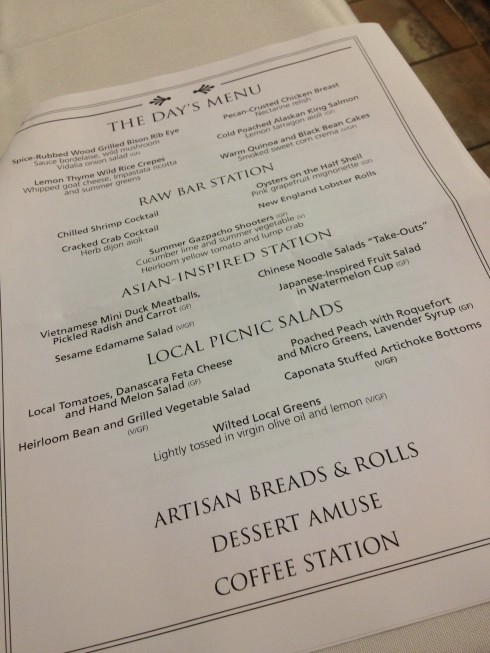 *following photos courtesy of Eric Jenks: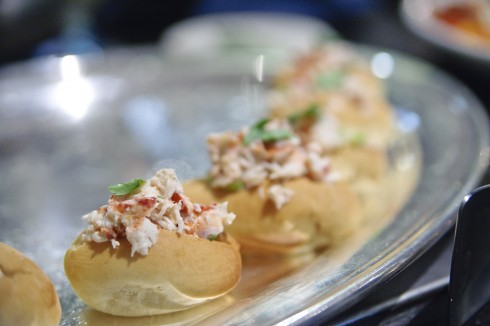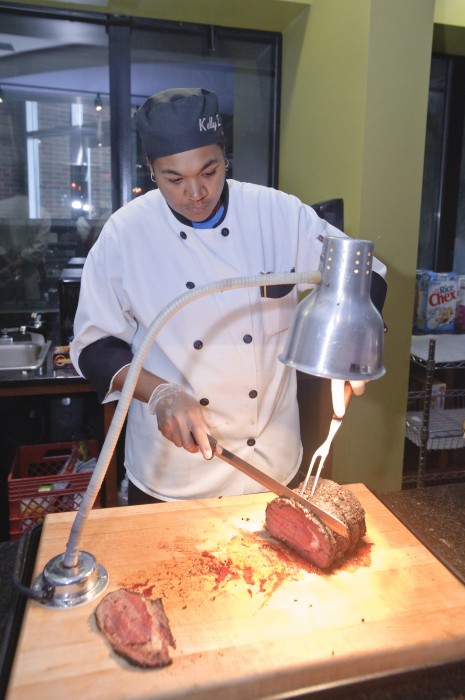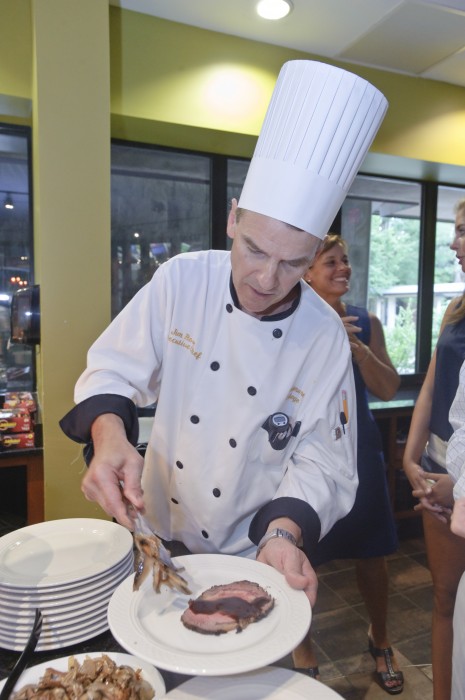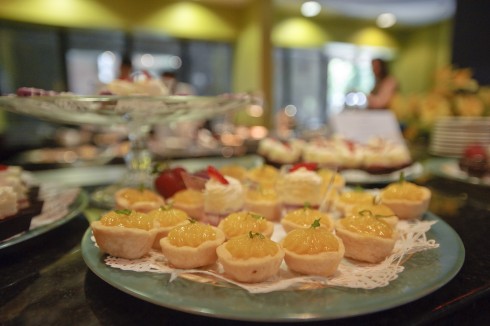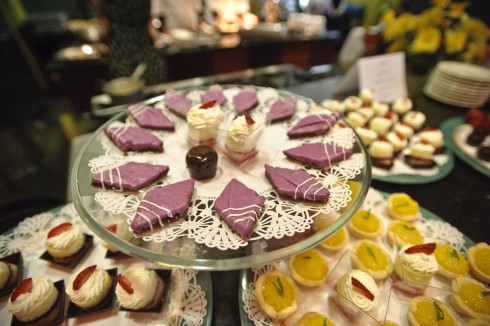 The menu for the event is sophisticated and unique, with options including grilled bison rib eye, warm quinoa and black bean cakes and even mini New England lobster rolls!
Some notes about the food that I jotted down are as follows.
The bison was extremely tender and juicy. The sauce bordelaise was slightly sweet and really complimented the bison's salty flavor.
The quinoa and black bean cakes were soft and tender, with some bold spices but paired with the sweet corn cream it was balanced perfectly.
The lobster roll was sweet and traditional, but you could really taste the freshness of the lobster.
When it came to dessert, I of course had to try a little of everything.
The key lime tart was definitely tart, but the buttery and flaky crust added a nice texture that helped sweeten it up just enough.
The strawberry shortcake was so light and airy, with fresh strawberry in-between each layer.
The chocolate bourbon brownie petit four was the highlight for me – so sweet and chocolatey and as soon as you bite into it, it melts in your mouth. The truth is, I couldn't stop smiling after the first little taste of the chocolate, it was seriously that decadent.
Here's a little background surrounding the big event:
"Polo by Twilight", the annual Palamountain Scholarship Benefit, will take place on Tuesday, July 30 at the Saratoga Polo Field beginning at 5:30pm. This is the event 34th year as a key fundraiser for scholarship aid.
The general ticket price is $125, with special "junior level" prices available at $75 for ages 30 and under, and $100 for ages 31-40. For more information, go to www.skidmore.edu/palamountainbenefit or call 518-580-5671.
Don't forget to follow me on Google+ , Facebook and Twitter for updates!