Yes, that's right, we've hit the one month mark until Thanksgiving.
While many of us already have our plans made for who's hosting Thanksgiving and where we're eating, how many of you have actually decided on exactly what you're making this year?
Sure that might seem like a silly question to you, but do you really make the exact same meal every single year? Same turkey, same mashed potatoes, same pumpkin pie?!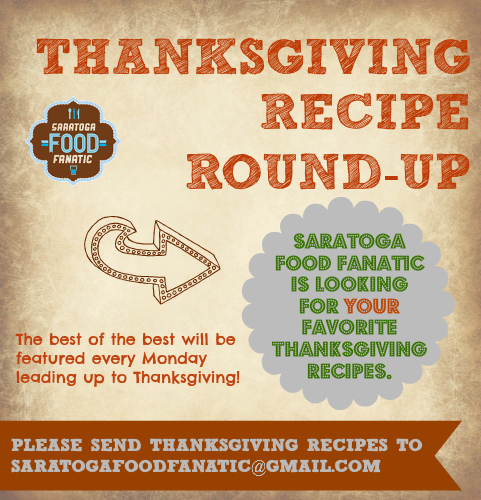 Regardless of what your tradition is, for the next month, I'll be featuring my food fanatic's favorite holiday recipes, so that maybe some of you will have the guts to attempt something new this Thanksgiving!
So whether it's an appetizer, a turkey brine, a main course side or a can't live without dessert, I want your recipes!
Throughout the month of November, every Monday I'll post the best recipes I come across and feature them on my website. All you have to do is send your favorite Thanksgiving recipe to saratogafoodfanatic@gmail.com – and if you have a little story behind why you use this recipe every year, that would be great to include as well.
I look forward to seeing your emails!