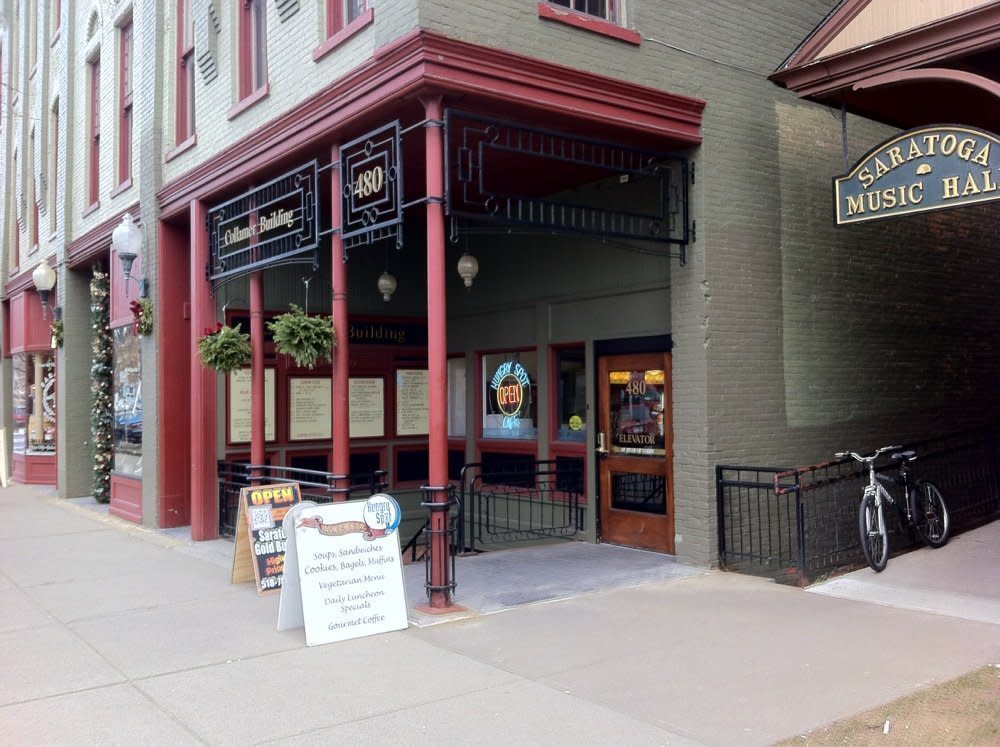 I was pretty devastated once I found out that Hungry Spot had officially closed forever. They had THE BEST breakfast sandwiches in Saratoga, and we all know how much this girl loves a good breakfast sandwich.
As the space has sat vacant for a while, I started to wonder if anyone would replace the cafe that occupied the space for nearly two decades.
And just like that, it happened. Saratoga.com reported that Darin Palmetto will be opening The Spa Cafe on Broadway at 480 Broadway.
If you've lived in Saratoga for 15+ years, the name Palmetto might ring a bell. That's because Palmetto Fruit Co. was a mainstay in Saratoga for about 80 years, right on Phila Street where Park Side Eatery was located. Darin worked in his family business until he was 25, when he decided to head off to culinary school and start cooking.
Since then, he's worked at plenty of Saratoga restaurants, including Wheatfields, Panza's & Bruno's.
Similar to the niche that Hungry Spot filled, The Spa Cafe on Broadway plans to serve breakfast and lunch from 7am to 3pm.
No specifics on when they'll be opening has been released, but as soon as I hear more, I'll let you guys know!