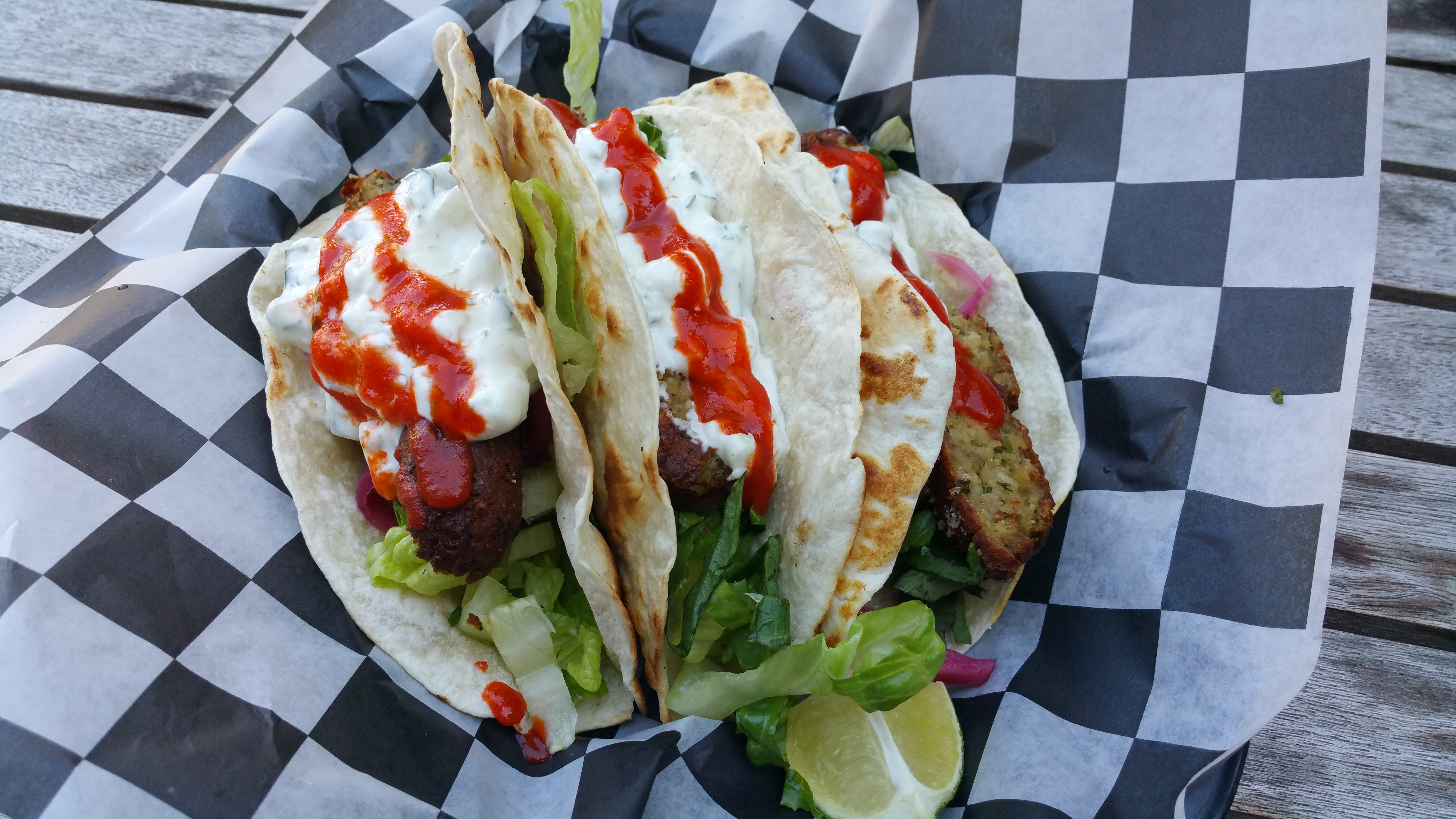 It's National Taco Day, and how lame would you be if you DIDN'T have tacos today when there are so many available to you?
I mean, let's be honest with one another. Tacos are pretty much the best food invention of all time. You can literally put anything in them.
You can have breakfast tacos with eggs, lunch and dinner tacos with practically all of the foods you can think of, and even DESSERT TACOS. Choco taco, anyone?
Okay so now that we've covered that… the question should be: Where will I consume tacos today?
Good news – I have your back.
Here are some top spots for tacos in Saratoga:
Leon's –
Aside from their special deal of house margaritas (2 for $8 every Tuesday), let's talk for a minute about their taqueria tacos. Coming from a girl who usually despises cilantro in any way, shape or form, I enjoyed every morsel of fresh cilantro on these tacos the last time I had them.
There's just something special about a taco with a simple topping of raw chopped white onion and cilantro. If I could recommend one out of their long list of options, do yourself a solid and get the chorizo and egg. Just do it, okay?
Growing up in Saratoga, the chicken soft tacos at Spring Street Deli were my JAM. Now as an adult, even though I don't eat them as often as a 16 year old with a way better metabolism than my 27 year old self has, they still have a really special place in my heart.
They're really to the point. Shredded chicken, cheddar and hot sauce. Each order comes with shredded romaine and salsa.
No likey chicken? They also have steak, beef or plain ol' veggie. These tacos are $1.75 each.
Sure, Blue Agave is the new kid on the block, but when it comes to tacos, they know what they're doing. I mean… have you seen their menu? Beef short rib and cotija tacos? Uhhh YES PLEASE. While these might be the priciest of the bunch (between $12-$15), National Taco Day just so happens to land on a TUESDAY, which means Blue Agave has $1 tacos from 3:30-7pm. Oh, and 1/2 price margaritas.
Seriously, the big guy upstairs is really looking out for us today.
Falafel tacos, anyone? These bad boys changed my life over a year ago (pictured above), and if you're into that whole greek/mexican fusion, this is where to celebrate. They're spicy AF so if spicy food scares you, ask for an ixnay on the sriracha and you'll be good to go.
The carnitas and jerk chicken are also very well done. They all come in at $9 for three tacos and are worth every penny.
Don't get it twisted. Esperanto is THE place to be late night when you're on the verge of throwing up and you need a doughboy to save you from the worst hangover of your life.
However, it's really important that everyone explores their menu and looks past the hot case. There are many wonderful goodies to be had, including the taco platter. Not only is it in expensive (3 tacos for $6.50 or $2.50 each) but it comes with the whole shabang of toppings and whatnot.
Cantina –
Last but certainly not least, this list wouldn't be complete without a mention of Cantina. Maybe I feel obligated to include them because they help me fuel my tequila obsession. But maybe it's also because I'm a big fan of their spicy shrimp tacos. And the tuna tacos. And the chicken tacos. I could keep going, but I think you get the picture.
Wherever you choose to spend your National Taco Day, as long as your eating tacos, you're doing it right.