It's been a busy day and guess what? Tonight, I decided to be lazy.
Although I was lazy, that doesn't mean I sacrificed the flavors of my dinner.
After a quick trip to Healthy Living Market, I kept staring at the olive bar and decided… why not make a Greek Pizza?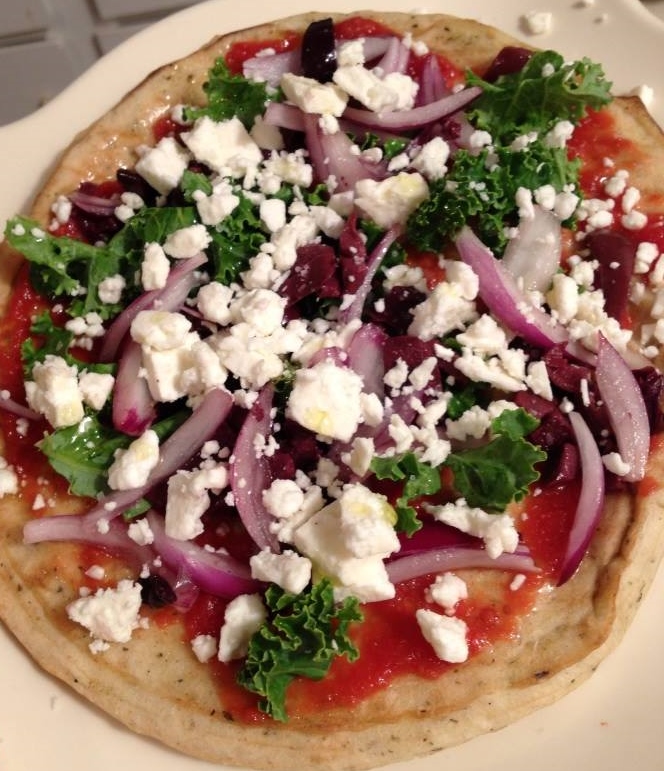 I have to admit, I did buy a lot of shortcut ingredients, but that's okay.
It was still super fresh, extremely flavorful and of course, very delicious.

Here's the recipe for my easy Greek Pizza!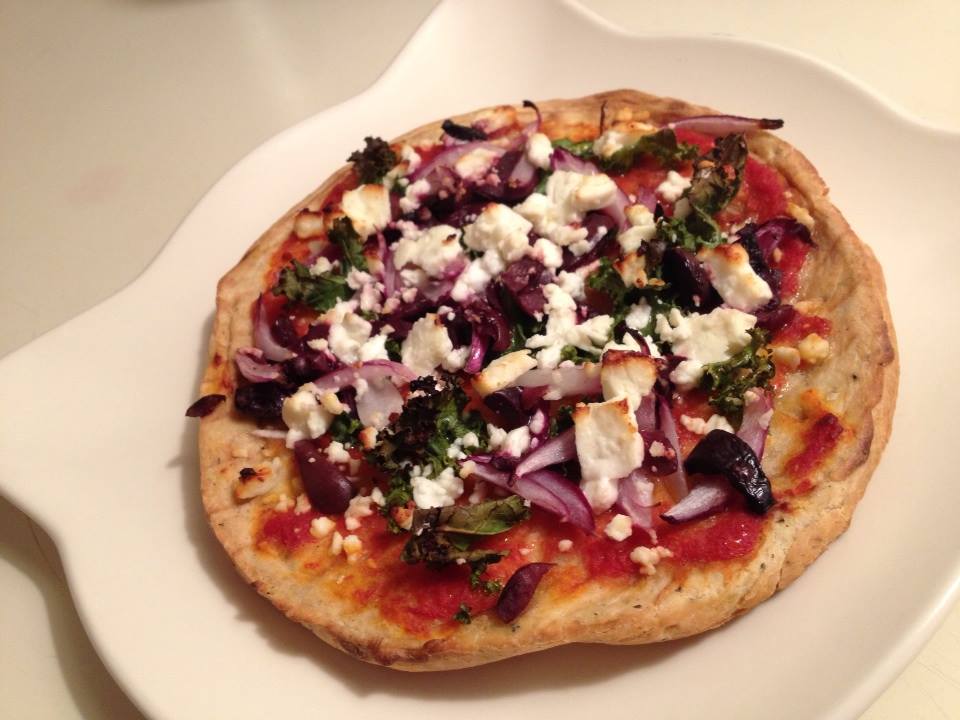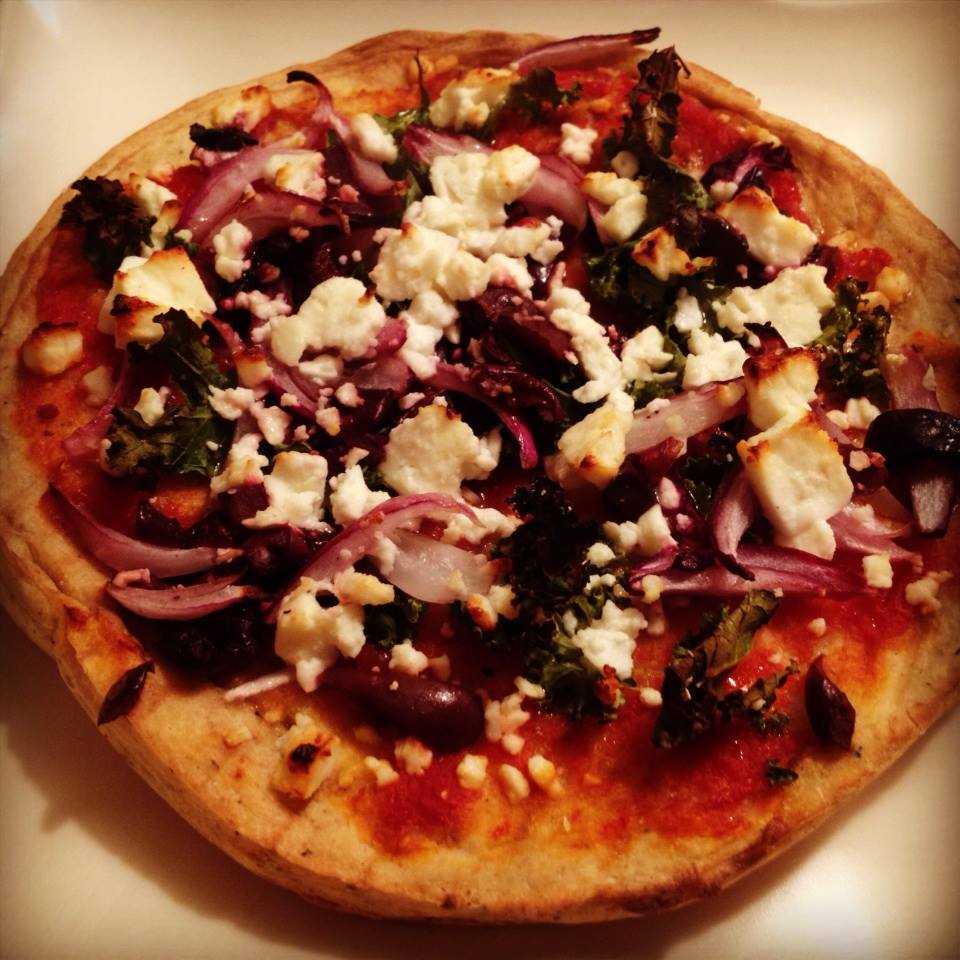 Ingredients:
2 rustic crust all natural pizza doughs (mini)
4 tbsp tomato sauce
8-10 kalamata olives chopped, pits removed
Crumbled feta cheese
Pinch or two of kosher salt
2 tbsp olive oil
1/4 red onion, sliced
1-2 leaves of kale, chopped finely
Directions:
Preheat oven to 450 degrees.
Drizzle the pizza crusts with olive oil, then spoon 1-2 tbsp tomato sauce per pizza crust. Sprinkle with kosher salt. Top with kale, olives and red onion, then finish it off with the crumbled feta cheese.
Lower the oven temperature to 425 degrees and bake directly on oven rack for 8-12 minutes (depending on your preference of crispiness).
Remove from oven and devour!
Don't forget to follow me on Google+ , Facebook and Twitter!