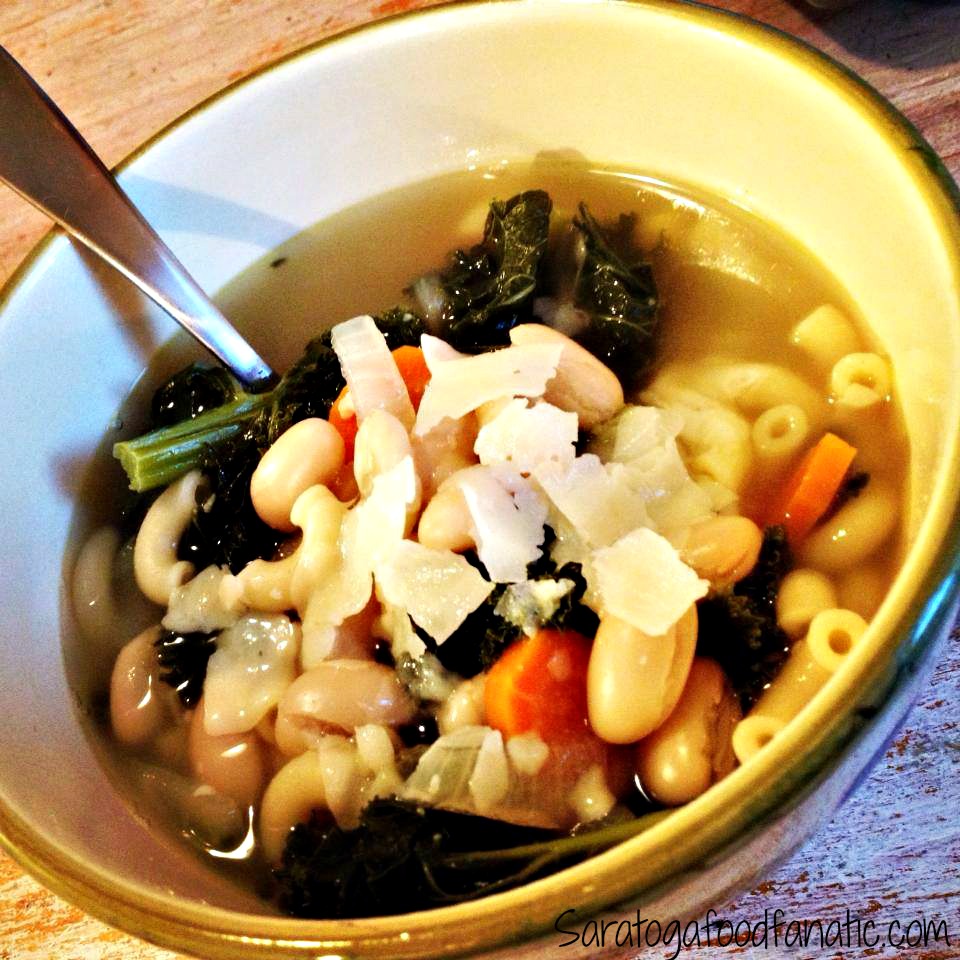 It's Meatless Monday which means only one thing – it's recipe time!
The weather has finally cooled down and it has suddenly switched over from summer to fall within just a day or so. Either way, I'm not complaining here – bring on the pumpkin everything.
All I'm trying to say is that the weather today definitely made me crave something warm for dinner, which is why all day I was dreaming about making soup.
I've always had a thing for white bean soup, but I've never really had a lot of people in my life who have been big bean fans, so I've always either had to just make for myself or not have any at all.
So guess what I did tonight? Made some for my lonesome, and Carly my pup helped a little too (aka she snagged a whole leaf of kale that fell to the ground.)
Enough of my banter, here's my recipe for Kale and White Bean Soup: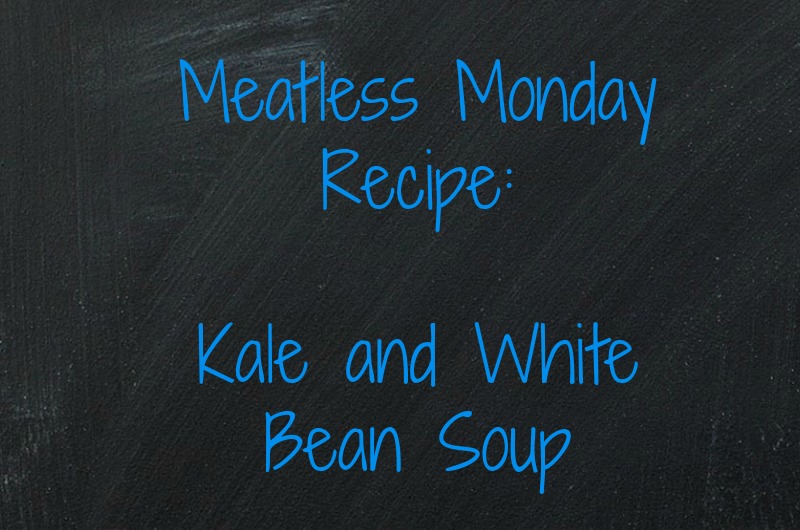 Ingredients:
2 tablespoons olive oil
5 cloves garlic, chopped
2 carrots, peeled and sliced
1 large onion, chopped fine
kosher salt
freshly ground black pepper
2 15.5-ounce cans cannellini beans, rinsed
1 cup small soup pasta (4 ounces; such as elbows, ditalini, or orzo)
1 bunch kale, cut off thick stems and tear leaves into 2-inch pieces (around 8 cups worth)
1 handful of fresh parsley (or 2 tablespoons dried)
½ cup shaved Parmesan
Juice from 1/2 a lemon
1 loaf country bread, warmed and ready to dip!
Directions:
Heat your oil in a large pot over medium-high heat. Add the garlic, carrots, onion, 1½ teaspoons salt, and ½ teaspoon pepper and cook, stirring occasionally, until tender (about 4 to 6 minutes).
Then, add the beans, pasta, kale, parsley, 4 cups chicken or vegetable stock, 4 cups water; cover and bring to a boil.
Reduce heat and simmer until the pasta and kale are tender, 8-10 minutes depending on your pasta choice.
Stir in the lemon juice and sprinkle with the shaved Parmesan before serving. Serve with the crusty bread!
**Now I'm going to be straight up with you – I totally played around with the tastes of this soup. I wanted it to be light but still have some great flavor. I added a lot of salt because I'm totally obsessed with sodium. I kept the measurements lower in the recipe in case some of you aren't as die hard salt fans as I am.
Don't hesitate to give the broth a taste or two throughout the process. You never know what your taste buds might need in order to be satisfied with the final product!
Happy Meatless Monday! Hope you enjoy 🙂
Don't forget to follow me on Google+ , Facebook and Twitter!