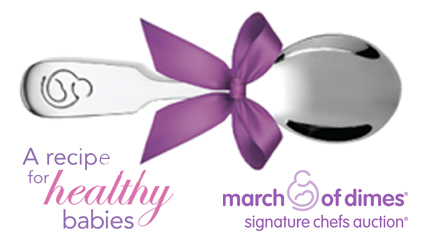 Ah yes, it's time again for another food focused event here in Saratoga!
The March of Dimes Signature Chefs Auction held every year is one of the biggest food focused events of the fall.
This year, it falls on Tuesday, October 22nd, as they'll be celebrating their 75th anniversary!
This event will feature tastings from some of the Capital Region's finest chefs as well as a unique silent auction with plenty of spectacular packages.
The tastings and silent auction begin at 6PM, followed  by the program, live auction and the Iron Chef competition at 7:30PM, hosted by Dan Eaton from Cooking at Home on YNN.
So you're probably wondering – where is it? Well, this year in honor of their 75th anniversary, the event will be held at the historic Canfield Casino in Congress Park!
For more information about the event, visit March of Dimes Foundation.