As my first day of gluten and dairy free was upon me, I realized my fridge was stocked full of greek yogurt and granola, and the recent Rock Hill Bakehouse cinnamon raisin bread I purchased could no longer be consumed.
After a morning of just a liquid diet, my sister convinced me to leave my cave and go out to Scallions for lunch.
From what I know, Scallions is pretty receptive to people who have specific food allergies or who are vegetarian, vegan, etc.
At first glance of the menu, I knew that it would be a pretty easy navigation for the rest of my time spent there.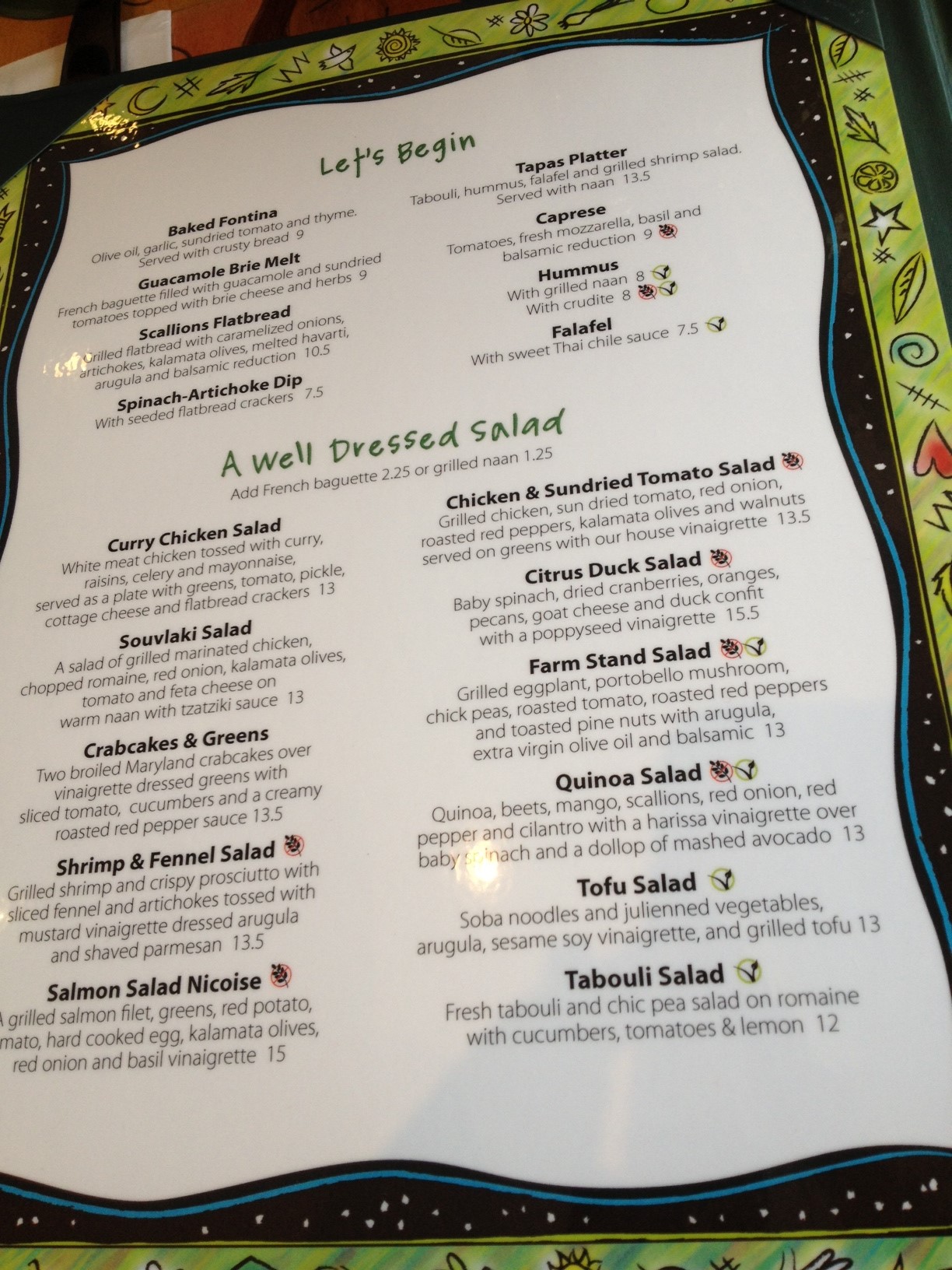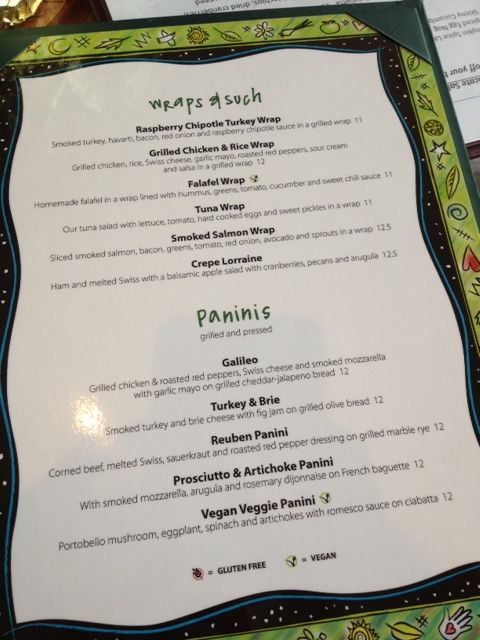 Sorry those pictures are the worst, but you can still see right above here the Gluten Free and Vegan options, and how they point each one out throughout the menu.
Unfortunately for me I forgot that the majority of really tasty lunch foods involve bread and many times, cheese as well.
So I stuck to the left hand side of the menu, salads.
After perusing, the Farm Stand Salad started calling out my name, so I went for it.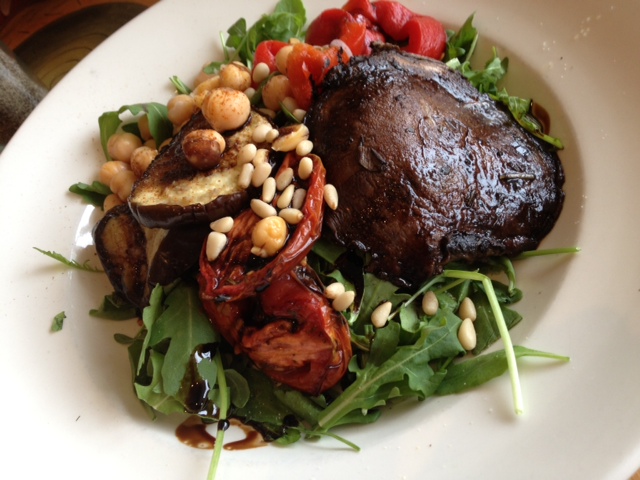 Grilled eggplant, portobello mushroom, chickpeas, roasted tomato, roasted red peppers, and toasted pine nuts with arugula, extra virgin olive oil, and balsamic ($13).
Being both gluten free AND vegan, it was one of the easiest choices on the menu, and I really enjoyed the grilled veggies. It took me longer than expected to get through the entire salad, which is surprising because normally I'm done with the salad and ready for the next within 10 minutes.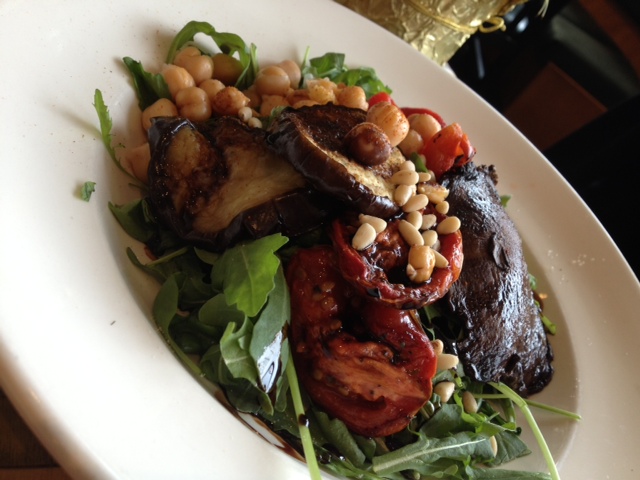 I thought the balsamic was a little too heavy, eliminating the freshness that you generally get from arugula. If perhaps the balsamic was less and the olive oil was used a bit more, the balance would have been better.
I will admit, it was definitely a challenge to resist the addition of warm naan with the salad, and even ordering just a salad in general was a little tough at the level of hungry I was at. Either way, I was full for about an hour, so I suppose it did the trick.
Before I end this article, I want to make something clear to all my readers. Now that I'm on this special gluten and dairy free diet, it doesn't mean I'm going to be ordering only or mostly salads when I go out to eat.
In fact, I'd like to order salads as little as possible and provide you all with the same type of dining experiences as I always have, while still catering to this diet.
Keep reading and you'll see 🙂