It's recently been brought to my attention that I've been overlooking a restaurant in the Saratoga area — Lake Ridge.
I promise, it's not something I've done on purpose, rather because of the busyness of Summer and the popularity of many of the downtown Saratoga restaurants, I've gotten a little caught up in the hustle and bustle.
But because I listen to my readers, I made it a priority to get to Lake Ridge this week, especially before the September specials (which I'll get to a little later in the blog) for their 12th anniversary end.
Let's start with a little background about the restaurant itself, shall we?
The restaurant is located in Round Lake, nestled just half of a mile off of Exit 11. Sure, this restaurant might be a little off the beaten path and a little outside of the Saratoga parameters, but they've got a secret weapon worth the trip — Chef Scott Ringwood.
Chef Ringwood has a pretty interesting story, starting with owning his own restaurant as early as age 22. Since then, he's worked at a few other restaurants along the way, but he ended up back in the drivers seat once he became a co-owner with partner Bob McKenna of Lake Ridge 12 years ago.
With that said, here's a look at my experience at Lake Ridge restaurant in Ballston Lake:
Starting with the Lobster Betty ($13.95), rumor has it this is actually a co-owner Bob McKenna's favorite dish on the menu.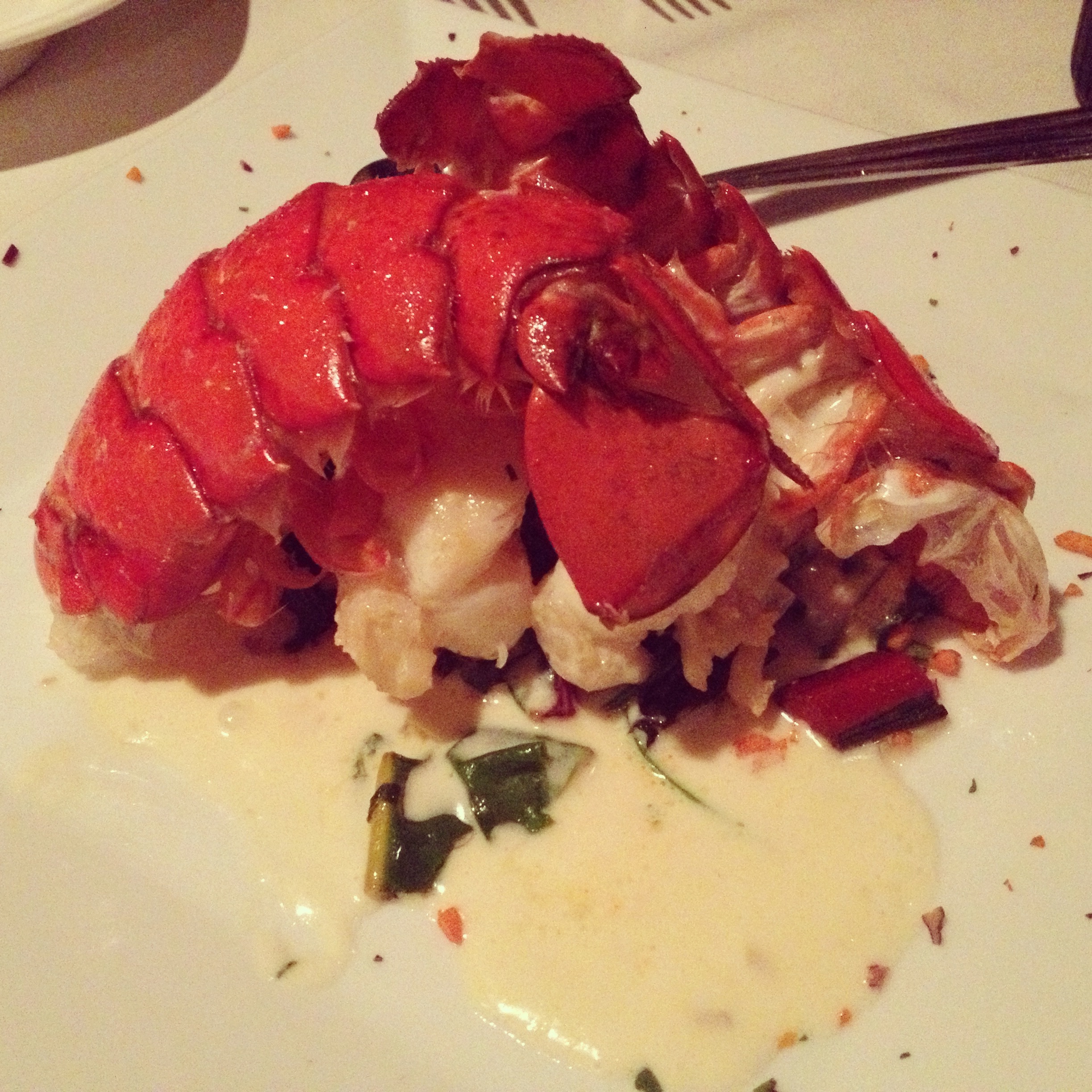 After the first bite, I totally understood why. The butter poached lobster tail served over braised greens with a shallot sherry cream sauce was single-handedly the best thing I've ever eaten.
Like, without a doubt. If I were on that show on the Food Network about the best thing I ever ate: Seafood Edition, this would be what I talk about. After the first bite, I immediately started cutting everything into smaller bites in hopes that I could savor each morsel as long as possible. When I go back, I might just order a double of this dish and call it a night. You have to go to Lake Ridge for this alone. I'm serious.
After that first taste, it was important that I tried the spiced salmon to save the lobster for a last bite. Stupidly, I thought the 12th Anniversary Salmon small plate ($12) wouldn't even compare to the lobster, until it hit my lips.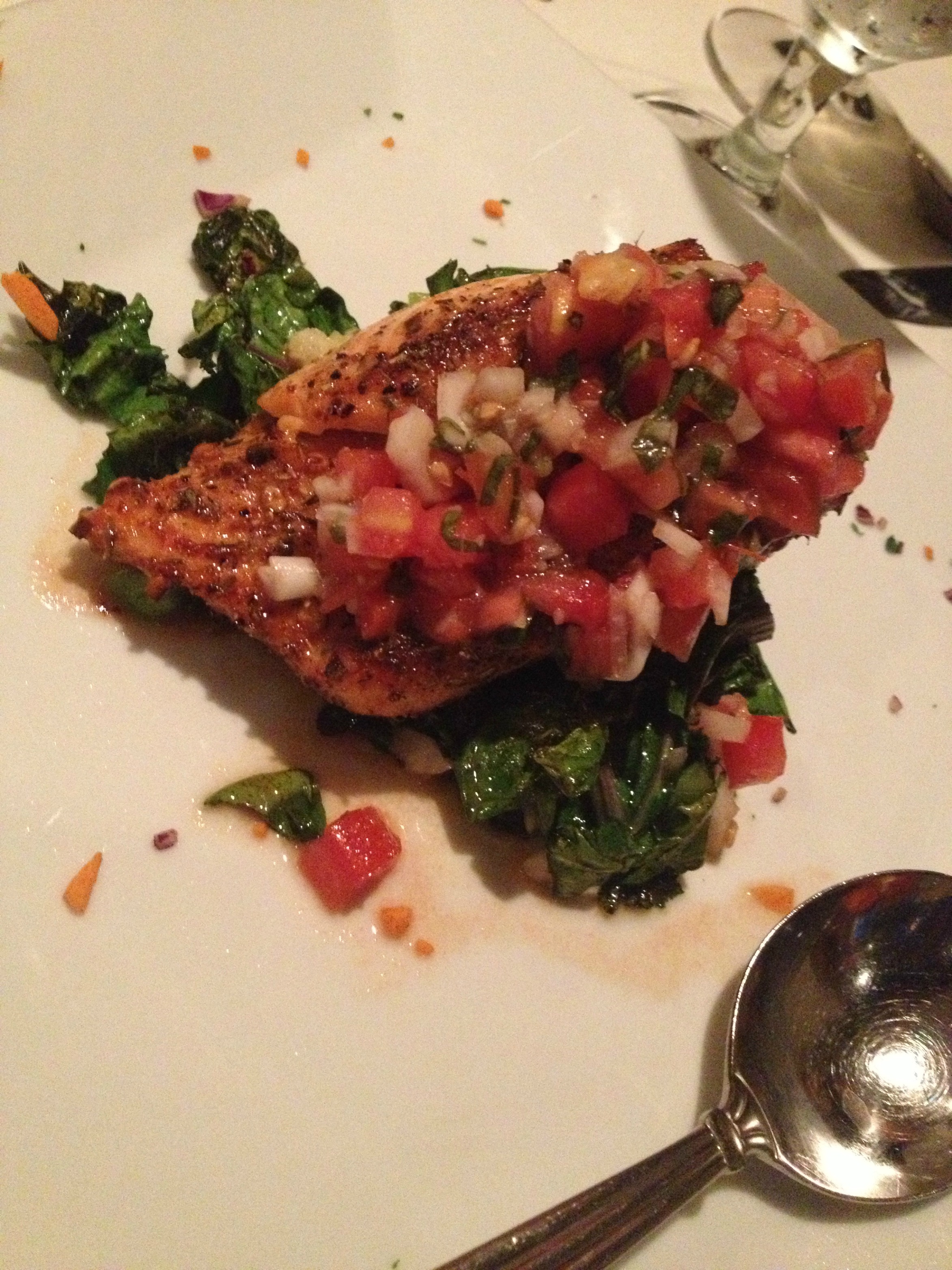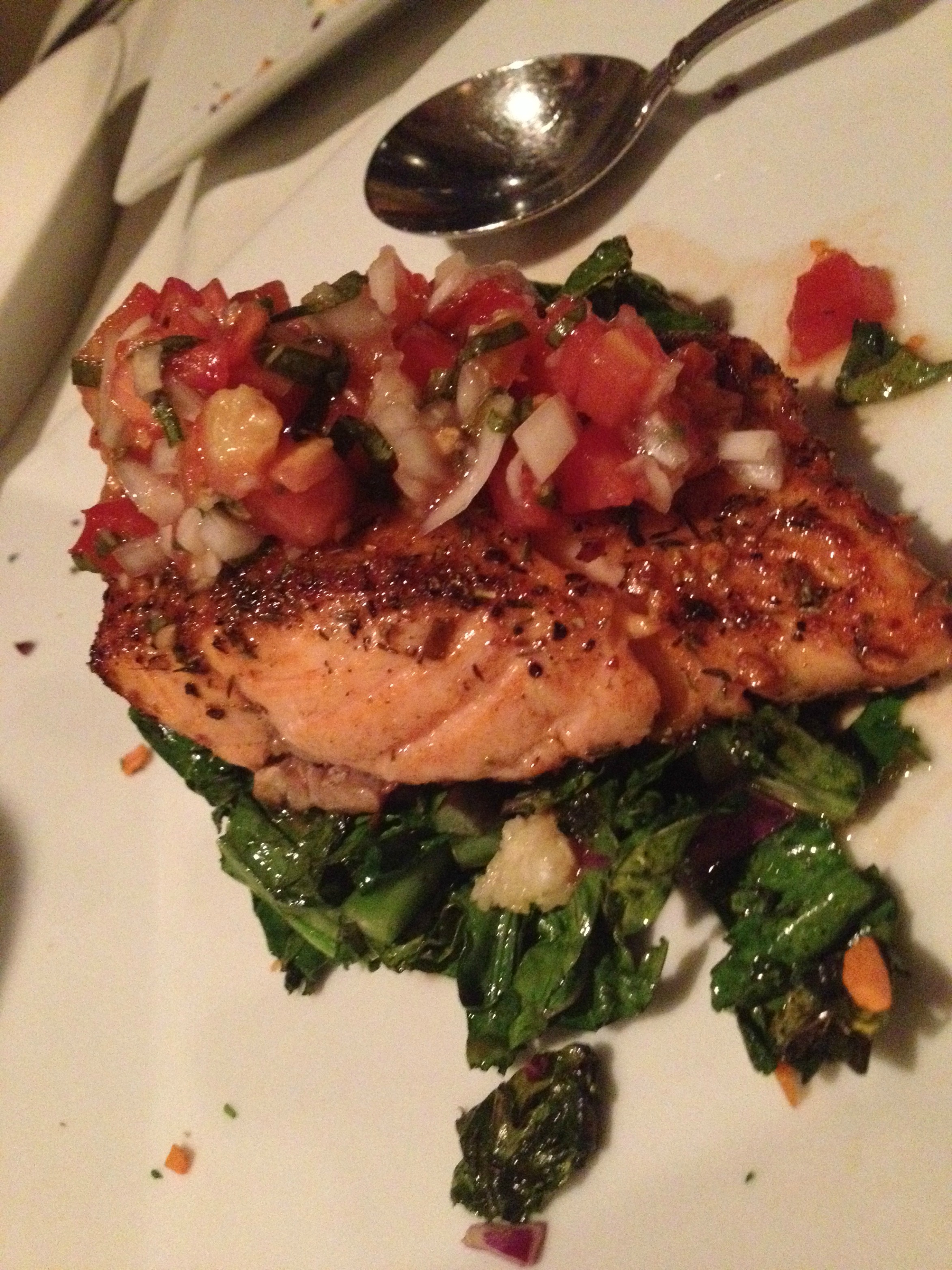 The salmon was, get this… JUICY! That's not something you hear regularly about fish, especially salmon. While it wasn't cooked rare, it was cooked just long enough to retain it's juices and keep it's moisture.
I get it, it seems like I'm going a little overboard, but I was incredibly impressed with my two small plates.
After devouring those two plates of food, the entrees came out.
Now, with our sights set so high, it was obvious our expectations for the entrees would be high as well.
The Pasta Bella ($11.95 for half portion), usually with smoked chicken (we replaced it for shrimp), sundried tomatoes, baby bellas and spinach tossed with mezzi rigatoni in a white wine garlic butter sauce and gorgonzola cheese, was great. In need of a little salt, I really enjoyed the fact that the sauce was more of a broth than anything else. It was light and flavorful, with the perfect tang from the gorgonzola cheese.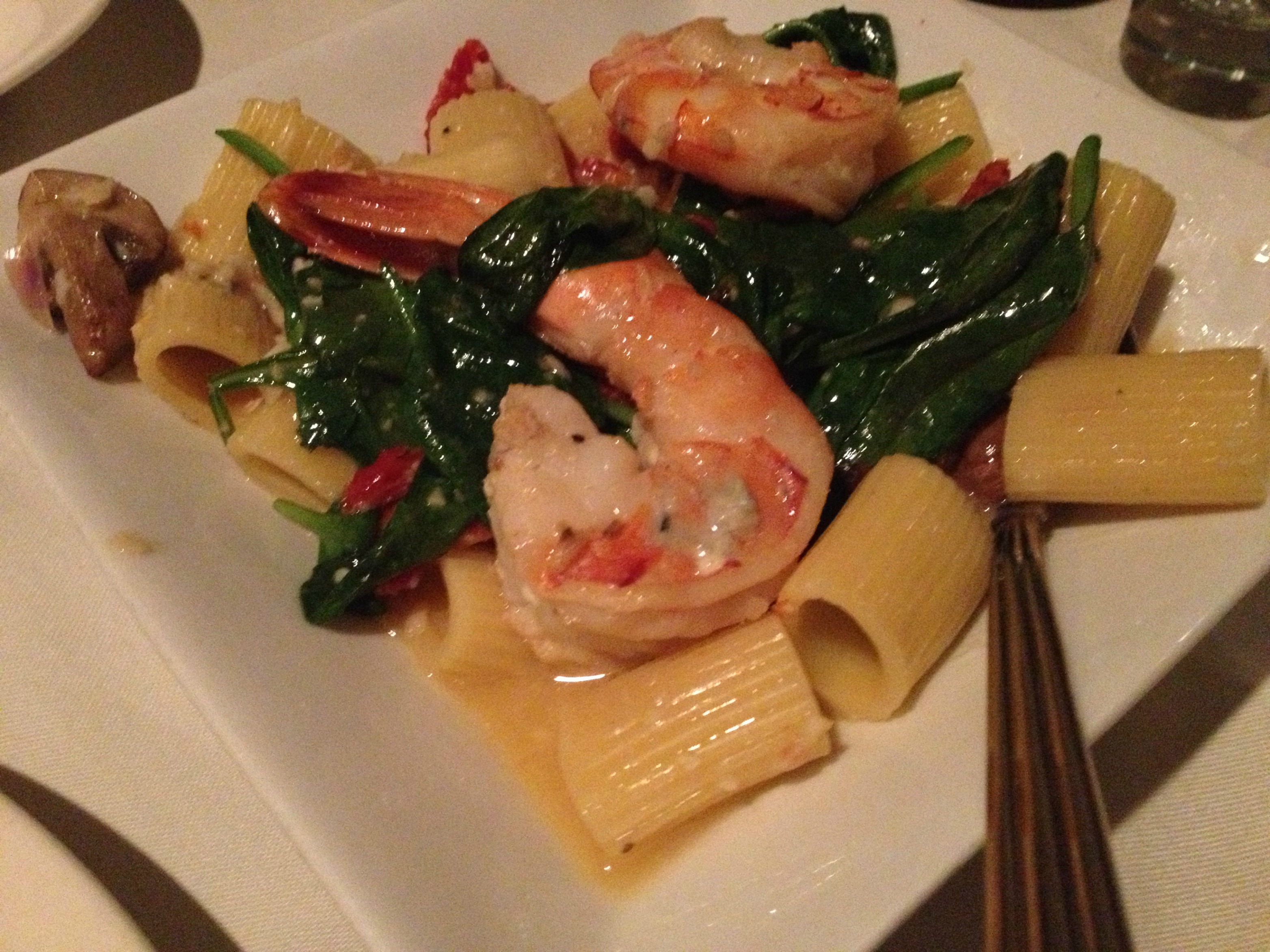 Finally, we ordered the Herb Crusted Swordfish ($26.95), encrusted with fresh herbs and panko crumbs, pan seared and finished with a lemon caper beurre blanc.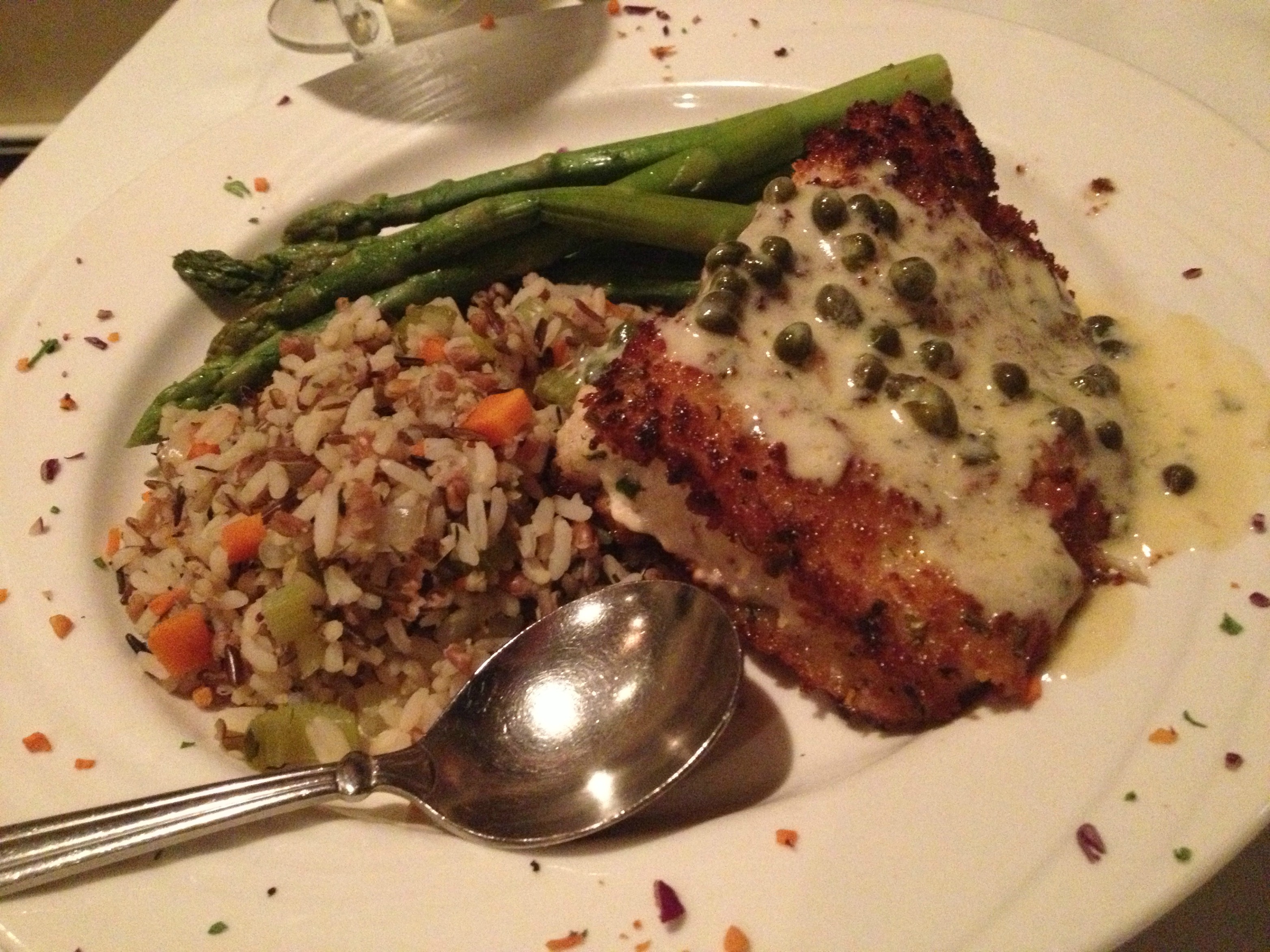 So after 3 home runs, it was inevitable I was going to find something to pick on, and I did. The swordfish was breaded very nicely, however the thicker side of the fish was definitely overcooked. On the bright side, the thinner portion of the swordfish was cooked perfectly and delicious.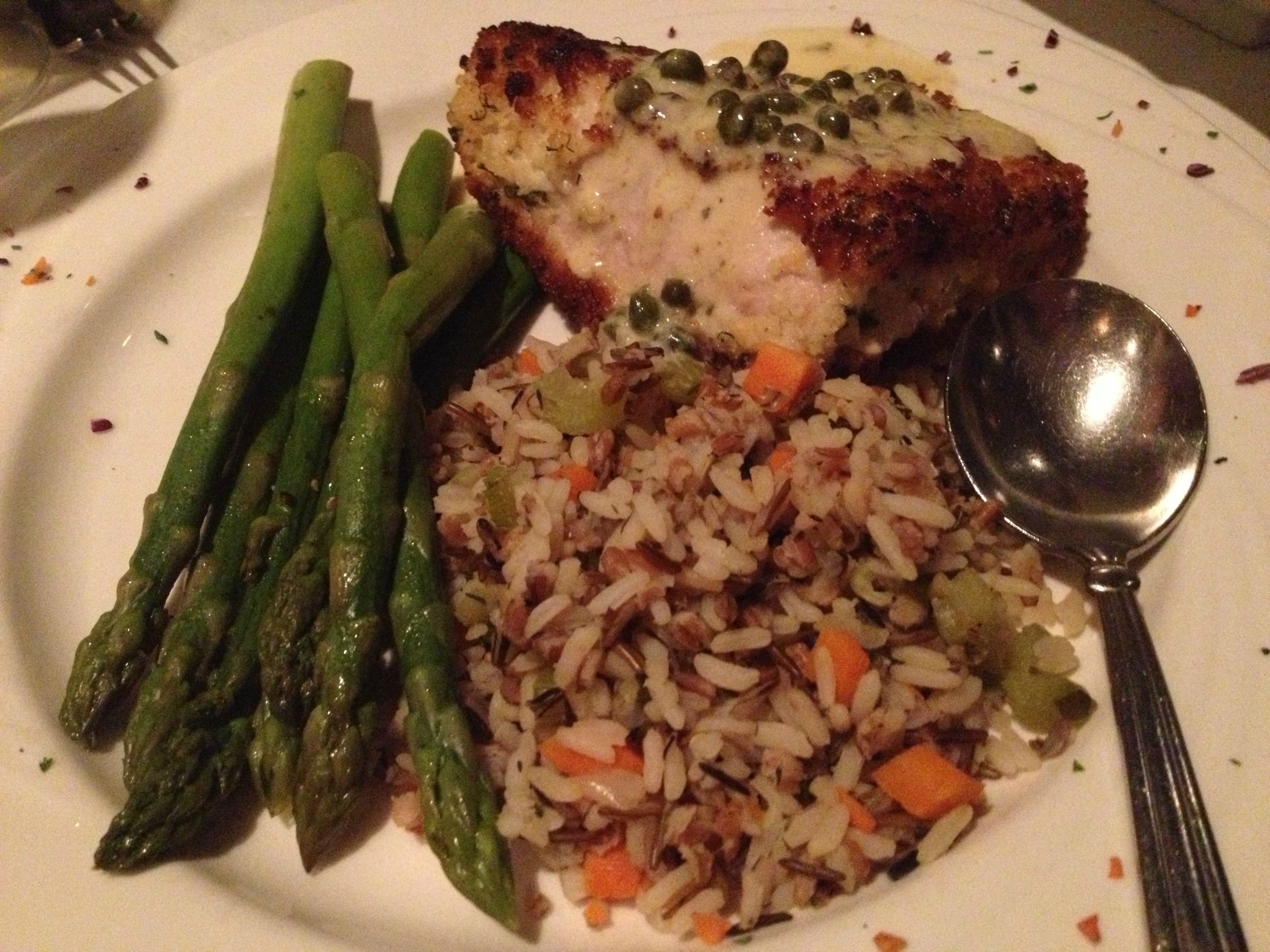 I really enjoyed the lemon caper beurre blanc and thought it added a richness to the dryness of the thicker portion of the fish.
I can definitely see why it's on the menu full-time, I just think it might have sat on the burner 30 seconds too long!
After all that food, we didn't even consider getting dessert, although I would have loved to indulge.
I'm beyond thankful that I got the push to visit Lake Ridge, because it was 100% worth my time. Like I said earlier, the Lobster Betty kicks ass. I can't wait to go back again!
Have you ever eaten at Lake Ridge? What's your favorite dish on the menu?
Don't forget to follow me on Google+ , Facebook and Twitter!