***Written by guest writer Fran Dingeman
After 2 weeks of touring Northern Italy, I have come to understand why the great Masters of the 1500's and 1600's portrayed human figures as full-bodied images in their sculptures and paintings – It's all the eating you do in Italy!
I saw a sign that most aptly described the scene as "EATALY"!
One thing is certain, you don't want to hold back from eating while you're there because the experience is incredible and one you would not want to miss!
From the elaborate breakfasts through late night gelato, each Italian specialty is something to savor.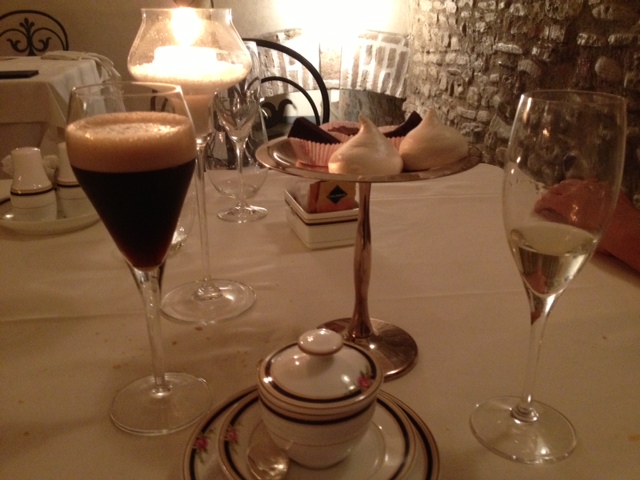 Being of Italian descent, my Italian holiday (as Italians refer to vacation) was a step back in time. I recognized many of the traditional dishes my Mom used to prepare and the style in which she prepared them. I also observed a few Italian traditions which surprised me.
I was very impressed by the importance that breakfast holds for Italians.
Looking back, my Mom always stressed the fact that breakfast was the most important meal of the day.
In Italy, each breakfast was a feast and included an assortment of fresh squeezed fruit juices and yogurt served with a variety of toppings including fresh fruit, dried fruits, coconut or honey among others.
The breakfast spread also offered scrambled eggs (prepared moist), and very tasty bacon or pork cooked lightly (Americans might call it undercooked), bread to be toasted (toaster included), croissants (with a choice of plain, filled with chocolate or cream-filled) and an assortment of pastries, from fruit danish to up to 5 varieties of pound cake.
An additional component that accompanied every breakfast was a collection of cold cut meats including Ham, Salami, Prosciutto and Mortadella along with a variety of cheeses including Pecorino and Mozzarella.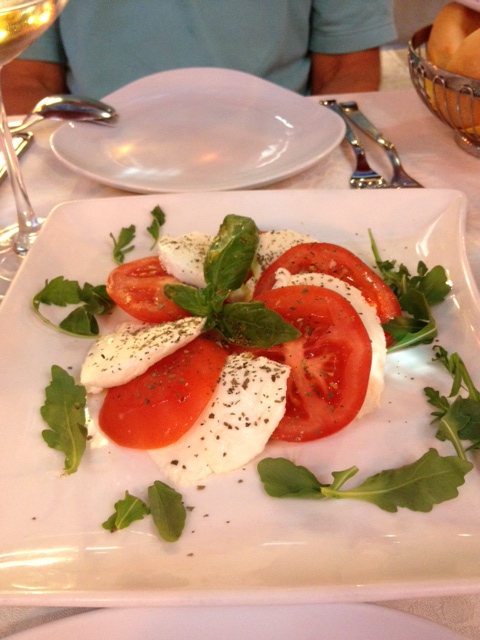 I found that your American "Italian sub" is easier to put together at a breakfast bar than to find as a menu option for lunch.
Speaking of lunch, a dish I came upon at many restaurants in Rome was called Pasta Carbonara. Something I found to be different about this very traditional pasta sauce was that it contained eggs and bacon in the sauce, very unusual to see, yet very satisfying to taste.
In Italy, all meals consist of a series of courses starting with L'antipasto or "before the meal", which consists of hot and cold appetizers, Il primo or first course which includes pasta or risotto or soup, Il secondo or second course which is truly the main course and consists of meat, poultry, or fish.
As one would imagine, areas such as the Cinque Terre and Genoa were stronger in pesce (fish) offered as the main course whereas Florence was meat-dominant.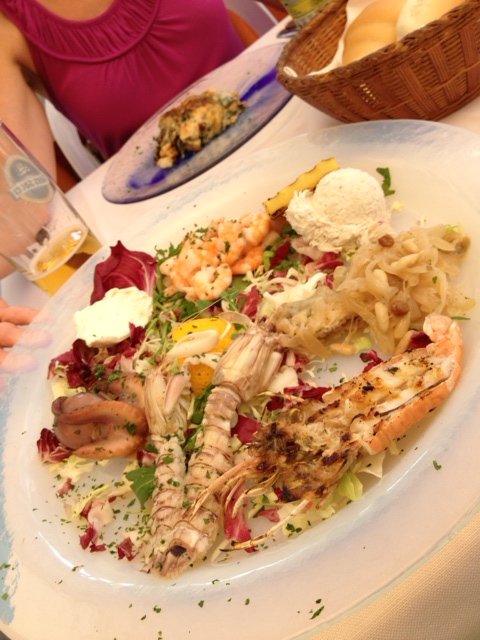 Next would come Il contorno or side dish which included a vegetable, potato or salad.  And finally, there is always room for Il dolce or dessert including tiramisu or cheesecake or gelato.  Beverages of choice include vino or wine and aqua minerale or mineral water (with choice of carbonated or flat).
A distinct difference I noted dessert-wise was the Tiramisu. In Italy, tiramisu is similar to a creme brulee or custard topped with powdered cocoa and it has the consistency of a pudding rather than a layer cake as you find in America.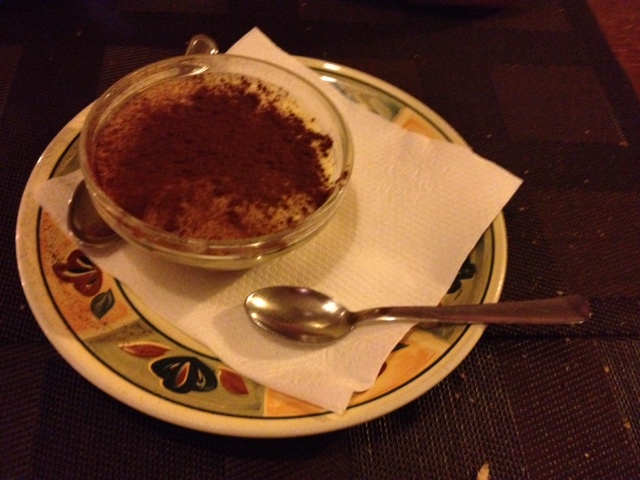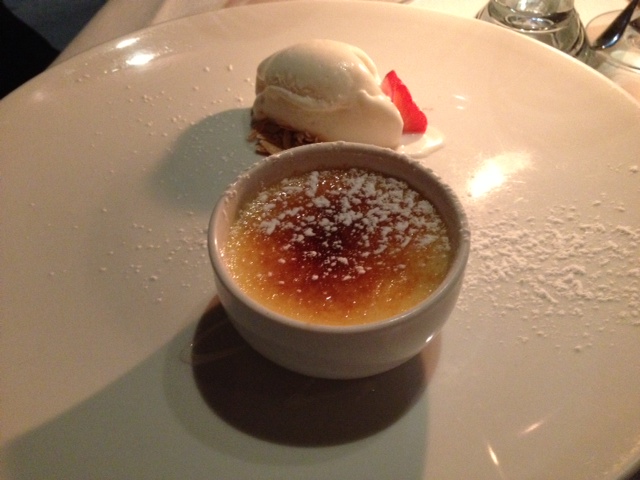 In seafaring towns such as Genoa and Lerici, they serve a fish feast as the first course. The waiter comes out with a spread of at least 7 to 11 fish dishes including shrimp, octopus, anchovies, prawn shrimp, and calamari to name a few. The way in which each was prepared differed from restaurant to restaurant but the fish parade as an appetizer was a staple on the menu in coastal towns.
In my travels, I saw firsthand what I had grown up knowing and that was how centric food is in the Italian culture.
Everything revolves around the meal.
Someone recently quipped, "In an Italian family you're always talking about where you're eating dinner, who's making it, and what they're making."
No doubt about it, food is a tool for bringing both family and friends together.
Everywhere I visited, the Italian meal was a shared celebration, accompanied by a genuine spirit of joviality.
Italians were proud of their heritage and tradition and warmly opened up to tourists, happy to share a bit of their culture with them.
Thoughts of "Eataly" will always evoke warm, whimsical feelings in my heart, wonderful memories of sweet people, amazing historical art and architecture, and food, fabulous food!
Top memories of my journey through Italy:
Children chasing pigeons in a church courtyard in Murano
Looking up at the amazing statue of David in Florence
A waitress scaling a sea bass in Cinque Terre
Seeing the square where the Palio is run in Sienna
Learning how traditional balsamic vinegar is produced in Modena and how a flight of barrels is started as a wedding gift to a child when she is born
Finding the Caroline Street of Rome in Trastevere
Standing on Juliette's Balcony in Verona
An authentic Italian street festival in Genoa
The peaceful air upon entering Assisi
The striped shirts and straw hats of the Gondoliers in Venice
Accordion serenades
and, of course, all the Cibo Squisito (delicious food!)
Bon appetit!
Don't forget to follow Ashley on Google+ , Facebook and Twitter!