A couple weeks ago, I reached out to friends on Twitter asking for help with my wine knowledge.
I love wine, and I know what I like when it comes to wine, but I just don't know as much as I should, especially as far as pairing with foods, etc. In order for me to be able to give educated suggestions on wines you should get with certain meals, and wines you should be drinking by themselves, I've taken the steps to grow and learn – by signing up for The Wishing Well's series of wine classes!
They kicked off last night, and within the first 10 minutes I learned SO much.
So for starters, we sat down in front of 5 samples of white wines, and 5 samples of red. Of course, we started with the whites and went to the red, but we really analyzed each one.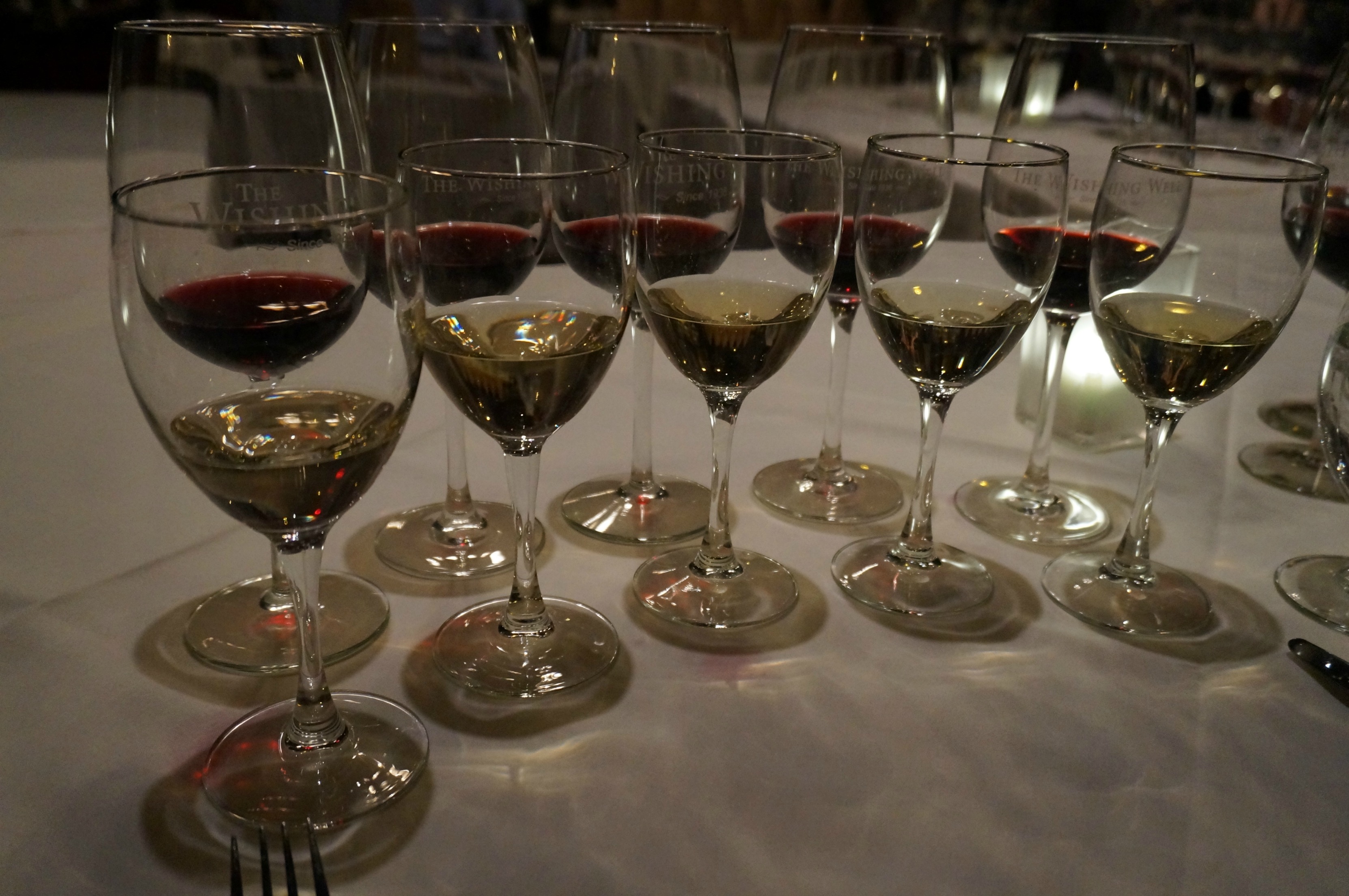 From left to right, we tasted, sniffed and swished to try and uncover what wine we were sipping, simply based on our senses.
I was pretty confident in myself a few times, but I really struck out 8 out of 10 times.
The teacher, Bob Rodgers, gave us all a packet about wine tasting, with tips for sipping and evaluating wines with your senses. While we didn't sit there and read through the materials, Bob summarized for us and gave us the information we needed before we started tasting.
White wines were served with Crab, Spinach & Boursin Cheese Tart, topped with field greens, extra virgin olive oil and balsamic vinaigrette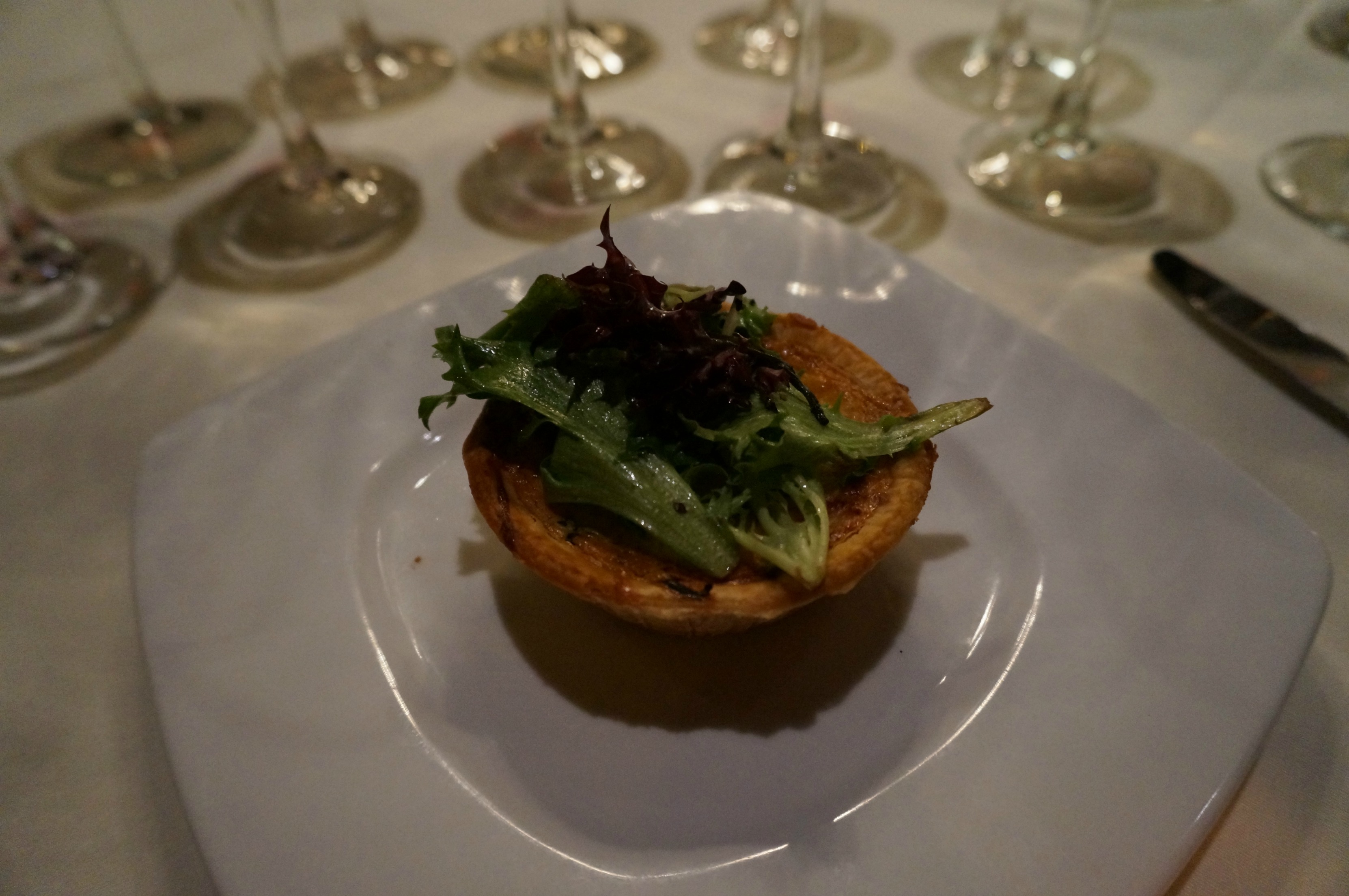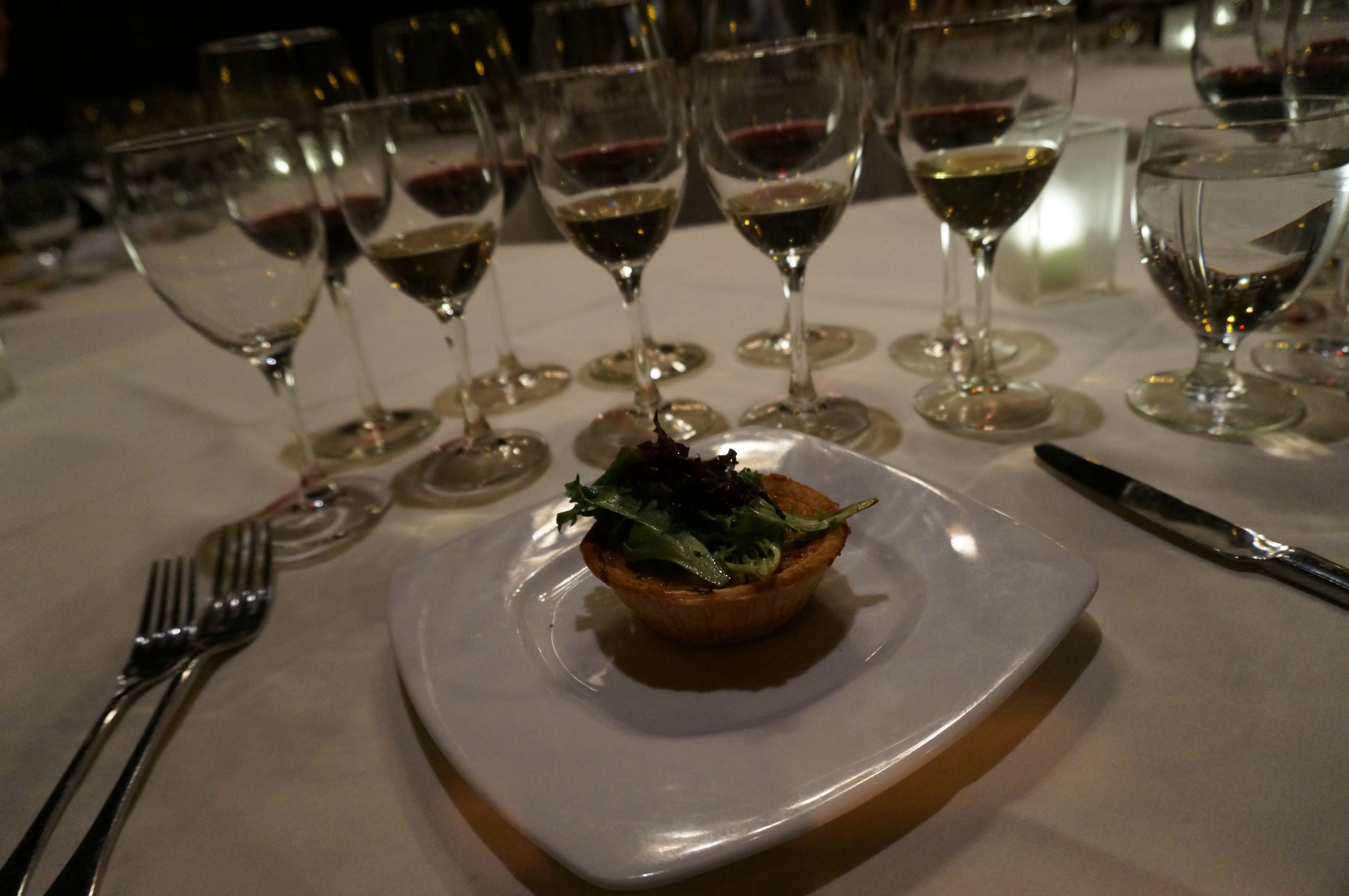 Just a little note taking, between each wine…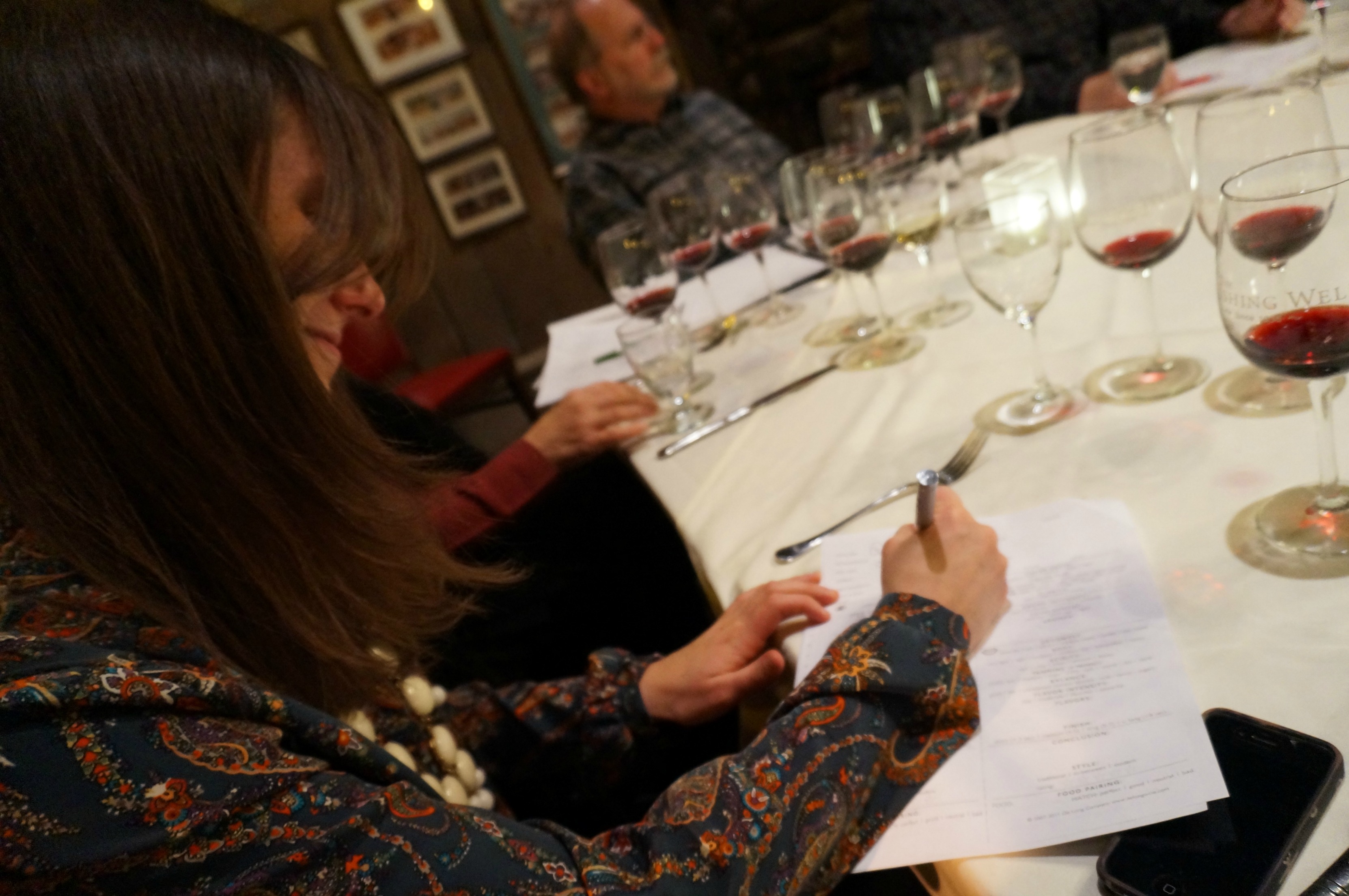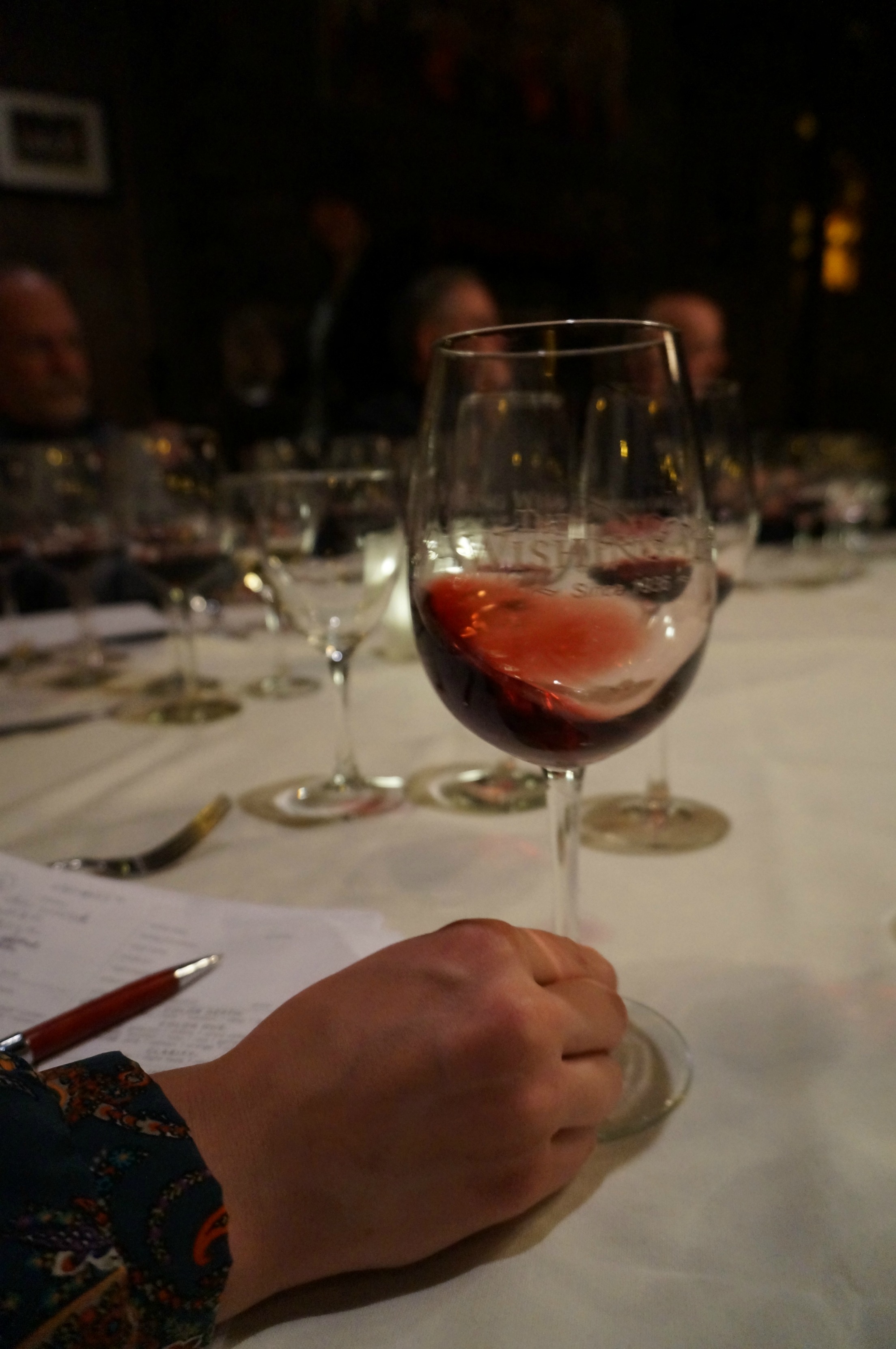 The red wines were served with Chicken Roulade, stuffed with roasted red peppers, prosciutto, and asparagus on a bed of risotto milanese and sweet pea puree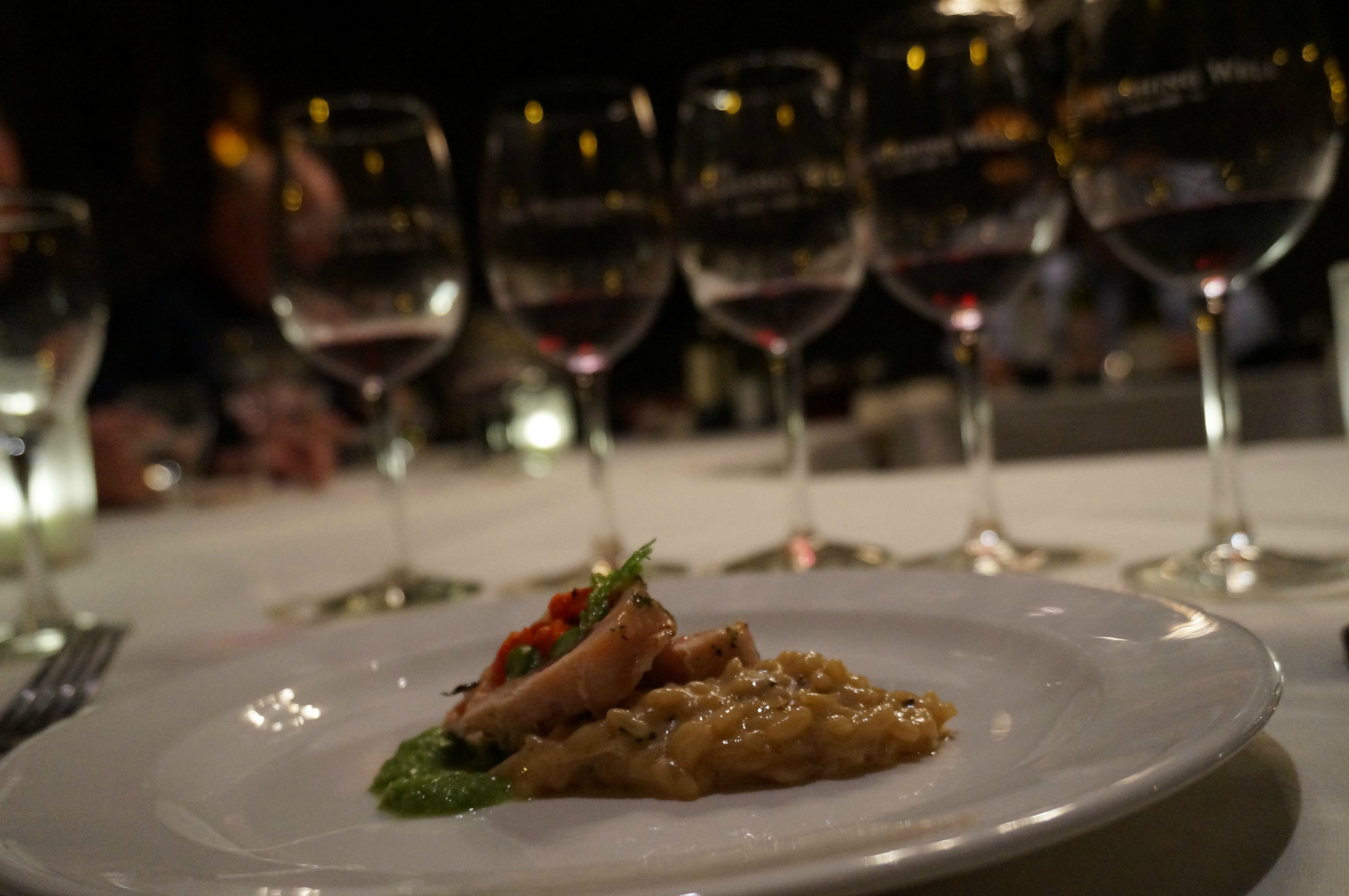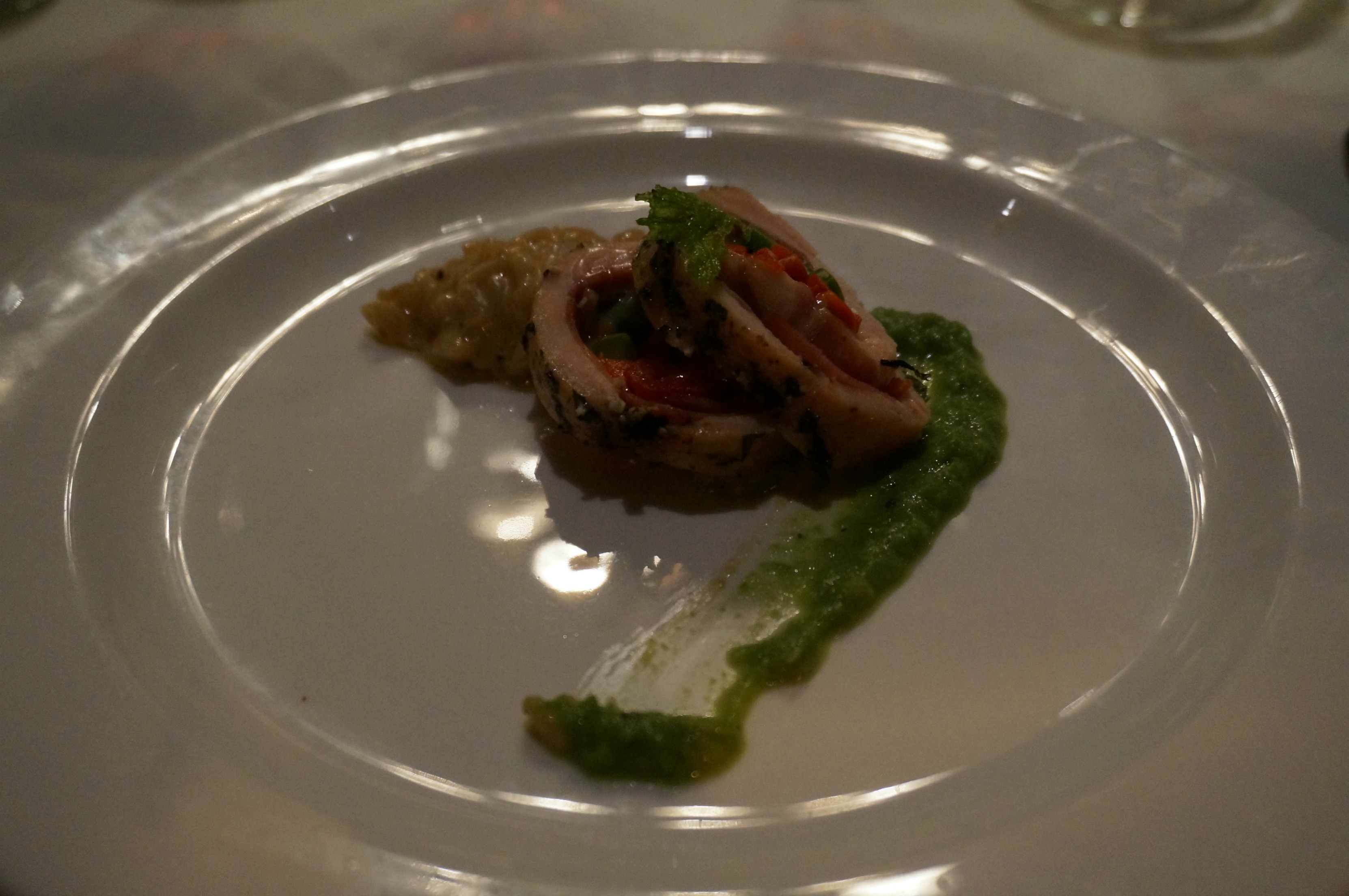 Ohhhh yeah. The food was all so good! Even though they were small portions, it was certainly enough to enjoy. It was also great to sip on all of the different wines and to taste which ones were better with food and which were better on their own.
Here's a look at the unveiled white and red wine bottles that we tasted –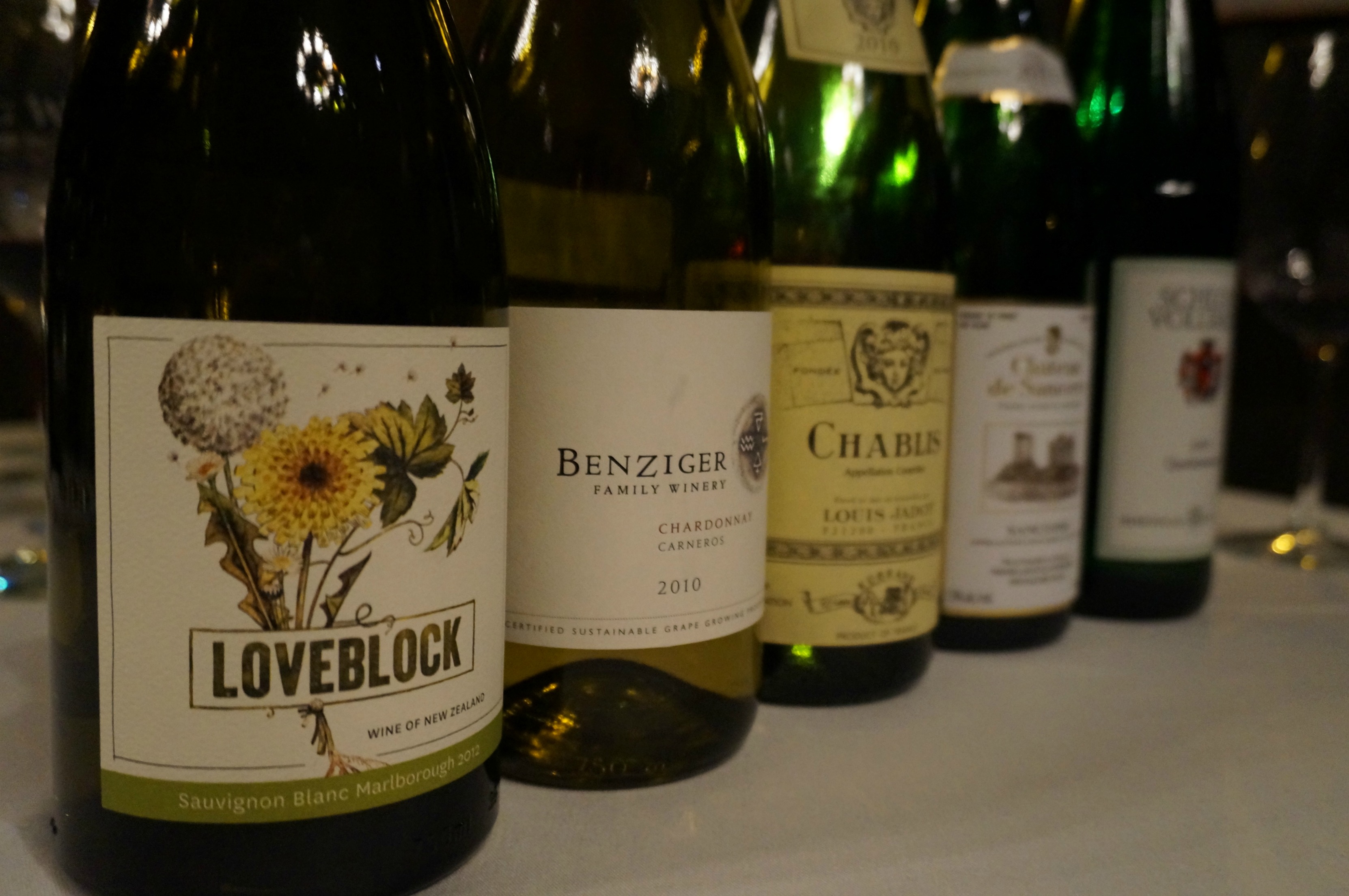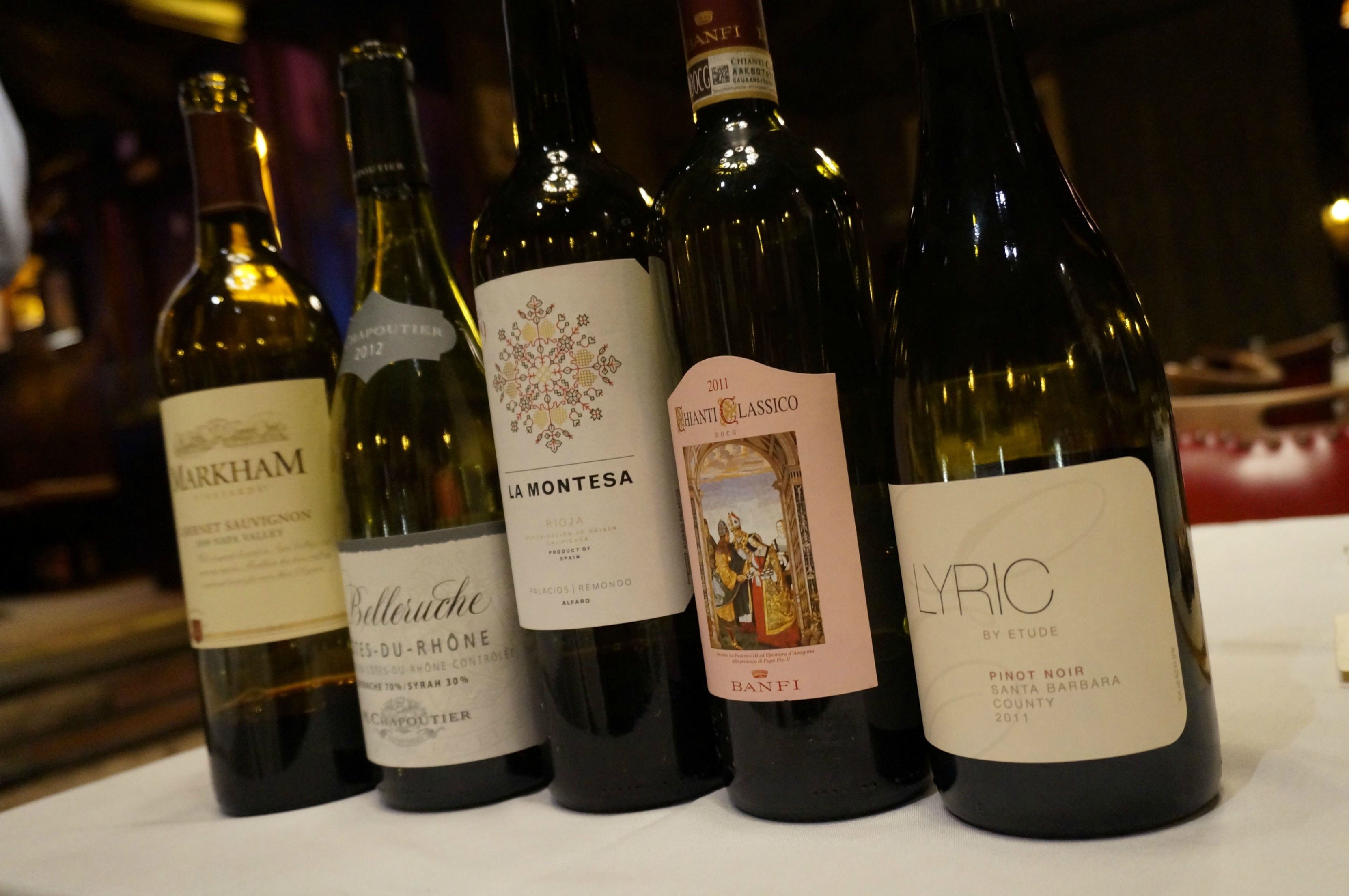 Here are the key takeaways from the first class:
– Old World wines are generally more earthy, with much more love going into the region and the dirt with which the grapes have been grown.
– New World wines are all about the grapes, offering traditionally more full bodied, jammy wines.
– When you taste a wine and it dries out your mouth, this means it has a high level of tannins, which is typically a good pairing wine with a fattier food such as a steak.
– Tannins come from the grapes skin.
– High acidity levels in wine allow your mouth to salivate, and should not be paired with an acidic food.
Here's a list of the wines we tasted last night:
Whites
Louis Jadot – Chablis
Schloss Vollrads QBA – Riesling
Benzinger – Chardonnay (Carneros)
Loveblock – Sauvignon Blanc (Marlborough)
Sancerre
Reds
M. Chapoutier – Cotes du Rhone (Rhone Valley)
Lyric – Pinot Noir (Santa Barbara)
Markham – Cabernet Sauvignon (Napa)
Palacios Remondo – Rioja
Banfi – Chianti Classico
I cannot wait for the next class next Thursday at 6pm! It's not too late to sign up – contact The Wishing Well today!