That's right, Esperanto in Saratoga, home of the famous doughboy, is toying with gluten free dough!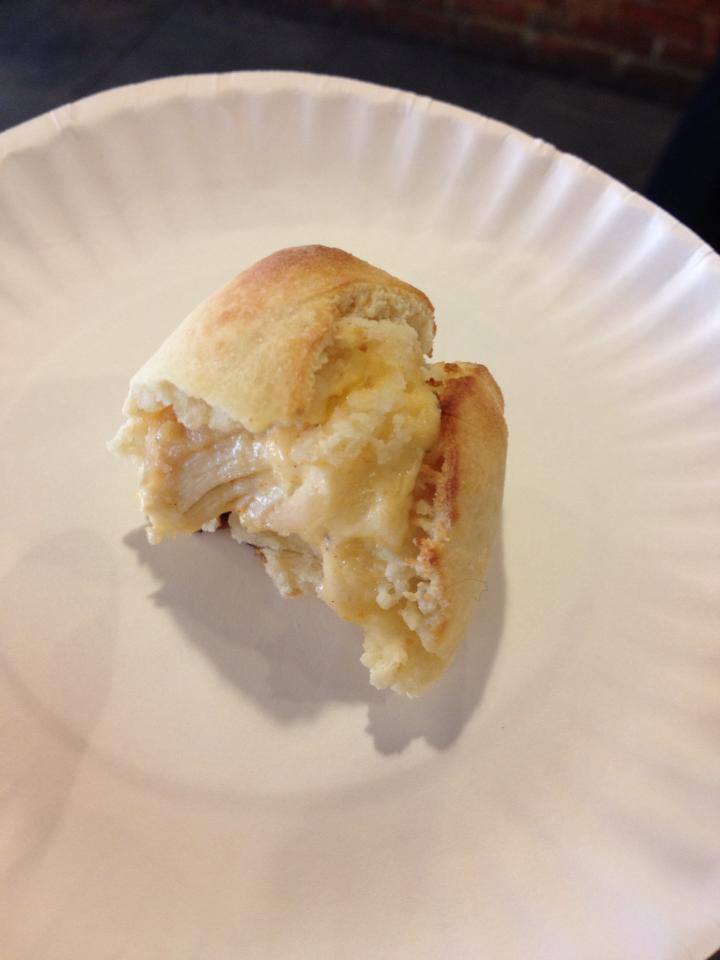 Yesterday I got to play taste tester (as did everyone else who walked in there) and tried a sample of the gluten free doughboy myself.
And the verdict? It was actually really good. The dough was slightly sweeter than the regular, but it was crispier, which I really liked.
To be completely honest, after a few too many nights on Caroline Street, I can't really eat the regular doughboy anymore – usually opting for the doughgirl. But this gluten free option might be my ticket back to the boy version.
They plan to roll out this gluten free version, as well as some other gluten free menu options next month! I'll of course keep you updated as I receive information.
Don't forget to follow me on Google+ , Facebook and Twitter!