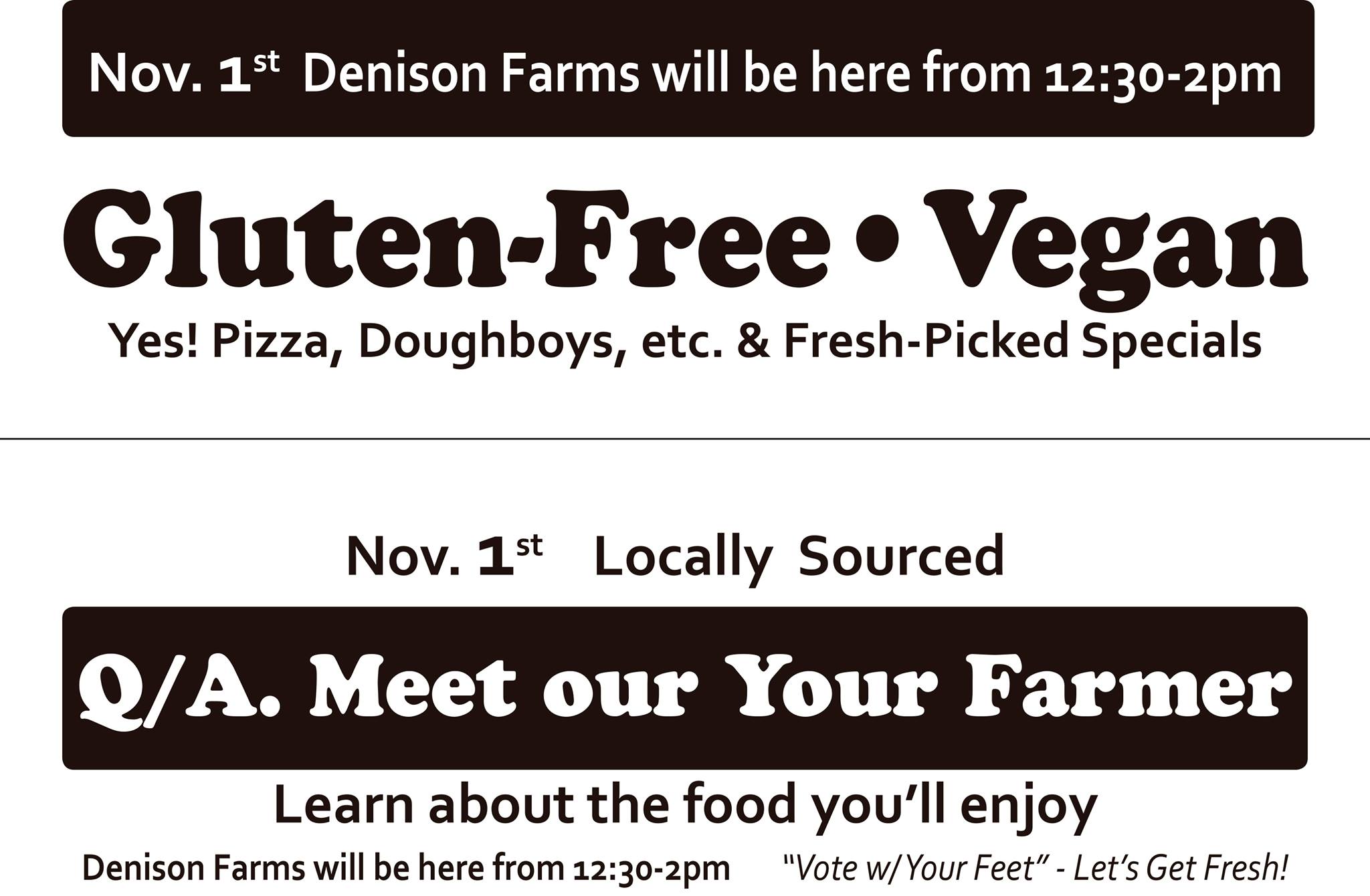 This Friday, November 1st, Esperanto in Saratoga is having their monthly gluten free and vegan day!
Remember a few weeks ago I talked about how they were playing around with gluten free doughboys and pizza?
Well guess what – the feedback was great and on Friday, they'll be featuring a whole bunch of gluten free and vegan options AGAIN, including doughboys, pizza and more!
They'll also have our friends over at Denison Farm there doing a Q&A about locally sourced products and their involvement with Esperanto from 12:30 to 2.
What I love is that Esperanto was inspired by their experience at Farm Aid, and they're making a serious effort to work with not only local farmers but offer options to people with different dietary needs.
I mean, let's be serious. It's not fair that people with gluten allergies can't eat doughboys. It's just not fair.
I think it'll be a pretty cool day, especially because I'll be there at 12:30 to help pick a name out of the Esperanto fish bowl for their monthly $25 drawing!
Come on down to Esperanto on Caroline Street on Friday, November 1st and get yourself a gluten free doughboy! OH and if you can't make it on Friday, don't fret. They'll be doing it again on December 1st, so mark your calendars now.
Hope to see you all there! 🙂