In the winter, I was inclined to create a mini guide on what to eat when it's cold AF out, and now that it's the complete opposite and I'm swealtering in the 95 degree weather today, I was inspired to write the alternative: What to Eat When it's Hot AF out.
Obviously we all want to just chill when it's hot, so wandering around town looking for that perfect refreshing meal is no good right now.
You need to have a game plan, and more specifically, you need to factor in parking.
Well, I did the work for you, so now all you have to do is read!
Sushi Thai Garden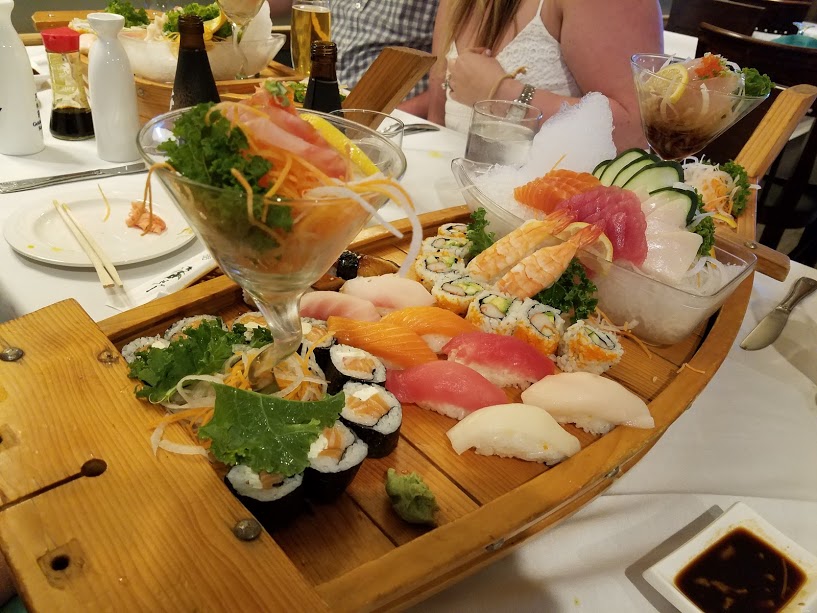 I'll start this with a word of caution – there is USUALLY parking nearby so the walk shouldn't be grueling. Usually.
But Sushi Thai is a great place to snag a table and enjoy cold delights like their Spider Roll (Soft shell crab, avocado, asparagus, scallions, and masago with eel sauce) or the Alaskan Roll (Alaskan king crab, avocado, cucumber, sesame seeds, and masago.) YUM.
Also, the AC is pumping in there, so don't be afraid to indulge in some of the best Pad Thai you'll ever try.
Leon's
Not a sushi fan? No worries – I've got something for you. What's more refreshing than a margarita and a plate of tacos? NOT MUCH. Does plenty of parking entice you? Leon's has it.
Located a little out of Saratoga in Ballston Spa, Leon's is a great spot to cool off. Also, get the guac. Highly recommended.
2 West
I don't know why deviled eggs has become a popular appetizer, but I'm digging it.
2 West makes some bomb-diggity deviled eggs that I can get behind – but there's only three per order, so be wise. The eggs are kept at such a cold temperature, I bet you've never had such a refreshing egg in your life.
Chianti
Sure Chianti is basically downtown, but if you go for dinner there's a nice big parking lot available for parking right next door.
If you want to cool off, order the Carpaccio Del Chianti and enjoy the heavenly experience it brings.
That's it, that's everything. I'm sure there are plenty of other awesome places to try when you're hot AF, but those four above are ideal to me.
What's your favorite food to eat when you're hot?