It's only 7:00am but based on how it feels outside right now, today is going to be BRUTAL. That's why I felt compelled to write up some great noms you can enjoy when it's super cold outside that'll warm you right up.
French Onion Soup
I don't know about you guys, but there's nothing I love more than a piping hot crock of french onion soup on a cold day. Maybe it's the cheese, maybe it's the scolding hot broth, but whatever the reason… it's my favorite.
Some of the best spots for french onion soup? I am pretty smitten with Olde Bryan Inn's french onion soup. Honestly, that's the best that I've had in Saratoga, I have a hard time recommending anywhere else.
Chicken Pot Pie
What started out as a special, the Chicken Pot Pie is now on the Comfort Kitchen menu full-time, and I couldn't be more excited about it. It's everything you want from a traditional pot pie – comfort, flavor, and warmth. But the ingredients they put into it just put it on a whole different level.
If you would prefer to stay in and bake a chicken pot pie at home, I suggest grabbing one at Healthy Living Market. They have them in both regular and gluten-free varieties, and they're both AMAZING.
Hibachi
Some people want to be cozy in front of a lame fireplace when it's cold, but having a 10-foot flame in your face is going to warm you up way more effectively at a Hibachi restaurant. We have Kinjo AND Duo to choose from, but either option will warm you up almost instantly.
Indian Food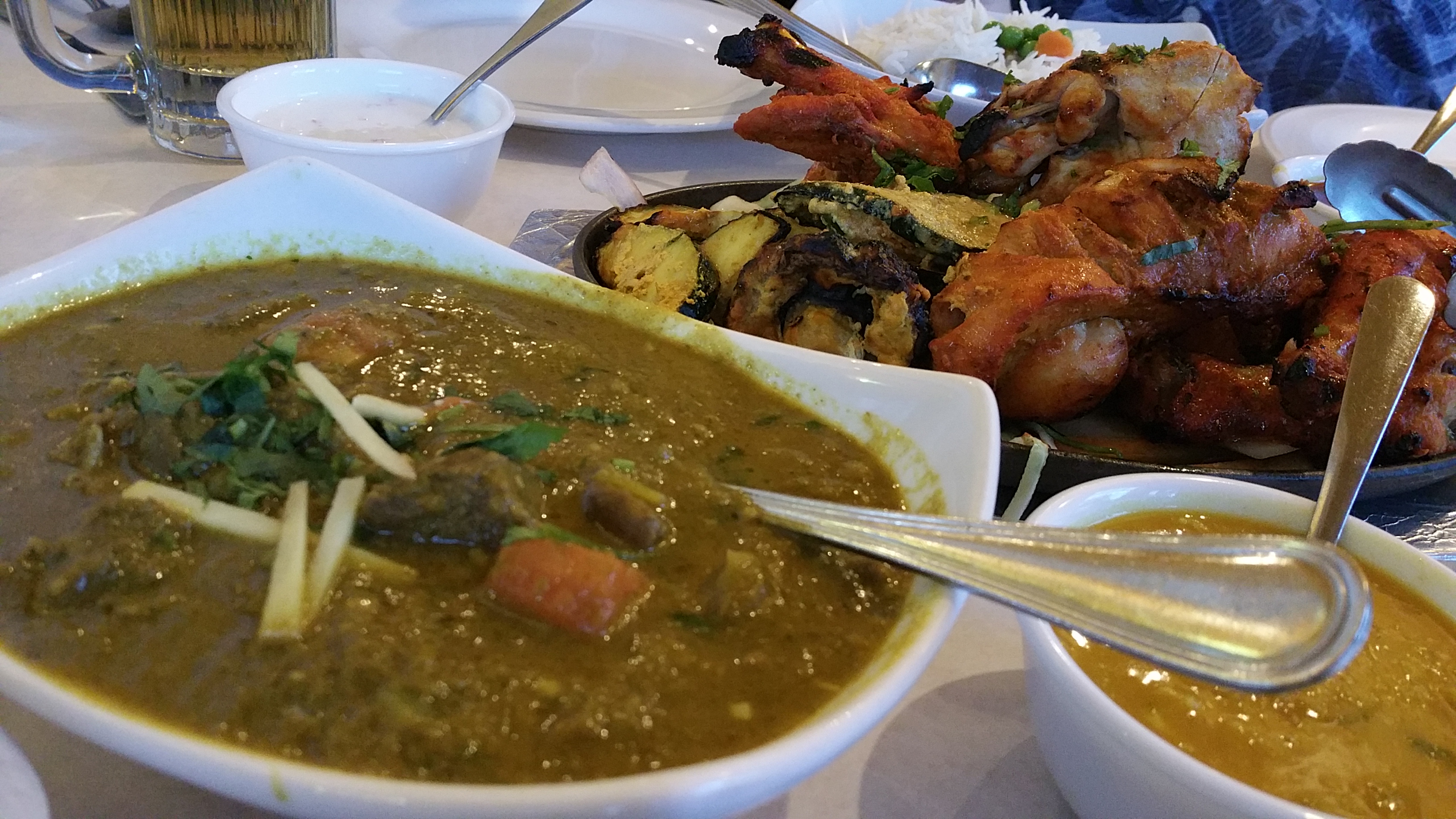 If all else fails, get yourself something spicy. Not that all Indian food is spicy (because it's NOT and that's a common myth!), but you can certainly order some items from Karavalli that'll take your breath away from the heat, and make you feel a little high. Spicy food can do that, you know! Just look for the little peppers on the menu that indicate spice level. The more peppers, the spicier the meal.
Whatever it is you decide to keep yourself warm with today, bundle up and be safe. Share any of your favorite foods to eat when it's cold below!