With so many restaurants in this area, I never cease to amaze myself when I actually chose a restaurant that's outside of the 5 mile radius of downtown Saratoga restaurants.
This night, I did.
I've visited Panza's many times in the past, and being that this meal was the first one off of my gluten and dairy free diet, I felt like I had to go somewhere I could count on to have a great meal.
I usually go for the Pasta A La Jillian, which is most definitely one of my favorite dishes on the menu, but this time around I kicked things up a notch.
I was torn between steak or the jumbo diver scallops, but scallops won the battle.
The jumbo diver scallops were over sweet pea risotto with bacon jam ($25.00)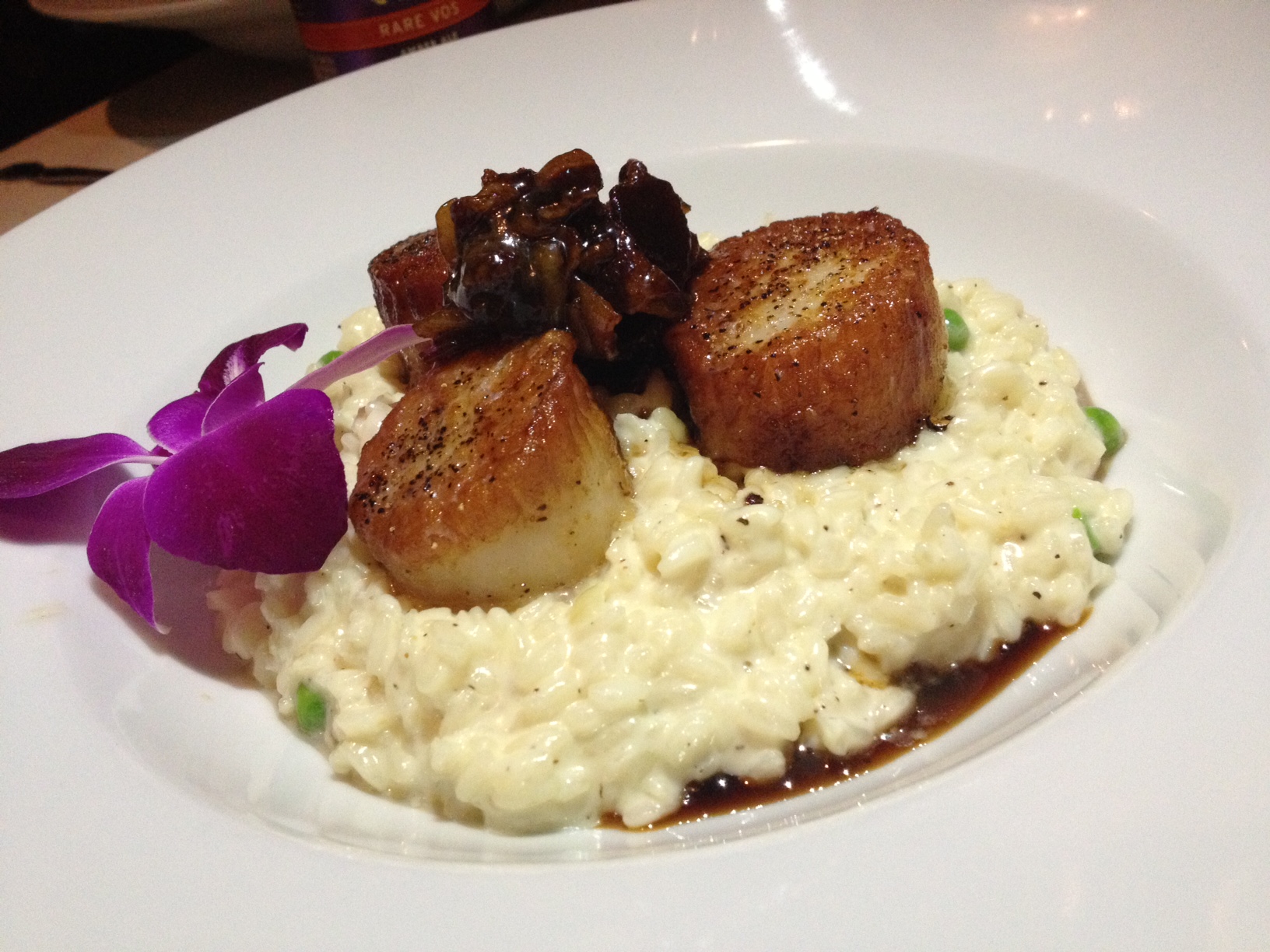 Let's start with the scallops. I loved their simple seasonings of salt and pepper and they were cooked so perfectly that they melted in my mouth like butter.
I was a little disappointed that there were only three, I definitely could have used a fourth, but I thoroughly enjoyed the three I was given.
The sweet pea risotto was sweet, as described, and I liked the creamy texture that was complimented by the scallops. At times the risotto was slightly too sweet for me, but once mixed with the bacon jam, it had that perfect marriage of sweet and savory that made my taste buds dance.
The bacon jam rocked my socks. It was salty, it was sweet, it was bacon. When it comes down to it, how can you really not like bacon jam? I mean, unless you don't eat meat, there's no reason not to like it. As I mentioned above, when the risotto mixed with the bacon jam, the combined flavors were absolutely delicious.
My sister, who I so often double date with, ordered the Delmonico Steak special, which came with mashed potatoes, marinated mushrooms and sauteed asparagus ($28).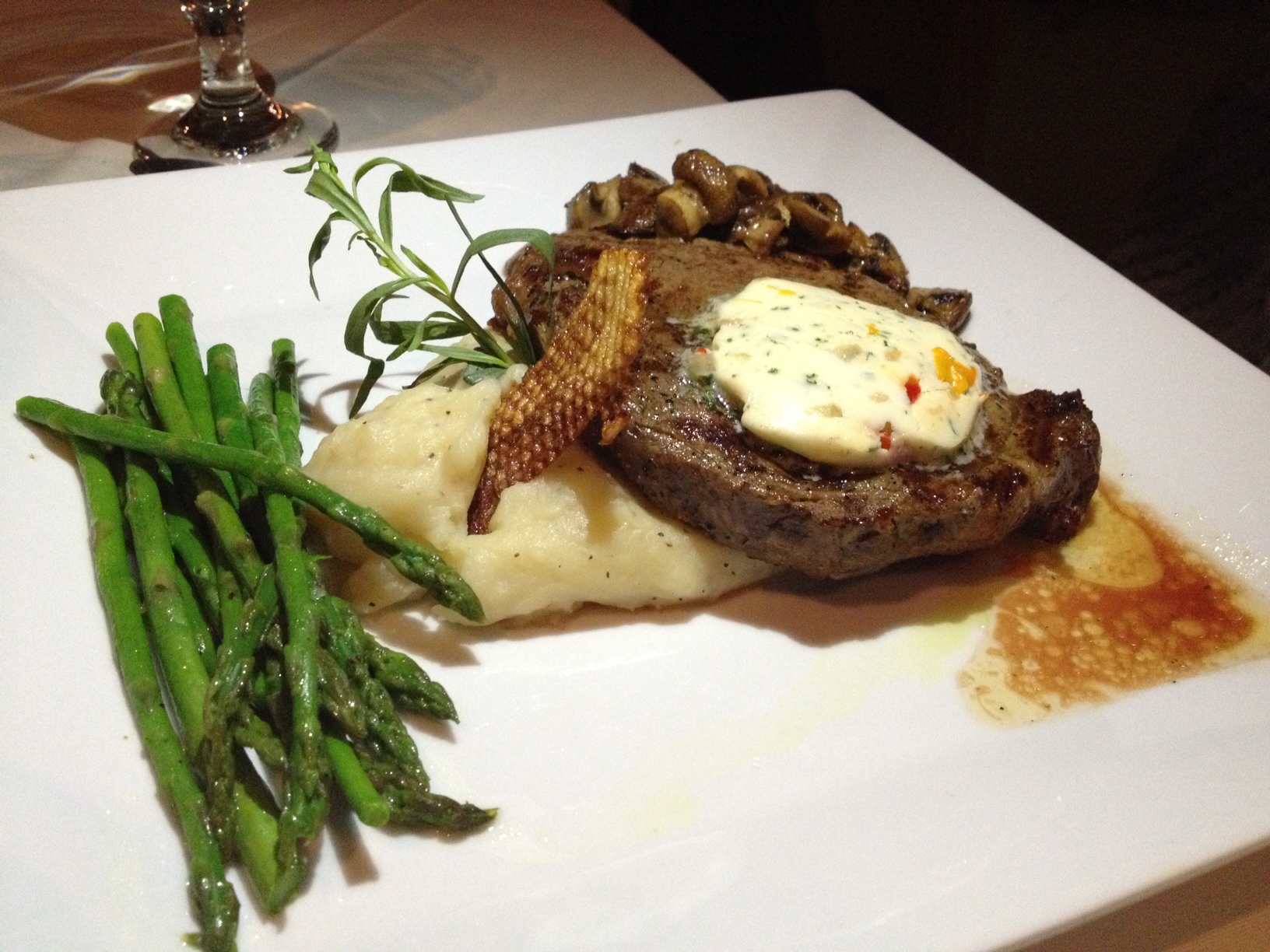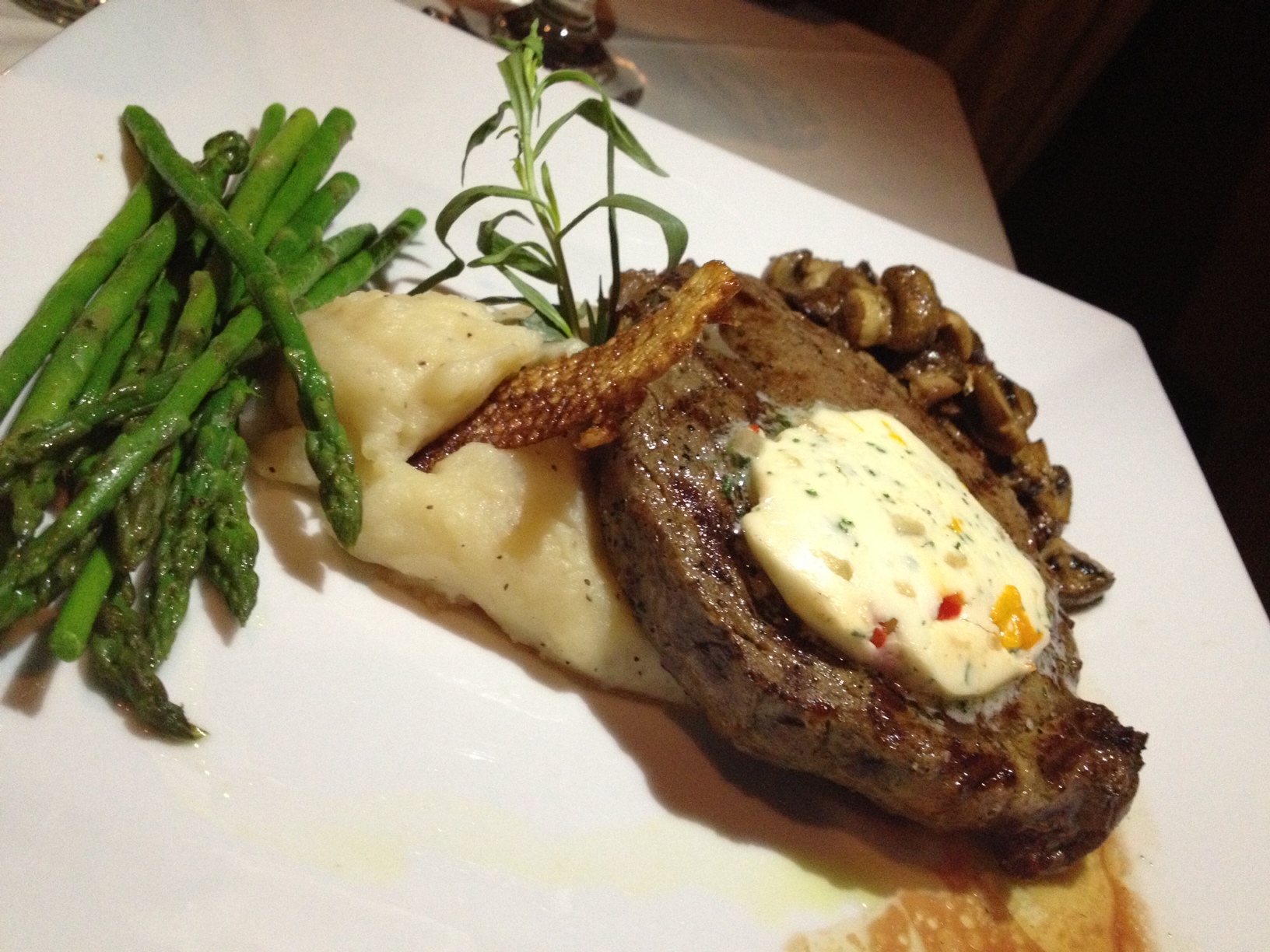 Upon cutting into the steak, she discovered that it was far past the rare temperature she had ordered, and was pretty bummed to see it was well done. Hey, I get it, it happens, but it's ultimately a matter of how they handle the situation.
Tony Panza corrected it and in a flash, the steak was back out with fresh sides and this time around, the steak was cooked perfectly to her liking.
They handled the situation as well as they could have, so I'm happy to report they knew exactly how to handle it professionally and kindly.
The mashed potatoes were so velvety and buttery, the asparagus still had a snap to it, and the steak was super juicy at its rare temperature.
I certainly enjoyed my meal, as did everyone else at the table. So will I continue going back to Panza's? Absolutely.