If you've never tried Indian Food, I'm going to be brutally honest with you – you are seriously depriving your taste buds of some life changing flavors.
I get it, there's a lot of hype around this specific ethnic food, with plenty of stories about what it can do to your stomach.
But here's the kicker – Indian Food doesn't have to be spicy if you don't want it to be! Believe me, I've gone from XXX spicy to mild multiple times, and there's a serious difference in how it impacts your taste buds.
On a very busy Friday night in Saratoga, I decided it was time to have my first experience at Karavalli on Caroline Street, after several years of wondering how it stacked up to Little India.
We were sat almost immediately, and with hefty appetites, I knew what I wanted before even looking at the menu.
Chicken Tikka Masala was the very first Indian food experience I ever had, and it was a meal I'll never forget. Since then, regardless of how much time passes, I still crave the sensation of that first taste of spices and herbs hitting my tongue and exploding on my taste buds.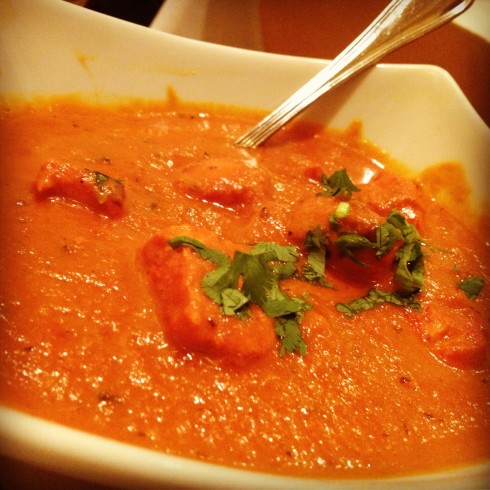 Let me explain real quick how Chicken Tikka Masala tastes with as much description as possible.
If ordering it hot (it can be mild if requested), when the sauce hits your tongue, you initially get the sweetness from the cinnamon in the sauce. Several seconds later, your taste buds are bombarded with rich and powerful spices that will give you a sensation you've never felt before.
It's important to mention that it's so much more than just the spice that makes this dish, but it's more about the blend of spices and herbs that are used in Indian cooking that really take flavors to a greater level.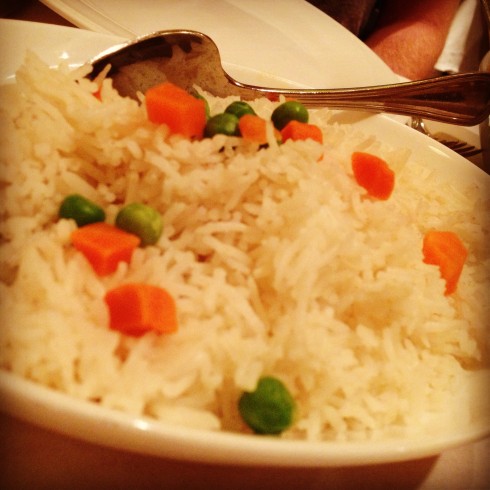 I like my masala hot, but again – it doesn't have to be that way. I just feel as though the spicy level really allows for a more developed flavor in the dish, and ultimately makes the meal more memorable.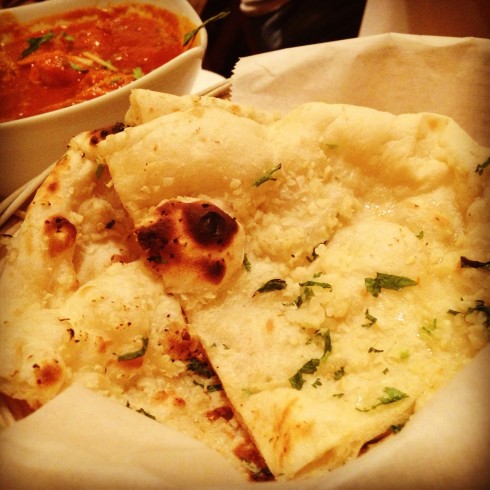 This dish was right on par with what I've had elsewhere, and the powerful punch it held kept me wanting more several hours after the meal ended. Oh right, and the garlic naan shown above? That was killer. Chunks of garlic, fresh herbs and a toasted, thin naan – amazing.
If you're afraid to get out there and try Indian food, I beg of you not to dismiss it without giving it a shot. You might have to test out the waters at first to see what flavors your taste buds like and dislike, but the overall Indian cuisine is something that could not only change your outlook on ethnic food but could actually change your life.
Are you an Indian food lover? What are some of your favorite dishes?
Don't forget to follow me on Google+ , Facebook and Twitter for updates!