Where to eat for brunch on the weekend is always a tricky decision to make, especially when you're hungry at 9:30am and a lot of restaurants don't open until 11am.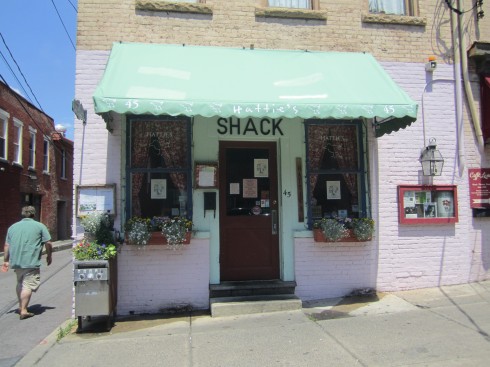 Recently I decided to check out the brunch at Hattie's for, can you believe it, the first time? I know – I'm lame. You can say it. With a guy in my life who loves to order biscuits and gravy and pretty much any southern comfort food wherever he gets breakfast, I somehow have always overlooked Hattie's until now.
It was a perfect morning for brunch outside, and we were seated immediately in the outside courtyard which is a major plus in my book.
If you've never had Hattie's chicken, you probably should. As soon as possible.
The brunch menu at Hattie's is so well priced that the prices alone make me want to revisit for brunch! I mean, maybe it was the lack of booze before 12pm on a Sunday, but for three people, the bill was right around $30. That's awesome.
Okay, okay – it's time we start talking about what we're all interested in here – the food.
Chicken and waffles were a given from the menu, and then I thought it would be nice to order something a little lighter – a Hattie's Scramble.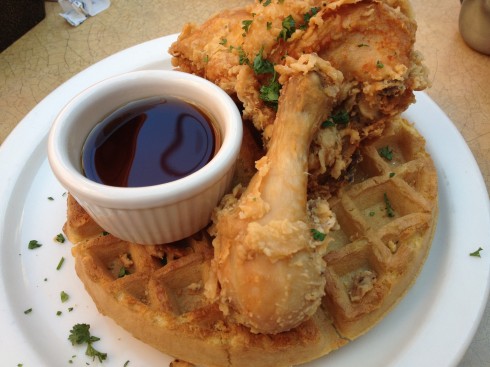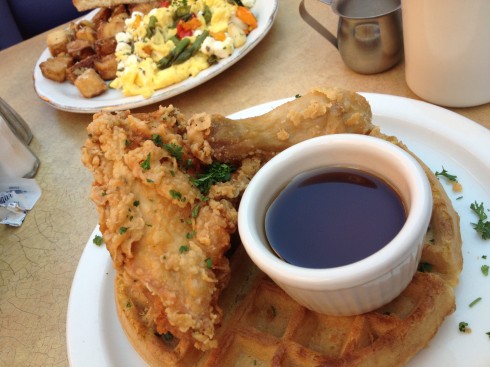 Sweet and savory – so what else can you ask for? While the Hattie's chicken is pretty much always close to perfection, the waffle was a slight let down.
It was certainly crispy when it was set in front of me, as soon as I poured the syrup on the waffle, it was more crumbly than anything else, and wasn't that fluffy waffle I had hoped for.
With that said, this was still a great brunch choice. For $13.95, it's even worth it if you just eat the chicken and dunk it in the syrup.
That's still considered breakfast, right?
As far as the Hattie's Scramble goes… all I can say is, it rocked.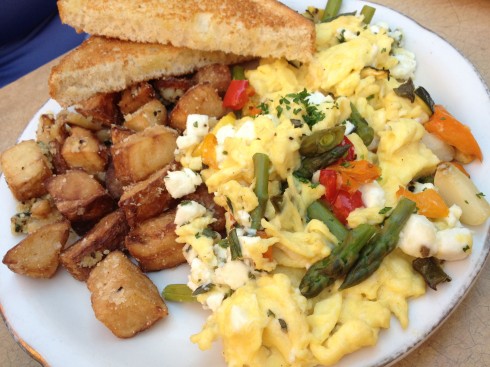 First, this was a special, so it's not always on the menu, but when it's offered, I suggest you get it. With asparagus, red and yellow peppers, fresh garlic and feta cheese, the flavors combined in this scramble definitely helped to fuel me for the day without making me feel super indulgent like the chicken and waffles.
Moving on to the potatoes, if you've been reading my reviews for a while, you know already how I feel about breakfast potatoes. For those who don't read this – you could say I dabble often, aka I LOVE THEM.
Them potatoes were nice and crispy, but didn't have enough salt for my liking. Give me a salt shaker though, and these fried potatoes fulfilled my every desire.
As you can probably guess, I enjoyed my time at Hattie's for brunch. I can understand how a lot of people would think that it's a heavier menu for brunch and they don't really offer a lot of options for those looking to eat lighter, but I feel like this menu offers a little something for everyone.
Skip the Texas Toast and order some fresh fruit and you'll be all set for the day!
What's your favorite restaurant in Saratoga serving brunch on the weekends? Comment below and let me know!
Don't forget to follow me on Google+ , Facebook and Twitter for updates!