***Written by guest writer Tim Schmidt:
Those who know me, and know me well, understand that I am a man of class and taste. I enjoy the finer things in life, like furniture made from the wood of old train tracks and firm handshakes.
So when it comes to food, that means I like meals that upon first bite make me dread the last.  The type of food where the person across the table from you can see how good it is just from the involuntary gesture your face makes.
So when it was up to me to choose where I wanted to go for my birthday dinner, there was one clear choice.
The first time I went to Strata, it was called 51 Front at the time; I was intrigued by the menu when it claimed to have the "Best Fried Chicken".  Now I generally scoff at such boasting, and being a short drive from Hattie's, this claim was damn near blasphemy!
So naturally I had no choice, I had to try the "Best Fried Chicken Ever" because as with the finer things, I enjoy scoffing.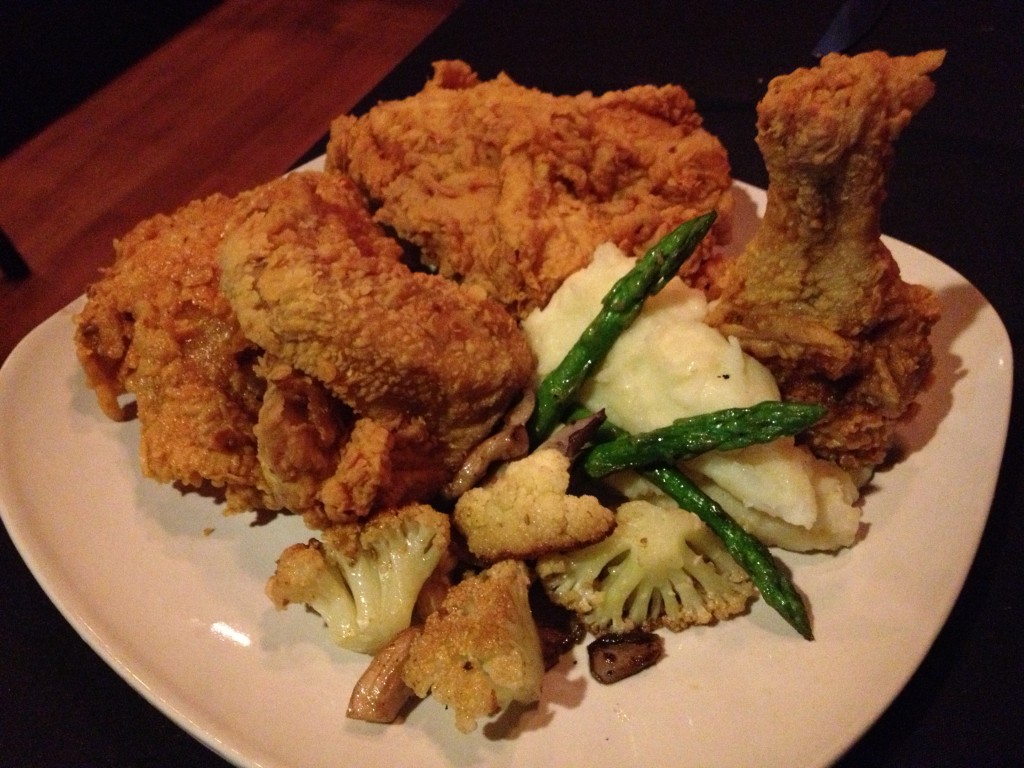 Well, instead of scoffing I ended up scarfing.  I'm not sure what has since happened to my beak and wings but that night I became a vulture as I picked every bone clean. The entire half chicken was gone in the blink of an eye, which is not an exaggeration. I refused to blink for fear that in that momentary blindness a jealous hand would swoop in and snatch away some of the tender, juicy goodness.
I returned to Strata a few more times for their great happy-hour deals, which during the summer includes some amazing oysters well worth the trip on their own.
But it wasn't the oysters that made the next big impression on my picky taste buds.  I went in one night craving the fried chicken, but decided to roll the dice and try something new.
I ordered the Lamb Shank and then sank in my seat as the gentleman at the table next to me was served his fried chicken and I sat in despair as I saw the beautiful golden skin and smelled the moist chicken.  I was afraid I had deprived myself of another delicious meal.
That is until the Lamb Shank came out.
A very generous portion of perfectly cooked lamb on the bone was set in front of me, but stayed in front of me only momentarily.  My true carnal instincts came out as I tore the meat from the bone at a near savage pace.
My regret over not getting the chicken was wiped away on first bite, and I began to feel bad for everyone that had ordered something different.  The word shank had always made me think of prison stabbings, until that day; from then on the word shank has made my mouth water as I imagine that Zeus himself would dine on such meals.
So when I returned for my birthday dinner, my expectations, much like my standards, were very high.
We started the meal with the haloumi cheese, a Cyprus specialty made from goat and sheep milk, it's a mixture, don't question it – just enjoy it.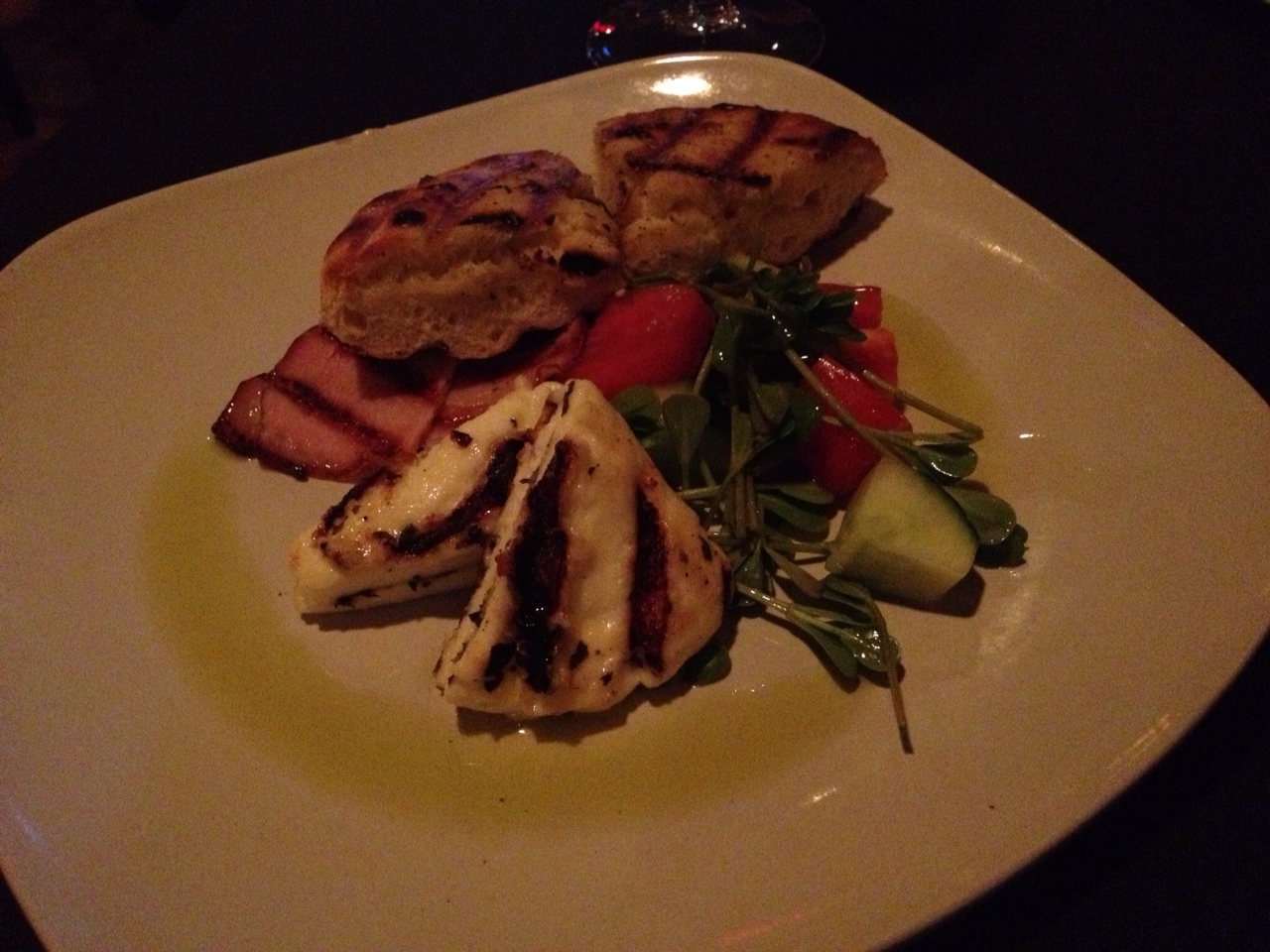 The chef at Strata makes their haloumi by hand and with such expertise that you would think it is straight from Cyprus.  This was not the first time I dabbled with this mild and salty cheese.
The first time was indeed at Strata, and since then I have gotten it every time I've gone back.  It almost has the appearance of a grilled chicken breast, and a much firmer texture than most cheeses, but the rich taste of it, usually served with some sort of green, makes the appetizer portion of the meal one of the most enjoyable parts of Strata.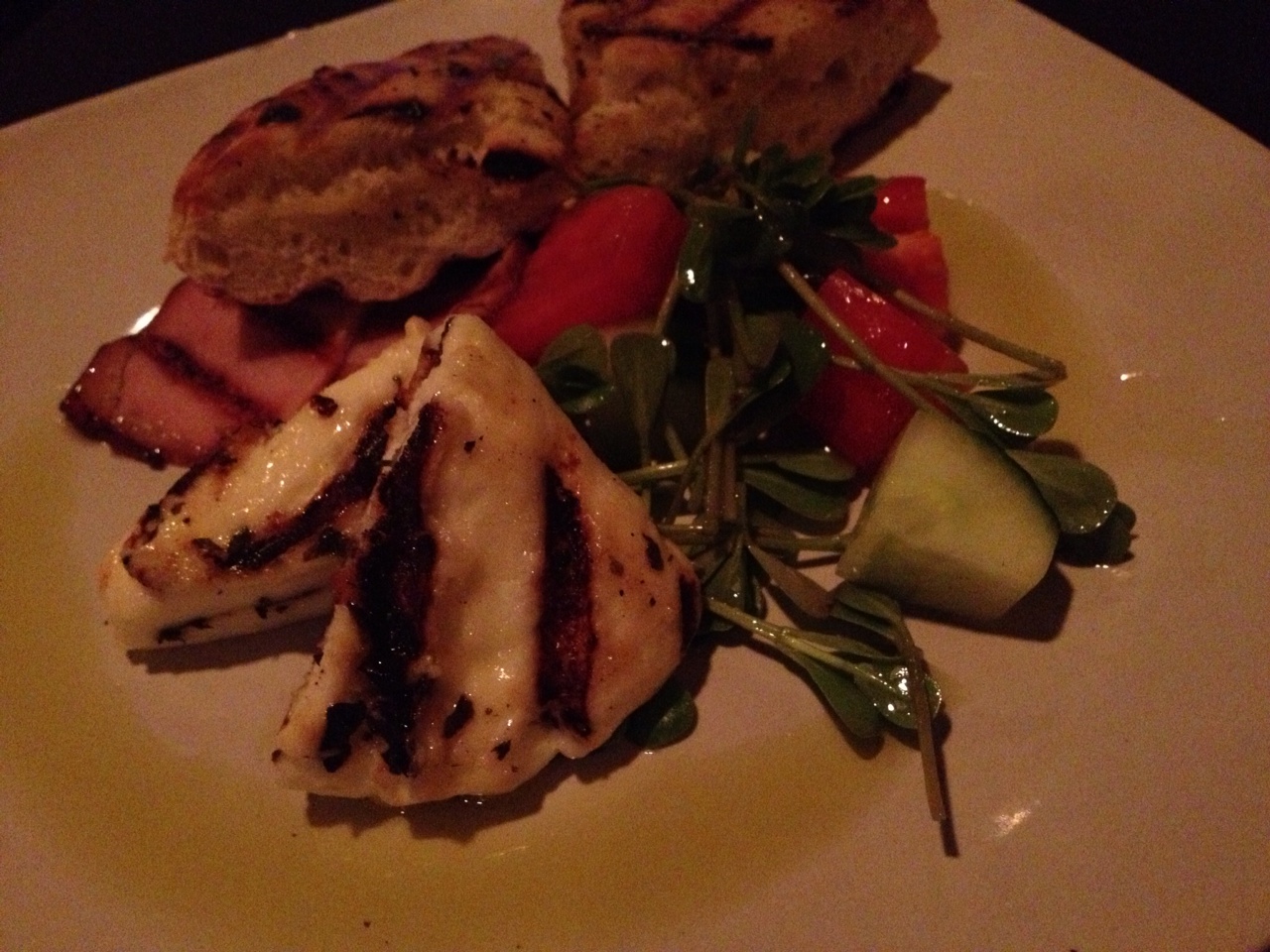 For the main course I went with the Filet Mignon, cooked medium rare, served with potatoes and green beans and eaten greedily.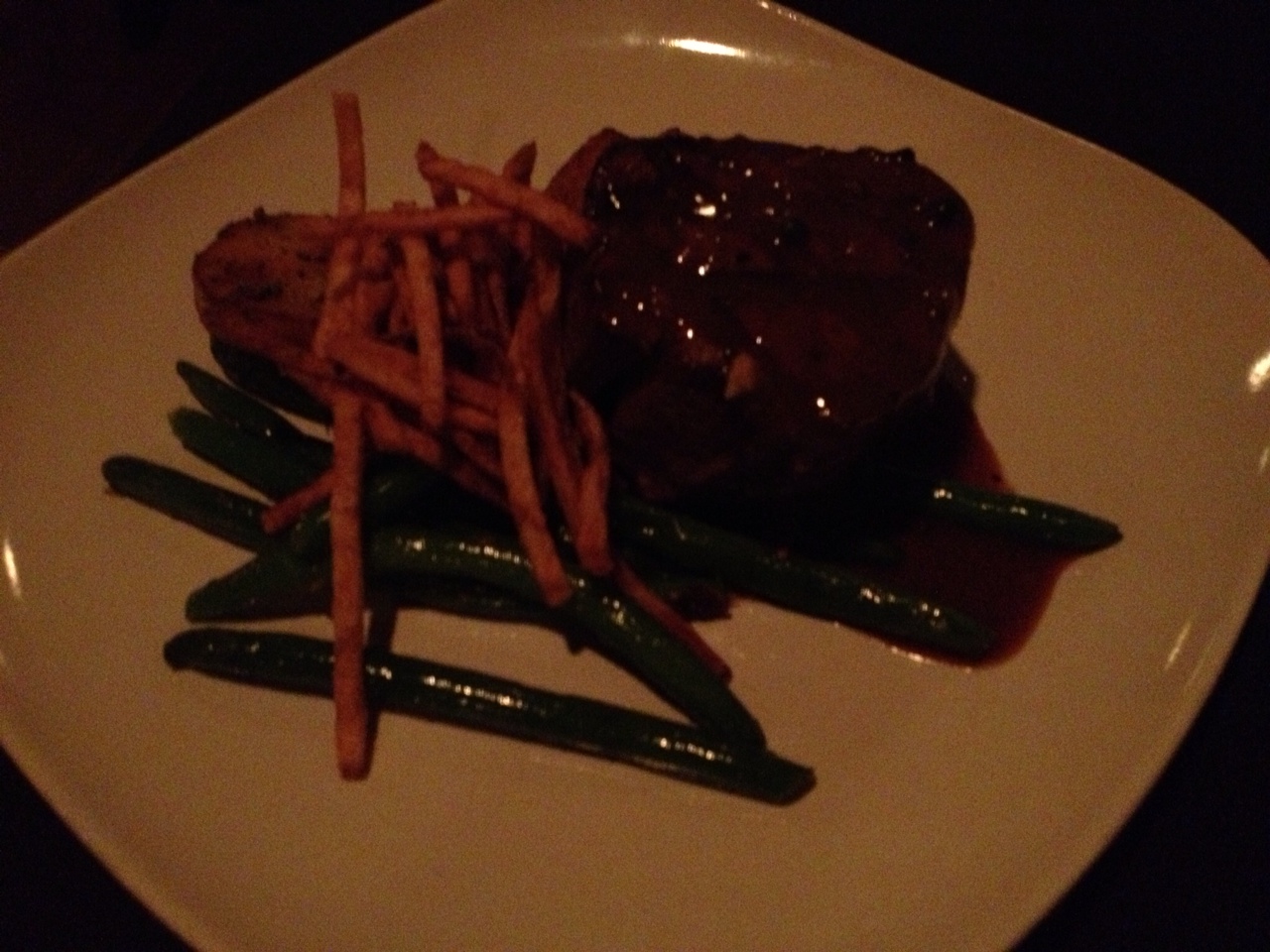 Friends, when I say I am a fan of steak it is like a dolphin saying it is a fan of water, so I tend to be hyper critical of filets.  Bar none, and there have been many, oh there have been very many, this steak was arguably the best I have ever had.  It was perfectly cooked and seemed to melt in my mouth, which was drawn into a constant smile.
Now, I don't know if I'm just terrific at ordering food, since I seem to be terrific at many things, or if it is just impossible to order a bad meal at Strata, but I tend to think they are equally likely.
A man with my class and taste tends to refrain from gushing over a restaurant, but hear me now, Strata is no average restaurant, instead it is a luxurious dining experience for lovers of all things delicious.