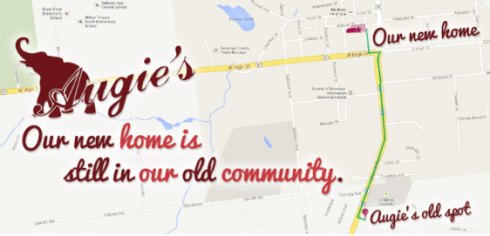 After a terrible fire destroyed the beloved Augie's Restaurant, we've finally gotten word on where they'll be relocating to temporarily as they rebuild the restaurant in their old location.
Their new home will be in the former location of Manna's, still in the heart of downtown Ballston Spa. Just 5 minutes down the road from their old location at 17 Low Street in Ballston Spa, NY, they're pleased to announce the new, temporary location is still in the same community!
The grand reopening is scheduled for early to mid-September, and you better believe they're planning a big party for opening day!
Stay tuned for more information, and of course I'll be here to update you all as I receive more.
Don't forget to follow me on Google+ , Facebook and Twitter for updates!