The time has finally come and this Sunday, I'll have my chance to taste the infamous avocado fries from the Slidin' Dirty Food Truck. But where, might you ask? Right here in Saratoga! This Sunday, June 9th is the Beekman Street Art Fair (part of 2013 Saratoga Arts Fest) from 10am-5pm on Beekman St. from Grand Ave to West Circular St. Aside from the various things happening at this event including an art and craft fair, musical groups, street performers and more, there will be food trucks, and I will be in heaven. Not only will there be food trucks, but such great ones including Slidin' Dirty and Eat Good Food Truck. Another local favorite for sweet treats will be there also – Grasso's Italian Ice Truck!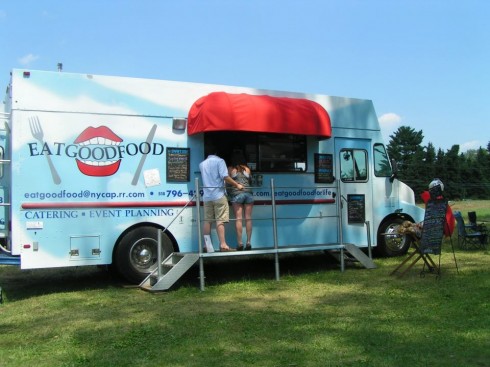 Now I don't know what other food vendors will be serving (regular menu or specials) but I do know that the Eat Good Food Truck has been preparing for this event, and has created a special menu just for it! Here's a peek at what they'll be offering:
Steamed clams in a "good food" broth of white wine, fresh-squeezed lemon juice, their own garden chives and bail with herbed crustini
Summer seasoned prime rib, hot and juicy on a horseradish/cheddar/thyme waffle or brioche roll with carmelized onions and/or bleu cheese crumble
Mini fresh crab cakes with their house-made pickled cucumber and red onion slaw and topped with lemon dill yogurt creme fraiche
Ben's gold medal mac 'n cheese, a super smooth bechemel of smoked gouda blended with his choice of assorted cheese du jour and low smoked pulled pork
Sweet side will be Grannie's bangor walnut fudge brownies
Beverage is a house brewed unsweetened iced tea with their garden fresh mint
As for Slidin' Dirty, they always have an extensive menu for meat, fish and vegetarian sliders as well as "dirty tacos" and plenty of awesome sides to go with! Visit their menu for more details!

To say I'm excited for Sunday would be an understatement. Best news of all – the event is FREE! I've already decided I'm going to fast for at least 12 hours so I'm hungry enough and I'm also going to keep my fingers crossed it won't be impossible to reach either truck like it was at the Food Truck Festival in Troy. Wish me luck and I hope to see you all there!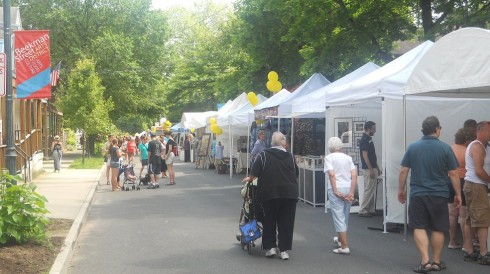 If you're interested in learning more about this event, please call 518-583-2120 for more information.
Don't forget, for real-time updates, connect with me on Google+, Facebook and Twitter!