Shannon Allitt of Berrylicious Bouquets and Michelle Rizzo Moricone of Meesh's Marinara are two local small business owners who are really making a statement in the Martha Stewart's American Made Contest.
This contest, which is made up of well over 1,000 nominees, is all about celebrating handmade products, made in America.
What's so inspiring to me is that these two local business owners are women who are really determined to succeed – and clearly they're doing something right.
Not only that, but they're both nominated in the food category of the competition!
Berrylicious Bouquets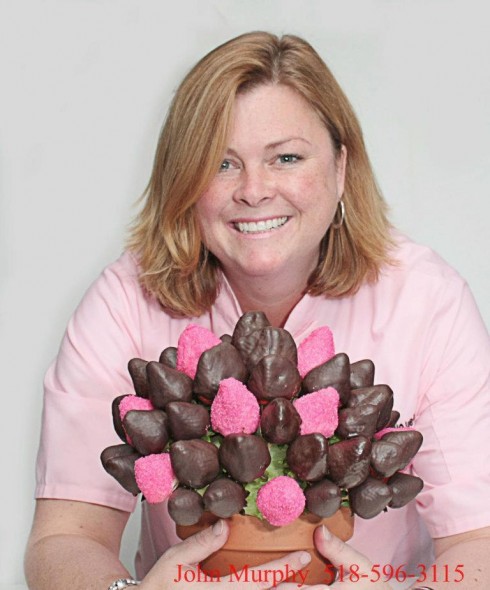 Berrylicious Bouquets by Shannon Allitt  was developed while Shannon was a stay-at-home mom, bringing some homemade chocolate covered strawberries to special occasions or when she threw her own parties.
These berries became such a hit, that people began requesting them more and more which sparked her creativity. Rather than just a plate of strawberries, why not make a bouquet out of them?
With some skewers, a head of lettuce and a flowerpot, Berrylicious Bouquets was born.
Her business was officially opened in October of 2011 and ever since then, she's been spreading her sweet creations with bouquets for school spirit, patriotic events, anniversary bouquets and even pink bouquets in honor of breast cancer.
To vote for her in this American Made competition, visit here: http://www.marthastewart.com/americanmade/nominee/79979
Meesh's Marinara
Meesh's Marinara is another brand that I really believe in, and that's a lot coming from a girl who's VERY particular about jarred sauce.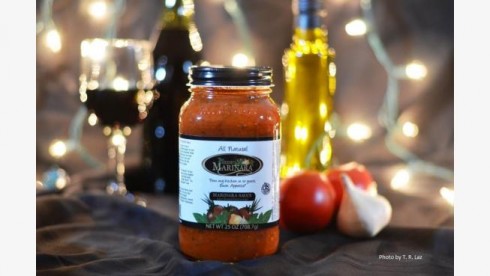 Michelle, like myself, grew up loving to cook and spending time in the kitchen. Learning from her father, she was given all the secrets about the family recipes she needed to know – specifically about her family's marinara sauce.
Since then, she's added some of her own secrets and decided to start jarring the sauce herself. With a mission to support local farms and businesses, she understands that the finest ingredients make the best tasting sauce.
I can 100% vouch for her and say that I've always understood it that same way, especially when it comes to a good marinara sauce.
Her product is sold on her website, in a number of grocery stores around the Capital District, and at several farmer's markets in the area.
To vote for Meesh's Marinara in the American Made competition, click here: http://www.marthastewart.com/americanmade/nominee/80843?xsc=SOC_AM_NomCONFB
You can vote up to 6 times per day for each of these local businesses and voting continues until September 13th. Don't hesitate – Help support these local women/business owners and spread the word!