It's summer, it's supposed to be hot this week and it's almost over which means that you can pretty much forget about that beach bod you've been working so hard to keep in tact and stuff your face with ice cream.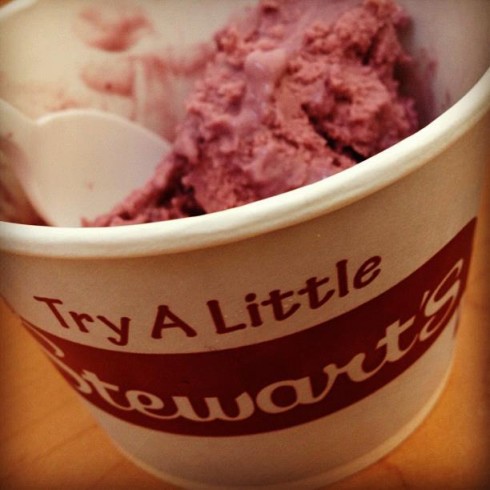 I'm talking about the Stewart's Shops Ice Cream Eating Competition – taking place this Wednesday, August 21st at Saratoga Race Course.
If you think you have what it takes to hang with the big boys on Wednesday, come to the Jockey Silks Room at the race course at noon to register.
Contestants will be divided into three groups – children, teens and adults.
The contest is simple: Whoever finishes a pint of vanilla ice cream in the shortest amount of time wins! The winner from each group will receive gift certificates for free ice cream courtesy of Stewart's Shops.
For more information, call: (518) 584-7064