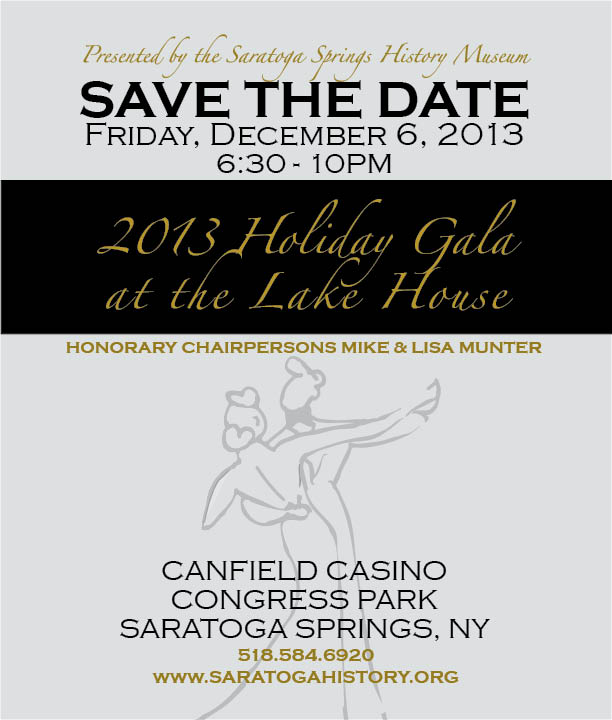 This Friday, December 6th is an event that I hold near and dear to my heart.
Not only am I on the committee, but I also find extreme value in preserving the history of Saratoga Springs.
The Saratoga History Museum will be hosting their annual Holiday Gala at the Lake House at Canfield Casino on Friday, December 6th from 6:30pm-10:00pm.
This event will offer complimentary dinner by Longfellows of Saratoga and complimentary beer from Saratoga Eagle!
The menu for the evening will include apps such as their lobster & cheese dip. Soup & salad station will have couscous, squash bisque & ham & white bean soup. The carving station will be pork loin and all the fixings. Italian station includes penne & marinara, sausage & peppers and chicken cacciatore. Dessert will be chocolate & Baileys bread pudding and coconut rice pudding.
Audio Stars will be performing, and you can also expect to find some games of chance, including one of my favorites – black jack, because of course, I'm always a winner. Not.
The best part? Tickets are only $65, and junior tickets are $55. You can order your tickets online here: http://www.saratogahistory.org/holiday-gala-at-the-lakehouse
I hope to see you all there on Friday to support a wonderful cause!