Sure, the headline may have captivated a few people who thought "wait a minute, isn't Prestwick Chase a retirement community? What are you doing there?" Well, I'm not retiring anytime soon, but I was recently asked to stop by Prestwick Chase to learn more about the facility, tour the grounds, and dine in their restaurant.
If you've never heard of Prestwick Chase before, it's an active adult apartment living community located within minutes of downtown Saratoga, over by the Saratoga Polo Fields. Family owned and operated, this 55+ retirement community has suites, apartments and cottages on 120 acres of manicured land on the countryside.
The folks who live at Prestwick Chase have more amenities than you could ever need, including a health spa and unisex salon, putting green, creative arts center, a poker room, and a full-service dining area, complete with a bar.
Yupp, that's right. A bar.
Listen, if I could retire at 26 and move to Prestwick Chase, I'd be there in a heartbeat, and I haven't even talked about the food yet. They offer a shuttle bus that takes residents to Saratoga Springs and frequent trips throughout the Capital Region. They clean your car off for your in the winter and even warm it up for you. The possibilities are endless.
Now it's time to chat about the food, and let's start with the chef. Chef Patrick Longton, a well-known area chef who previously served at The Wishing Well and Brook Tavern for many many years, has shifted his career a bit but is still cranking out amazing food.
At the recommendation of Chef Longton, I ordered both the scallops and lamb for entrees, and started out with a fresh caesar salad (complete with anchovies!!), and even finished off my meal with dessert, a rum cake.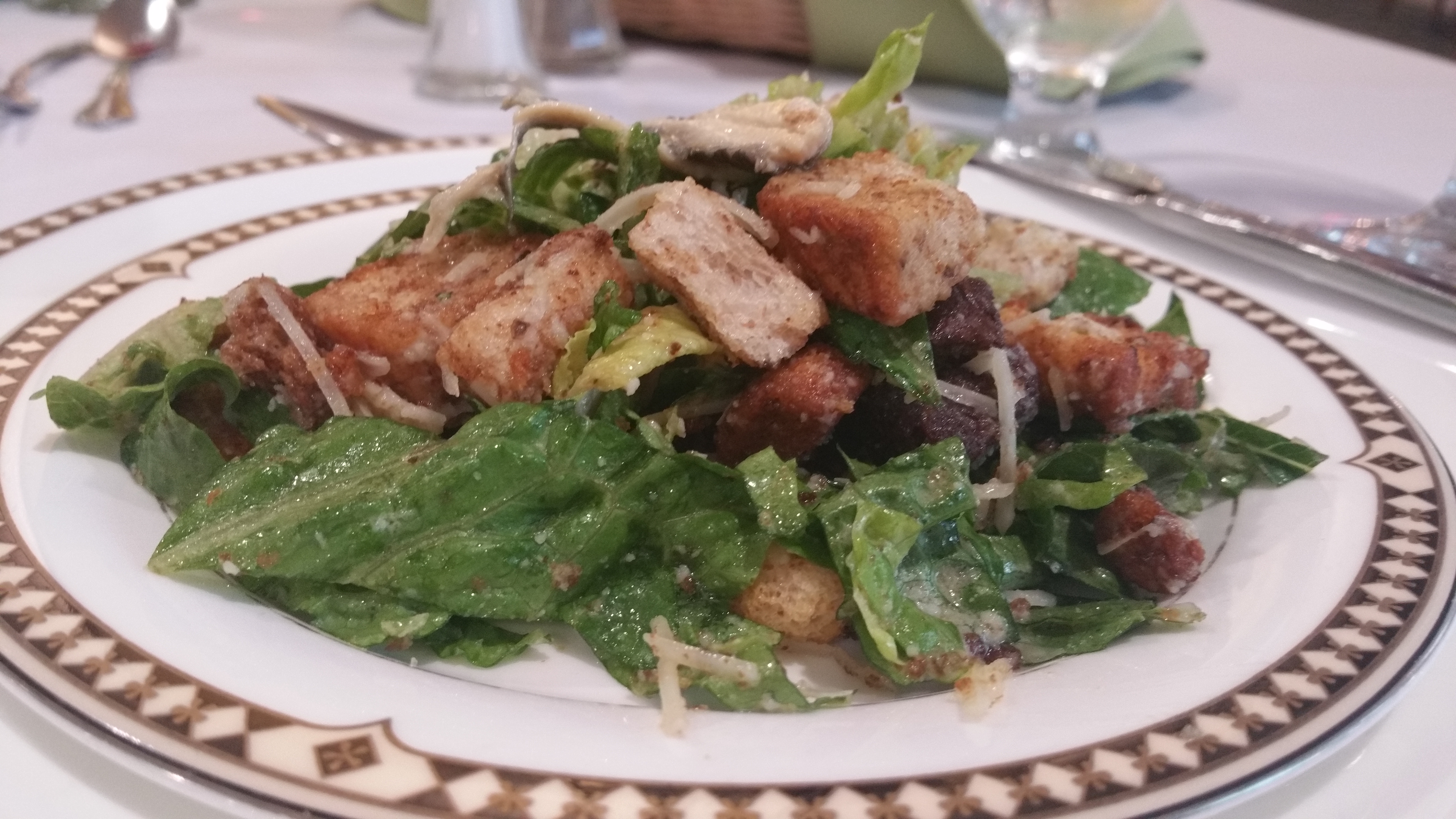 I mean…. those pictures kind of speak for themselves. This place is legit. In fact, the food was outstanding. Those are some lucky residents at Prestwick Chase, seriously.
Whether you have someone in your life that's considering a retirement community or you're considering those options for yourself, this is definitely the place to do it. Based on my tour, it's like being on vacation without ever actually leaving the beautiful city of Saratoga.
If you're interested in learning more about Prestwick Chase, visit their website here!