The colder weather is definitely here to stay, and while complaining is one method of dealing with it, finding delicious ways to warm you up is another.
I'll choose the latter.
Today I want to talk about one of my favorite cold weather soups – French Onion Soup.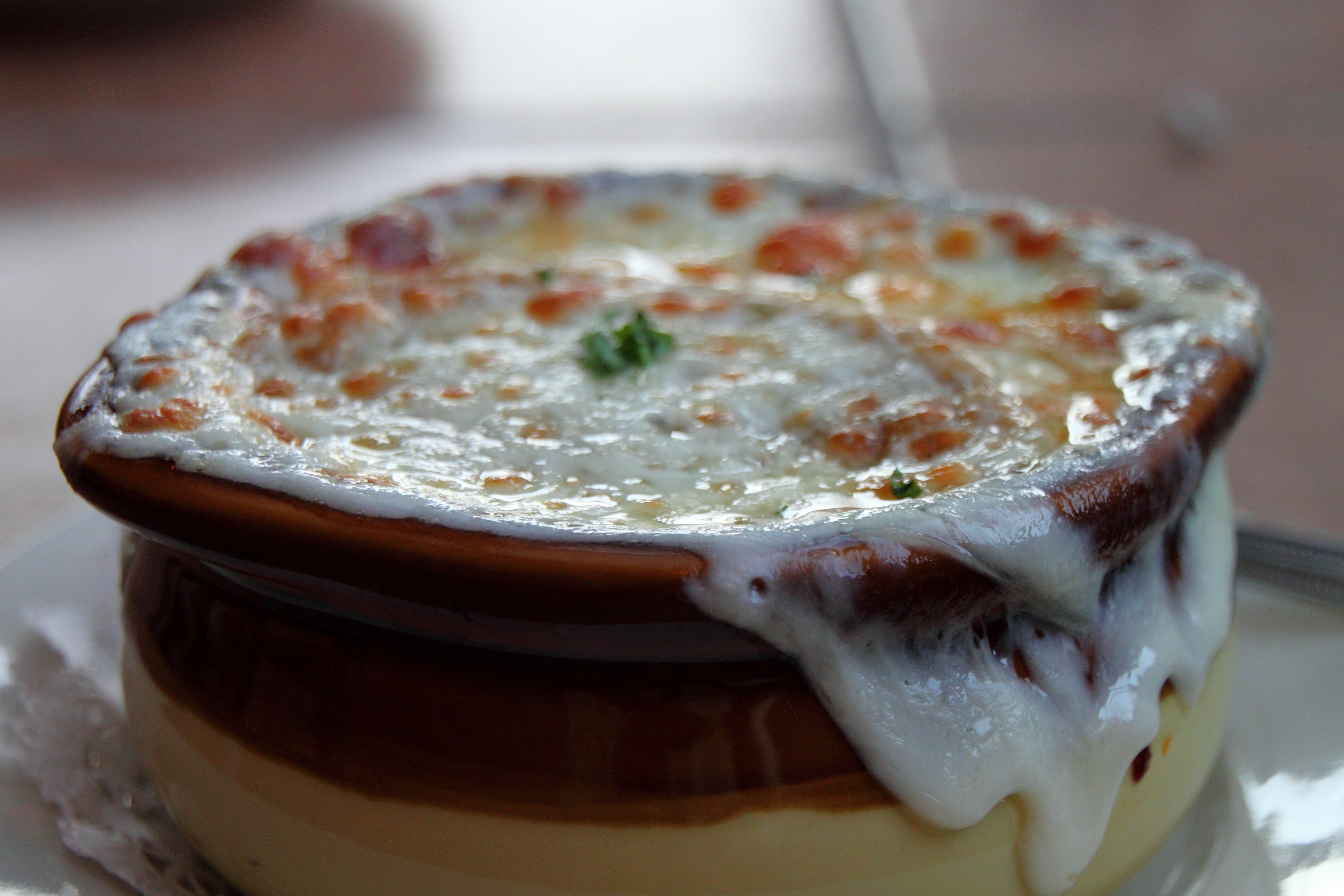 Sure, it's on most menus across the United States, and while I've tried many, I haven't found too many that really rock my socks like a couple local ones do!
First of all, a really good french onion soup needs to have a few things going on:
Cheesy goodness, the infamous soaked bread, and lots of salt.
When it comes down to it, I REALLY hate to admit that I like anything at The Stadium Cafe, but they make a mean french onion soup. I don't often allow myself to step foot in there, but when I do, that's on my list of things to order.
Another great place – Olde Bryan Inn.
Their french onion soup is killer. It's also crazy filling, and once you consume an entire bowl of it, chances are you won't be able to finish your entree. Or at least I never can.
I love it because the cheese is always one of the stars of the dish (as it should be), the broth is always salty and hearty, and the soaked bread makes me fall in love with carbs all over again.
And no, french onion soup definitely isn't part of my everyday diet, but when it's time to indulge, I know where my heads at.
If you think you know where the best french onion soup is in Saratoga or even beyond – let me know! I'd love to hear your thoughts.