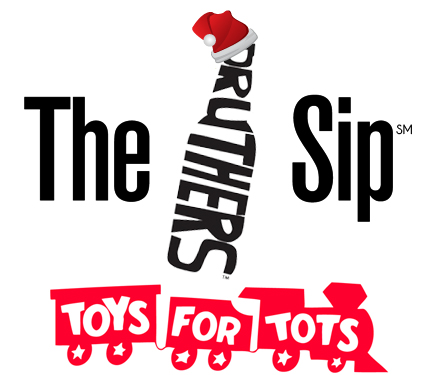 It's definitely the time of giving, and while many of us are searching for that perfect gift for our friends and family members, let's not forget about those less fortunate.
On Thursday, December 12th, Druthers will be hosting a Toys for Tots Christmas toy drive from 5:00pm to 9:00pm as part of The Sip Event.
Complimentary appetizers will be provided by Druthers with the purchase of a ticket.
Ticket prices:
Accompanied by a toy at the door: $15
At the door accompanied by a toy: $20
At the door without a toy: $30
** The toy must be worth $10 or more to get the discounted ticket price.
All toys and proceeds of this benefit will go to the Toys for Tots program, so don't be a jerk and show up without a toy – just bring one with you and enjoy your evening!
Spread the holiday cheer and attend the Druthers Toys for Tots event! Hope to see you all there.
For more information, please visit: http://thesipevent.com/event/the-sip-toys-for-tots/